Kina Grannis is creating
Music Videos
Elements out May 6th!
2 Milestone Goals
reached
My First Song Revealed
I will make a patron-only video of me talking about and playing the first song I ever wrote. (I regret this already)
Location
Top PatronsSee all 364
Hello and welcome to my Patreon page!
Take a gander and check out all the perks I have in store for my patrons
and where all the money will be going :)
Be sure to watch the video above for details!
WHAT DO YOU GET?
$1/video - Patron-only Activity feed


You gain access to my patron-only activity feed where you'll receive exclusive behind-the-scenes content and be the first to hear about tour dates and other exciting announcements.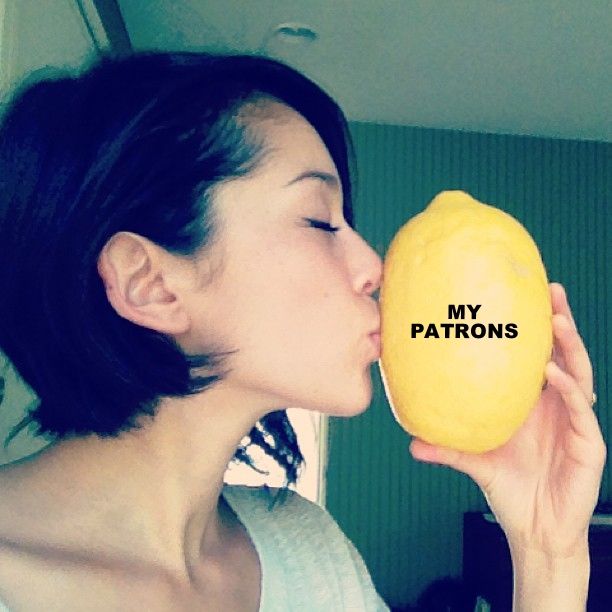 $2/video
 - Surprise MP3s

I will send you a surprise MP3 every other month. It could be anything from an unreleased song, to an acoustic performance, to an iPhone recording of a song idea, to who knows what. 


$5/video
 - Group Webcast

A monthly webcast! We'll do a Q&A and I'll update you on any new projects. Since I want to get to know you all, too, I will be randomly inviting a few patrons to ask their question live on video each month. Plus all rewards above!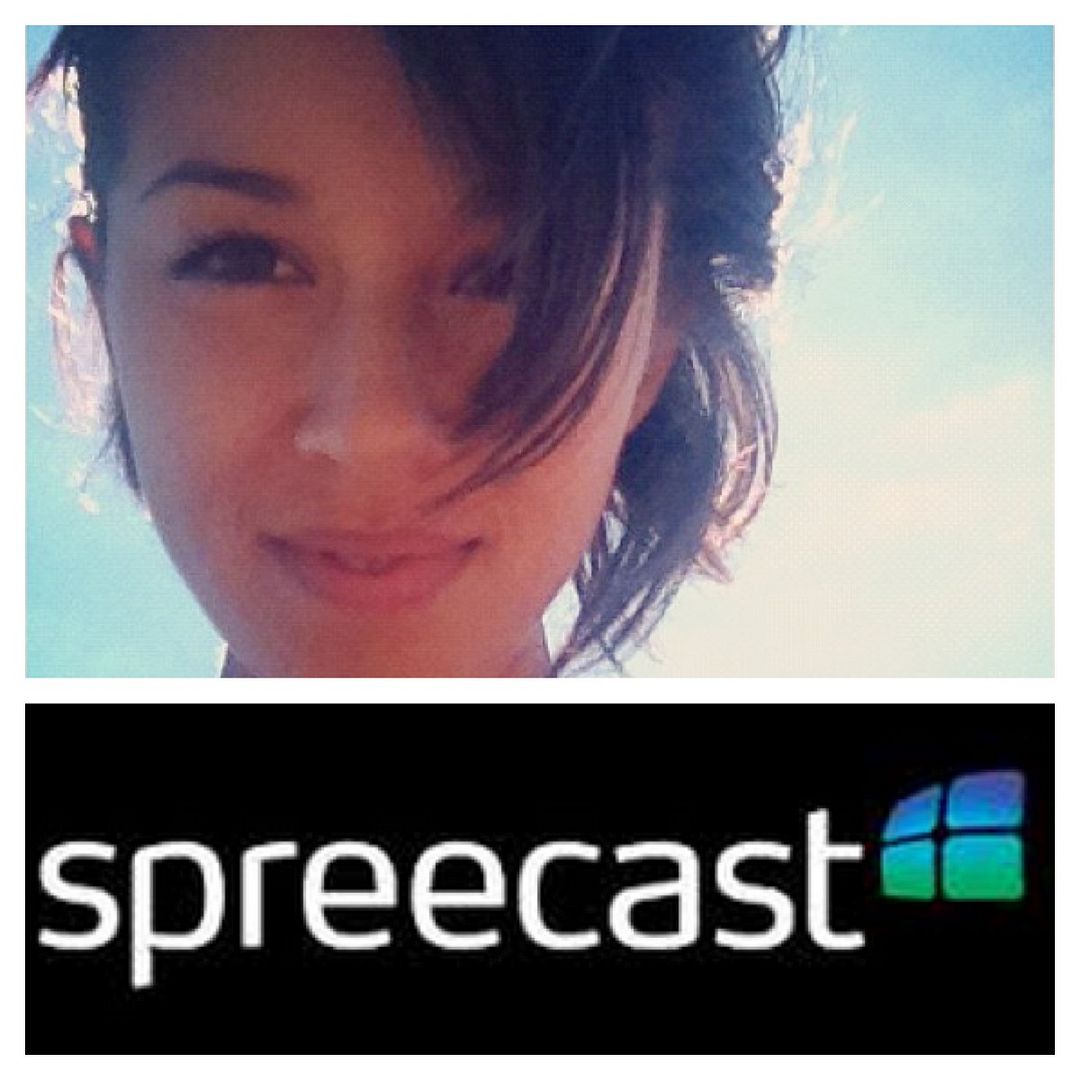 $10/video
- 
Patron-only Mailbox

Access to my patron-only mail box where you can send ideas, requests and questions. Once a month I select a few of these at random and address them in a patron-only video. Plus all rewards above!
$25/video
- 
Universal Meet & Greet and Show Passes
Free admission for you and a guest to any Kina concert
*
, meet & greet passes for two, and a private webcast every other month with your fellow top patrons and myself for as long as you are a patron. Plus everything above!
If you select this reward and pledge $30+ you will be included in my thank you credits at the end of my videos as well!
*Details and qualifications outlined below in reward boxes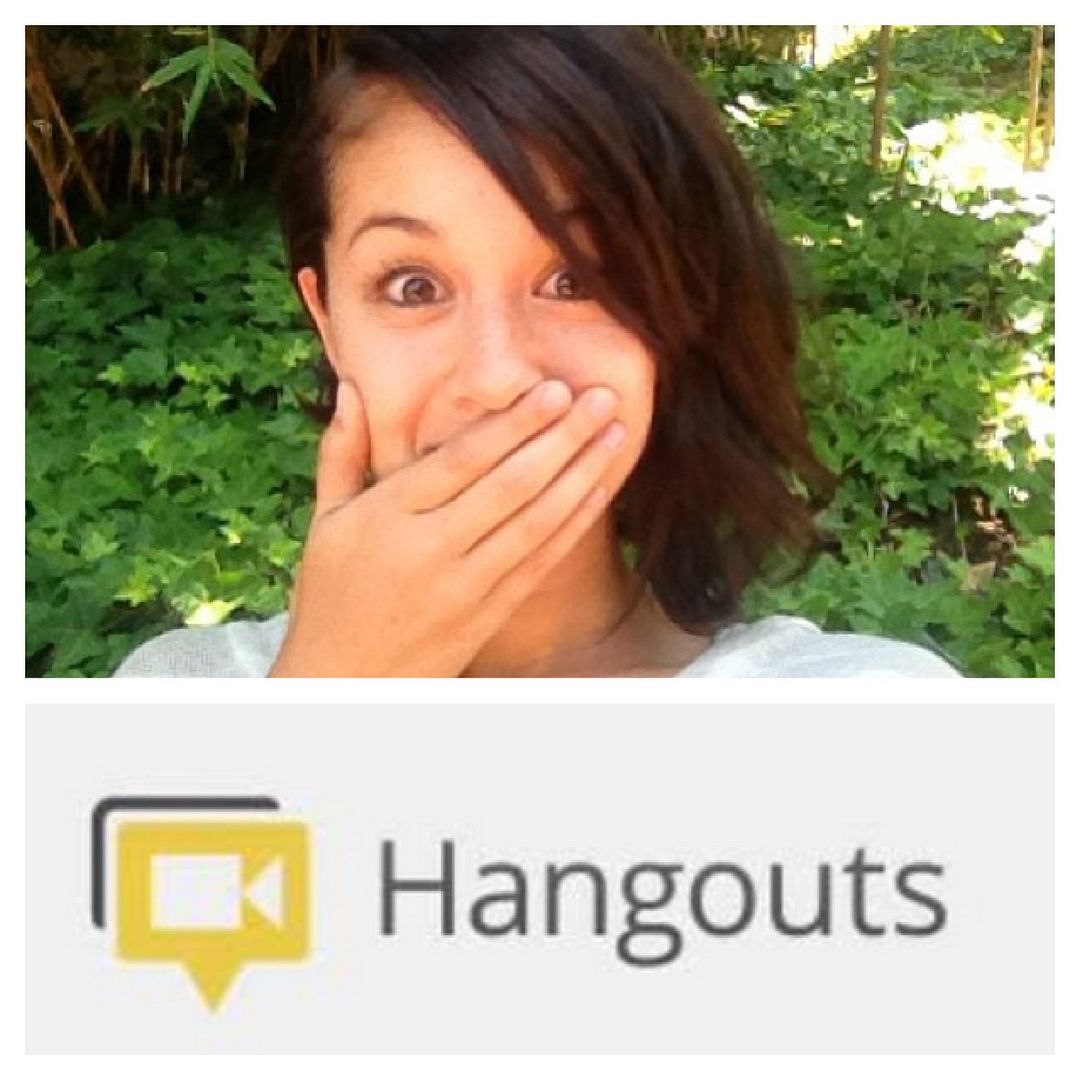 $30/video
- 
Gold Level Patron
Patrons at this level will receive everything above (*except* for Universal Meet & Greet and Show Passes) as well as inclusion in a special thank you section at the end of all Patreon supported videos.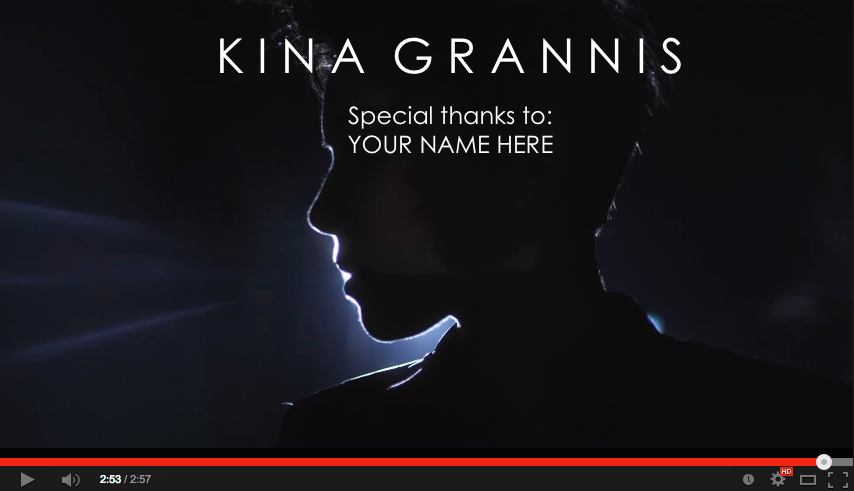 WHERE IS THE MONEY GOING?

1. OFFICIAL MUSIC VIDEOS
In addition to my usual YouTube videos I would LOVE to be able to make official music videos for every song on the new album Elements. Unfortunately, music videos are super expensive, but with your help, I'll be able to make them as great as possible.

2. A BAND
I'll be doing a lot of touring this year and I want to make it the best possible experience for you! In order to do this, I'd love to tour with a band (…and a band = $$).

3. THE LEUKEMIA & LYMPHOMA SOCIETY
15% of all my Patreon earnings will go to The Leukemia & Lymphoma Society on behalf of Run Team Kina. This will go towards things like cancer research, patient services, and hopefully, someday, a cure. This is a cause that has been very near to my heart since my mother was diagnosed with a rare blood cancer called Polycythemia Vera when I was in high school. She is, by the way, doing really well :)

BONUS
The lovely people of Patreon have decided to offer a $1 donation to LLS
for every patron that signs up in the 1st month!
Have a question?