Andrew Apanov is creating

"Stand Above The Noise" Video Interviews
Video series for artists of the digital era
About
Andrew Apanov, the "Musician's Web Keeper," is a founder of a music industry blog and a digital music marketing agency Dotted Music, the Stand Above The Noise interview series, and a new training program for electronic musicians called We Spin. For some he is known as an ex-Editor-in-chief of Ultimate-Guitar.com, for some as a drum & bass DJ and a live events promoter (in the past), and for others as a consultant, artists' coach, speaker and a marketer.

Location
Wroclaw, Poland
Kaliningrad, Kaliningrad Oblast, Russia
Top PatronsSee all 11
Let us answer some of the most common questions below!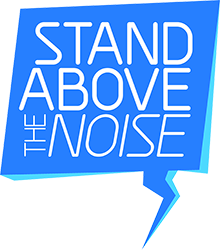 What is Stand Above The Noise?
Stand Above The Noise, or SAtN for short (does't have anything to do with archfiend, seriously) is a documentary-style interview series by Dotted Music, dedicated to musicians and artists of all kind, as well as music industry professionals. You can watch previous episodes at standabovethenoise.com.
What is Dotted Music?
Dotted Music is a music industry blog and a full-service digital marketing agency for music brands, founded by Andrew Apanov.
Who is Andrew Apanov?
Andrew Apanov is a music marketing consultant, coach and speaker. He is an ex-Editor-in-chief of Ultimate-Guitar.com, in the past had also performed as a live events promoter, band manager and a radio host. A drum & bass DJ and expat (moved from Russia to Poland in 2013). Launched Dotted Music in 2009.
Where does my money go?
The Stand Above The Noise project is maintained solely by the Apanov family. There are no sponsors or investors. All the filming gear and travel (so far we have episodes from Berlin, Helsinki, Paris, Kaliningrad and a number of Polish cities) are covered solely by us.
Filming, editing, promoting the videos takes a lot of time and energy. The money you donate by becoming a Patron motivates us to film more interviews and release them regularly, and 100% of the donations go to cover travel expenses and new gear, which we need a lot. Currently, we are saving up for a wide-angle lens, a Cowboy lighting system and a new RØDE microphone, so you can appreciate a better video and audio quality in the future episodes.
How many music videos do you release a month?
NEW! We release 1-3 videos per month, but beginning August 2013 only one video per month is paid. Good for you, of course!
Do you offer any kind of rewards?
Oh boy, yes we do! We have done our best to offer you the rewards with very real value attached to them. Please see below for details.
I want a freebie now :(
Not a problem. In fact, we love giving some cool stuff away! Click this link to download our special I Stand Above The Noise wallpaper package from the Dotted Music store for free.