Fraser Cain is creating
Universe Today
I'm the publisher of Universe Today
Better Computer Graphics
Let's boost the awesome! We'll start working with a 3-D animator to get custom graphics made, just for our stories and videos.
Custom Music
It's hard to comprehend space without soaring orchestral background music. We'll work with a musician to get some soundtracks built for videos, software and podcasts.
Better Editing Computer
Editing our videos is slow going with our ENIAC-era computers. We'll buy a dedicated editing rig for video that will let us perform the most advanced 80s era dissolves.
Better Camera Gear
Better tools, better videos, right? We'll invest in a collection of lenses, a focus wheel, external monitor, sturdier tripod,
Advertisement Removed #1: In Text Ads
We'll remove the advertising that appears randomly within the articles of Universe Today. Not just for members... for everyone!
Advertisement Removed #2: Sidebar
The sidebar ad in Universe Today. Gone. Gone for you, gone for everyone.
Advertisement Removed #3: Upper right-hand Corner
That advertisement in the upper right-hand corner? Gone. It's as if it never was.
No Ads on Universe Today for Anyone
If we hit this point, I'll just yank all the advertising from Universe Today for everyone. All ads, gone.
About
I'm the publisher of Universe Today.
Location
Top PatronsSee all 161
If you have landed on this page from Universetoday.com, click the button below to remove ads from the Universe Today website. You can donate as much as you like, but any donation over $3 will remove all advertisements.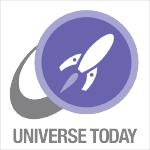 My name is Fraser Cain and I'm the publisher of
Universe Today
, a website about space and astronomy read by more than 5 million people every month,
36 million people
visited our website last year and consumed
20,000 articles
, videos and podcasts.
But it's not just me, Universe Today has a dedicated team of astrojournalists and space reporters bringing you the latest news in space and astronomy.
And we make videos, and we record podcasts, and we write software!
And this stuff is expensive, because I actually pay people for writing words on the internet.
Space and Science is Important!
I founded Universe Today 15 years ago because I felt there wasn't enough high-quality information about space and astronomy on the internet. And the mainstream media was doing a terrible job of coverage, dumbing things down to the lowest common denominator.
And over the last decade, that coverage has deteriorated. Big media companies like CNN have shut down their dedicated science coverage, relying on general reporters and wire services. We're seeing a rise of celebrity gossip and top 10 lists, but a decline of high quality science reporting.
I believe that science is important and that it's possible to communicate the wonder of the cosmos without dumbing things down.
Funded by Advertising
Universe Today is currently funded by advertising. This advertising pays for the server, and pays the salaries of the writers and video team. We have to strike that balance between aggressive advertising and honest coverage.
But this means that we're really working for the advertisers, and not for the readers and viewers. We have to consider advertising revenue when we choose topics, or organize the layout of the site.
Imagine if we only thought about the needs of the fan.
Consider this, if everyone who visited Universe Today last year gave just 1 penny, it would easily cover our expenses.
1 penny.
Let's Explore Space Together
So let's try another way.
A way that you, the space fan, can contribute directly to the operations of Universe Today, and help us create the content you love. As we build up a bigger fan base, we'll be able to align our priorities to the fans, and only the fans.
If you're willing to donate directly to the creation of space and astronomy content, we can afford more in-depth interviews, longer videos, and higher production values across everything we do.
Support Us For Only 10-Cents a Day
If you're willing to donate just 10-cents a day - $3 a month - you'll be demonstrating your support for space and astronomy journalism. And in return,
we'll remove all the advertising
from Universe Today for you.
Enjoy our content ad-free.
We'll also give you access to tomorrow's videos today. You can see our next batch of space and astronomy videos as much as a month ahead of the regular public. You'll be able to review them right here on Patreon.
And we'll also let you see the full length, raw unedited videos we do with astronomers and space scientists. Most of this material will never be made available to the public.
If you're willing to donate $9/month, we'll bring you behind the scenes and give you access to production information about our videos. We'll also put you in our credits and give you a shout out on Twitter. Fraser will follow you on Twitter and Google+ to make the conversation 2-way.
Are You Serious About Space?
If you are, click the button below and become a Patron of Universe Today
FAQ:
But, I already donated to Universe Today!
All current Universe Today members will now become patrons. And all patrons get the ads removed from Universe Today. Your one-time donation still gives you a lifetime of ad-free enjoyment of Universe Today.
If you want to become a patron at a higher rate and get additional benefits... you can do that too.
Do I have to pay in US Dollars?
NO - Pay in any currency!
As this is US based website, everything is written in Dollars, but you can use any currency and it will be automatically converted.
How much content will I get?
We release more than 5 videos a week across all our projects, as well as a few podcasts, and hundreds of articles on Universe Today every month.
Can I stop donating in the future?
As soon as you don't find the content valuable enough, go ahead and cancel your donation.