Fraser Cain is creating

The Guide To Space
I'm the publisher of Universe Today
1 Milestone Goals
reached
Custom Music
It's hard to comprehend space without soaring orchestral background music. We'll work with a musician to get some soundtracks built for videos, software and podcasts.
About
I'm the publisher of Universe Today.
Location
Top PatronsSee all 486
Fraser and Jay are creating "The Guide to Space", a video series about Space and Astronomy.

We're not just here to spout facts at you. We're we're here to talk about the things you love, debunk myths, bend minds and it's all wrapped up in a format built for regular humans (who might watch a little too much science fiction).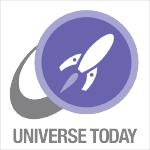 Space and Science is Important!

The "Guide to Space" is a project supported by
Universe Today
. A site read by over 5 million people every month.
36 million people
visited our website last year and consumed
20,000 articles
, videos and podcasts.
Fraser founded Universe Today 15 years ago because there wasn't enough high-quality information about space and astronomy on the internet. What's worse, is the mainstream media was doing a terrible job of coverage, reducing the content to entertain the lowest common denominator.
Funded by Advertising
Advertising pays for the server, and pays the salaries of the writers and video team. We have to strike that balance between aggressive advertising and honest coverage.
So let's try another way.
A way that you, the space fan, can contribute directly to the operations of Universe Today, and help us create the content you love. As we build up a bigger fan base, we'll be able to align our priorities to the fans, and only the fans.
If you're willing to donate directly to the creation of space and astronomy content, we can afford more in-depth interviews, longer videos, and higher production values across everything we do.
Support Us For Only 10-Cents a Day
If you're willing to donate just 10-cents a day - $3 a month in return,
we'll remove all the advertising
from Universe Today for you.
Are You Serious About Space?
If you are, click the button below and become a Patron of Universe Today
FAQ:
I already donated to Universe Today!
All current Universe Today members will now become patrons. And all patrons get the ads removed from Universe Today. Your one-time donation still gives you a lifetime of ad-free enjoyment of Universe Today.
If you want to become a patron at a higher rate and get additional benefits... you can do that too.
Do I have to pay in US Dollars?
NO - Pay in any currency!
As this is US based website, everything is written in Dollars, but you can use any currency and it will be automatically converted.
How much content will I get?
We release more than 5 videos a week across all our projects, as well as a few podcasts, and hundreds of articles on Universe Today every month.
Can I stop donating in the future?
As soon as you don't find the content valuable enough, go ahead and cancel your donation.