Hundred Rabbits
is creating low-power software aboard an off-grid studio
Select a membership level
Deckhand
Thank you for the support! Because of you, we can continue to make open-source tools.

Engineer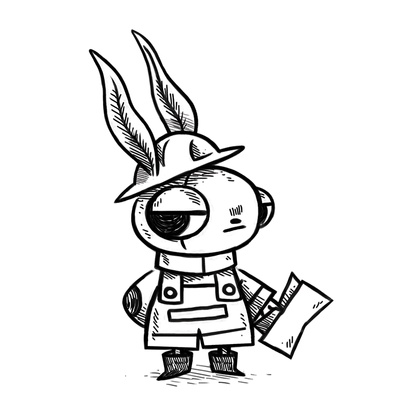 You will be granted open access to our games, our books and to the hundredrabbits music.

Your support means we can continue to document experiments in resilience and self-reliance using low-tech solutions.

Second Officer
Limited (68 of 100 remaining)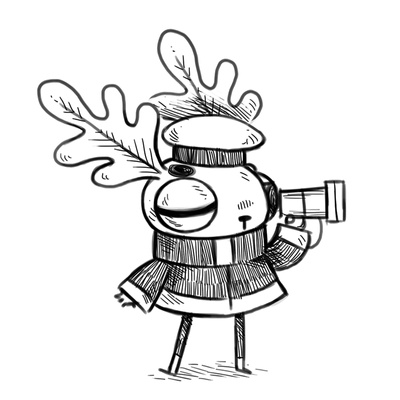 You will receive some stickers by mail and all of the above.

By supporting this tier, you enable us to keep tools and apps up-to-date. We spend a lot of time reading your comments and making sure that our tools have the features that you need. So thank you. You're not just helping us, you're helping all those who make cool projects using our tools.

About
We are Rekka & Devine, we have been sailing around the Pacific Ocean since 2016. Devine makes esoteric software, and Rekka writes and draws.



Together, we work at a small research studio aboard a sailboat, called Hundred Rabbits, where we do experiments in resilience and self-reliance using low-tech solutions. The ways in which we spend our time vary wildly from day to day, but we focus on experimental research. Our interests include alternative ways to store power and minimum viable solutions for technological tooling.

At sea between New Zealand and Fiji, June 2018.

Why?
We thought that living on a sailboat was a good catalyst for learning new languages, for developing an interest in foreign cultures and ultimately for building empathy, curiosity, and creativity, traits that we will need to foster, as a species, if we want to survive the years to come.

A nomadic life, is also a way to inject some impermanence into our lives



Makeshift office. Nuku Hiva, French Polynesia. April 2017.

The story
We left Canada in 2016, with plans to circumnavigate the Pacific Ocean. During our 3 years of travel, we've had gear fail, our patience tested and became all-too-aware of our power consumption. This experience — while challenging — forced us to re-think how we work and live.

We decided to create our own sets of tools. Applications that are open-source, low-power and that are good at doing one thing. Our creative ecosystem includes:


These tools, we use to work on passion projects like Wiktopher, Thousand Rooms & GrimGrains.

Our studio is an ongoing project in itself. We learn new things everyday. We aim to document as much of it as we can, in the form of blog posts and monthly videos on YouTube.

What else are we making?
We make games
We tell stories
We cook plants
We compose music



Donsol, a card game for the Famicom coded in Assembly.

What does your money pay for?
Most of our content is open-source, our recipes and videos are also devoid of ads or blockers — as is any post here on Patreon.

We strive for openness & simplicity. We want to make our own everything and to empower others to do the same.

Your support as a Patron helps make that possible.


Devine's raspberry pi workstation.
Never forget, this project wouldn't be possible without your continued support.
Visit our website for more info: 100r.co
Pino's current location in the world: Shimoda, Shizuoka. Japan.

$1,550 of $3,500
per month
We will become an independent studio. Thank you. 
4 of 5
By becoming a patron, you'll instantly unlock access to 55 exclusive posts
By becoming a patron, you'll instantly unlock access to 55 exclusive posts
Recent posts by Hundred Rabbits