Becoming a Man in 127 EASY Steps
is creating multi-media, trans-everything epic storytelling
Select a membership level
Trail Blazers
+ Receive new "steps" before they are released: written stories, podcasts, songs, and (eventually) videos!
+ Behind the scenes, "too cool for social media" posts

+ If you give $127 total, you'll also receive access to all of the finished products - eBook, spoken word album, soundtrack, web series and feature film download - once they're all released.
Light in the Loafers
+ Receive new "steps" before they are released: written stories, podcasts, songs, and (eventually) videos!


+ Behind the scenes, "too cool for social media" posts
+ Creative prompts for your own exploration, process, or transition

+ If you give $254 total, you'll also receive everything from the $127 level, plus a mix of all my favorite media that influenced the steps (a reading list, a must-watch list, and a mixtape)
Walkers in the Rain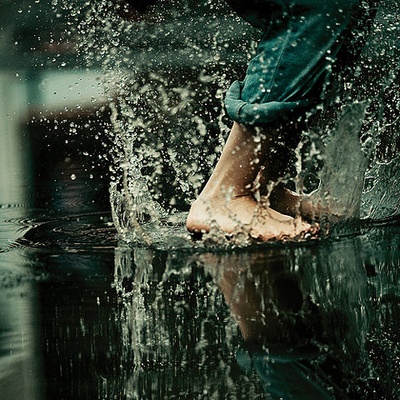 + Receive new "steps" before they are released: written stories, podcasts, songs, and (eventually) videos!
+ Behind the scenes, "too cool for social media" posts
+ Creative prompts for your own exploration, process, or transition
+ Random Google Hangouts with a live storytelling session
+ Access to a streaming mixtape of music that inspired the Steps
+ Your name in the thanks section of our website and in the final eBook

+ If you give $635 total, you'll also receive everything from the $127 and $254 levels, plus a limited-edition thumb-drive containing all the stories
About
Becoming a Man in 127 EASY Steps
is a one man show that has toured the world for over a decade to rave reviews
, making a deep impact in every community in which it plays. It is an award-winning glimpse into the real life of one transgender man whose artistry as a writer and performer has achieved the highest critical acclaim.
This patreon supports the creation and release of a collection of 127 stories
comprising one epic becoming — pre-, during, and post-gender transition. Stories of love. Honest dialogue about poor choices and their consequences. Gut-splittingly funny stories of a feminist who lives in a white man's body. Revelations earned by walking through fire. Wry, personal and relatable social insight gained from nearly 20 years of living a publicly transgender life. 
In a culture fascinated with gender difference that is focused exclusively on trans women
— in a media landscape that has so far only produced tropes about transition and turmoil — these stories offer audiences the rare opportunity to see the unseen, to hear the unheard, and to know the unknown.
It is a trans-media journey, each story using its most authentic voice.
The first step starts online, at a homepage. Any random footstep may link you to a
podcast
, then another might step to the
e-book
, on through the
soundtrack
, to land in a
web series
. The crown jewel of the project — the
feature film
showcasing the audience-tested best of the 127 stories — will call wider attention to the web platform as it tours film festivals and more. (
Find out more about the film project here.
)
We want excellent transgender stories in all media; we want authentic trans representation everywhere.
Becoming A Man in 127 EASY Steps
is trans-
everything
. When you support this project, you will receive stories told in text and audio, before anyone else sees them. You'll also have the opportunity to get behind-the-scenes insights into the creation of this totally unique project, as well as creative inspiration to tell your own story.
This work can change the hearts of audiences around the world simultaneously
: in movie theaters, in classrooms, on planes, in living rooms, and even on a scared and lonely teen's laptop or phone.
Join us
in bringing the unique and urgent message of Scott Turner Schofield's unforgettable performance piece to a larger audience, in this time when it is needed most. 
Your support isn't simply an investment in a media project. It's a statement about the kind of world you want us to live in: a world colored by humor, dignity, and hope. You won't support one person, but a whole community of transgender people and the people who love us.


With gratitude,
Scott Turner Schofield Writer/Performer
Andrea James Producer
FAQ: Q:
I don't understand what this is! Please explain what I'm doing here?!
A:
We hear you.
Patreon
is a platform that supports artists and creators. It's similar to crowdfunding platforms like Kickstarter or Indiegogo, but instead of supporting one big project that comes out 2 years later, Patreon allows you to support creators on an ongoing, "per piece" basis. So instead of pledging $127 in advance and receiving all the content when it's finished in 2 years, you can pledge a smaller amount on an ongoing basis, and receive each piece of content as it is created. It's a great way to be part of the process, receive stories, songs, and videos before they are released to the general public, and get a behind the scenes view of the creation of this entire project! 
Q:
I like the sound of this, but what if I join at the $5 tier, and you release 20 things one month?? I don't want to be on the hook for $100 in one month! 
A:
First of all,
we will never release more than 1 piece of content per week
. But if you'd like an extra layer of protection,
you can set your account preferences to never go over a certain amount of money per month
, no matter how many times we release something. So if you sign up at the $5 level and set your limit to $20/month, you will never pay more than $20/month. Even if a robot version of Scott took over the Patreon and went totally wild and released 100 things.


Q:
I want to support you, but one time I pledged on someone's Kickstarter campaign and they never finished the project, so I never got the thing I paid for.
A:
That's the beauty of Patreon. We release something, you contribute.
We don't release something, you don't contribute.
There is absolutely no risk! 
Q:
Is there a deadline by when I people should sign up to support this project?
A: Nope! We welcome people to support it at any time they discover it and want to take part. People who join at the start of this adventure will have the opportunity to support all 127 steps, which will allow them access to further perks down the road (once they give 127 x $1, 2, 5, 10.) However, if you start later or decide later that you want to support this work at that level, we also have 

an option for making tax deductible lump-sum donations through the Independent Filmmaker Project

.

Q: What days/times will the monthly Google Hangout storytelling sessions be held?
A: I will ask all Patrons at this tier to help me schedule a good time for them using an app like Doodle - so we can all find the best time together each month.

Q: Will they be recorded for people who are not able to attend live?
A: Yes!

Q: What is the total amount of money you are trying to raise?
A: Our current goal is to raise $275,000. We are over 1/3 of the way there already! Andrea, our EP always says, "You can build a house for $50,000 or $5million. It's still a house either way." To that end, with our current goal, we will provide an excellent experience with me doing what I do best as an award winning actor who has toured 3 solo shows around the world. If we are able to raise more, it will mean more stories made into more videos, using more actors than just me (which will allow us to meet our goal of working with more trans actors, people of color, and cis women).

Q: How long do you think it will take to complete this project?
A: We begin shooting the first third of the film/video stories in August 2018. We imagine it will take at least a year to complete filming and post-production of all the stories told using video - but meanwhile, you'll receive written stories, podcasts, and songs - and then the videos, when they become ready, and then, the crowning jewel of the feature film.
We will not release more than 1 story per week, and sometimes - like, when we're filming - we may release one every 10-14 days. That means you'll spend $3-$5 per month if you pledge at the $1 per-creation level, and if you start at the very beginning and go all the way through, you'd spend $127 over 3 years for critically-acclaimed, authentic transgender storytelling that has a track record of helping people. We think that's a great investment, and we're grateful that you'd consider it!

Q:
I have a question you didn't answer! How do I ask it? 
A:
Please feel free to reach out to us at 
[email protected]
Become a patron to
Unlock 33 exclusive posts
Connect via private message
Recent posts by Becoming a Man in 127 EASY Steps