1900HOTDOG
is creating joy excavated from the debris of a broken world.
Select a membership level
Hot Dog Citizen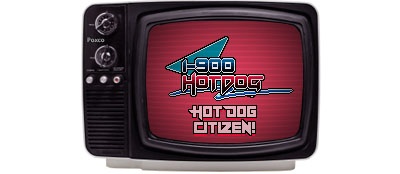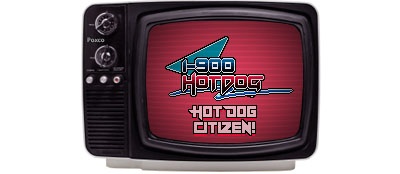 Your support of the arts gets you 4 articles a week and the ability to interact with the fascinating minds that created them.

Like the first aspect of the hot dog, Learning, each article will cause you to know more yet understand less. For instance, the state dinosaur of tubed meat is Mesosuchus.
Hot Dog Hero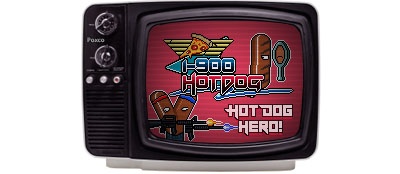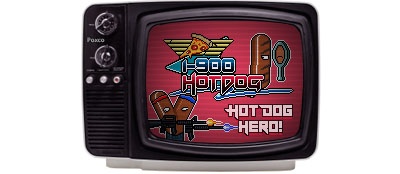 You, true hero, get access to all articles and bonus material including exclusive weekly podcast bonus episodes and each month's team-up. New delights every weekday! You are courageous to face off against such naked, flagrant hotdoggery!

You will also gain access to our community Discord server. You will marvel as Sean and Brockway take the terrible and wrong, grind it down, put it in a tube made of its own intestines, and fry it to excellence. Engage with your favorite Internet Assholes as they plot new content and hatch dastardly schemes, weep with them as these schemes are dashed, and then bond with them as they vow bitter revenge. Yes, join this tier and experience the full gamut of human emotion -- from 'new content' to 'revenge.'
Includes Discord benefits
Hot Dog Champion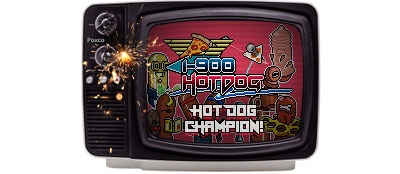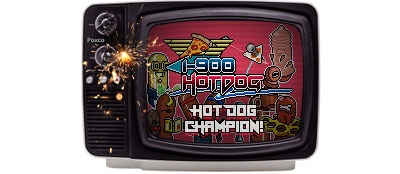 You monster! You grow stronger with every tier! Now you also gain an exclusive Discord role that gets you into biweekly community events. Sign up for this tier and take part in all sorts of virtual hangouts with Seanbaby and Brockway. Chat with Seanbaby as he watches terrible movies that should not exist, carefully catalogue which animes are most difficult to masturbate to with Brockway, stream games with them, or just participate in live chats. Who can stop you, now that you are a Hot Dog Champion? Only another Hot Dog Champion, if they take your head in fair combat! We'll talk about that later!
Includes Discord benefits
About 1900HOTDOG
1-900-HOTDOG is a relentless, illustrious comedy site from Internet champions Seanbaby and Brockway. Every weekday, you will behold unthinkable artifacts from the wrong universe. You will grow powerful with laughter. You will learn the elegance of the 7 foundational aspects of the hot dog:
🌭 Learning Day: By hot dog law, each week we must better ourselves — an impossible task!
🌭 Punching Day: On this day we, as all hot dogs, fight!
🌭 Nerding Day: Indulge your twerpiest fantasies and leisures, wiener!
🌭 Fucking Day: I see we have your attention, ladies.
🌭 Upsetting Day: Happiness is for the weak. Embrace the disappointment of deranged failure.
🌭 Once a month, there is Reflecting Day: We must all take time to look at what our mostly-beef frank has done and answer for it.
🌭 Once every full moon, there is Teamworking Day: Because if you try to spell TEAMWORK without MEAT you only get KORW. What the fuck is KORW, you asshole?
Free updates come twice a week, while some material is so dangerously beefy only our Hot Dog Heroes can safely witness it. There's a
podcast
, there's
a store
, there might be more! Your mind can prepare only for the vaguest of expectations! Your body cannot prepare at all! 1-900-Hotdog! It's not a phone number!
Seanbaby invented being funny on the Internet. Follow him on
Twitter
and play his acclaimed mobile game
Calculords
.
Brockway is a professional word puncher and author. Follow him on
Twitter
and buy his books on
Amazon
.
Lydia Bugg
is a weekly 🌭 columnist, comic writer, and
hilarity maker
.
Brendan McGinley
is a monthly 🌭 columnist,
nerd historian
, and comic author.
Tom Reimann
is a monthly 🌭 columnist, and co-founder of
Gamefully Unemployed
.
Jason Pargin
is a regular 🌭 contributor, and
best-selling novelist
.
Credits:
Here we honor our producers and Hot Dog Supremes. Those whose love of comedy drove them to make the ultimate sacrifice: $50.
Nick Heyman, the "what" in every "my god, what could have done this?"
Rhia, whose name means "irresistible all-beef" in every language.
Nick Ralston, Villain Monthly's two-time Handsomest Lair Intruder.
Jaber Al-Eidan, the bard of every party, be it D&D, Superbowl, or political.
3 Finger Louie, the Blues legend banned from every musical venue past, present, or future.
John, the reason no truck-stop bathroom stall has a functioning lock.
Dean Costello, the Meanie of Weanie, the First Chair Cello of Hot Dog Jello.
Matt Reiley, our only patron at any level with no criminal food fetishes.
Eric Spaulding, the only man alive who remembers the Berlin Foosball Massacre from an erased timeline. Pity him as much as you envy him.
Neil Bailey, the undisputed shogun of Kansas City (Missouri, not Kansas; that is GapeWulf territory)
LaziestManOnMars: Might be lazy but he made it all the way to Mars. The fuck did you ever do?
Neil Schafer, who was voted 'Most Likely to Fuck a Whole Mountain Range' Senior Year, and while he hasn't succeeded yet, you have to admire the way he tries.
toasty god, duly elected mayor of uncooked bread.
John McCammon, who left fighting behind him, at least until Baron Arena took his daughter.
Armando Nava, whose name is an anagram of how they were conceived: a rad van moan.
Lyman, a magnificent youth who brandishes the magical broadsword, Lycheaper!
Josh Fabian, who spends montages nodding yes to every single hat you try on.
Brianne Whitney, who discovered the scientific formula for diagnosing a crew of being "through" or "2 legit 2 quit."
Timmy Leahy, the true meaning of Christmas.
Mike Stiles, on whom the story "The Robot Who Fell in Love with Mike" was based.
Aidan Mouat, the Patron brought to you by the new Arby's Edible Six Cheese Sandwich Mask with Cheese.
Adrienne Hisbrook, who has gotten away with every human crime and six dog ones.
Zachary Evans, who fills every room with his boisterous spirit, and also bees.
Yossarian, who will burn this place to the ground unless they change the Sonic movie back.
Josh S, who appears whenever you whisper "Beefbod" six times while looking in a mirror.
Ken Paisley, The Shogun of Slam, the Daimyo of Damn, the Tenno that's a straight ten, yo.
Dr. Awkward, The 5th dentist when they say "4 out of 5 dentists recommend Crest."
Benjamin Sairanen, The hidden secret face unlocked when you beat Mount Rushmore.
Jamie Gordon, who was not listed in the UFO papers and would like for it to stay that way.
Rich Joslin: If a jetski could be a man, it would be honored to be called Rich Joslin.
Jeremy Neill, the man, the myth, the reason your favorite Golden Corral shut down.
Alpha Scientist Javo, the first of the Scientists Javo, and *gun cocks* one day the last.
Children Love the Meat Milly, who is already under investigation, arrested, convicted, and now executed for that name. RIP.
Brandon Garlock, who was once deemed "too funky" for Disney's California Adventure.
Moexu, Sorcerer Supreme of Solitary Sex Magick.
Matt Cortez, who is currently scamming a family out of room and board by pretending to be a bigfoot they're hiding from the world.
Adam Ruth, known to his friends as "Baby," known to his enemies as "AIIIEEEE!!!"
Chase McPherson, Skeet Holler Possum Derby champion eight weeks runnin'.
Dan Bush, Lover of Kate, defeater of George, often burning but never burnt.
Haraka, who hails from Savage World, and takes the form of a pterodactyl… with guns!
Moexu, who once assimilated into a tribe of apes as a practical joke… on the apes.
Patrick Herbst, also called "Herbie the Love Bug" and not for a cute reason.
Jeremy Alan Sargent, who plays Lead Bass in the all-bass band The Basstards.
Aaron Croston, Charismatic leader of Aaron Croston's Aaron's Devils, enemy cult to Corey Feldman's Corey's Angels.
KNM, who has super-powerful legs. Who can jump higher than god. Who loves jumping higher than god.
Chris Brower, who can never paraglide naked because of the drag coefficient.
Mark, who can kill a man using only a stick of gum, two hockey tickets, and a gun.
ND, of whom it is said a great comet will prophecy their birth, and a badass fireworks accident shall foretell their death.
Tom Sekula, also called The Human Tornado but for non-sexual reasons.
FancyShark, sometimes referred to as the sixth Spice Girl, the secret one we do not discuss.
John Minkoff, who for tax purposes is a small island in the Black Sea.
Haught Phart: of the Devonshire Pharts, a proud and storied legacy of Pharts.
Donald Finney, whose secret fighting style can only be taught to dying orphans, so as to spare the world from their rule.
Curious Glare, who went toe-to-toe with a grizzly bear in a vicious, no-holds-barred dance competition.
Rev: played a guitar solo so rad it exploded Eddie Van Halen's crotch. From two states away.
Nicholas Duncan: has sown the wind, and shall reap the whirlwind, and will mill its grain to make whirlwind bread.
$11,260.53 of $12,000
per month
It's Anime Week! We hit this goal and Brockway will FORCE everybody else at 1900HOTDOG to write about anime for an entire week. They do not want to do it, it will be completely wonderful. 
12 of 13
Become a patron to
Unlock 284 exclusive posts
Connect via private message
Recent posts by 1900HOTDOG
How it works
Get started in 2 minutes