1 Life 2 Lift
is creating Health & Fitness Videos and Podcasts
Select a membership level
Gym Buddy
Gym buddies are just getting their toes wet in the 1L2L pool of friends. Welcome to the Club!
For less than the price of a protein bar, you'll have access to my private Discord community where you can chat (via text or voice chat) with the other patrons. 
You'll have my eternal (er..monthly?) gratitude :D
Okay, how about I by sending you a personalized thank you video, just for you, when you join? :D
Includes Discord benefits
Gym Partner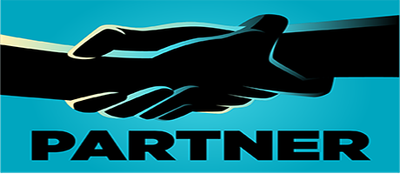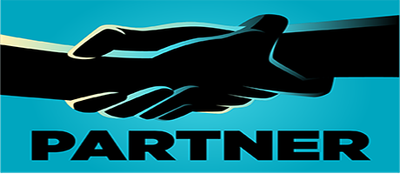 Every lifter needs a spotter, a workout partner who's got their back when things get tough. Let me know you've got my back, and be a PARTNER!
In addition to everything else... 
Your name appears in my Youtube videos (credits). 
Your questions are answered first during Q&As, and your listener mail is always answered first on podcasts.
Access to patreon-exclusive posts and articles
Participate in polls that will determine the next subject of my videos. Have your voice heard!
Includes Discord benefits
VANGUARDIAN
In a battle, the "Vanguard" are those who lead the charge. Every Van Der Heyden needs a Van Guard to lead the charge. 
In addition to everything else...
Shout out in my Youtube video (and/or Podcast if you prefer). 
A free t-shirt of your choice from the shop
15% discount on ALL 1LIFE2LIFT merchandise
(Note: Please include your shirt size and which shirt you would like in your shipping address info).
Includes Discord benefits
About 1 Life 2 Lift
Who are you and what is 1 LIFE 2 LIFT?
1 Life 2 Lift (1L2L) is a Youtube channel and Podcast show that I host. I'm an ACSM Certified Personal Trainer with a master's degree in exercise physiology and biomechanics and I'm always combining my ongoing education reading research articles and using real-world experience to apply research to real-life situations.

Let me do the research and vetting for you, cut through the noise, and let you skip right to the lifestyle changes you need to succeed in your journey to your ultimate healthy lifestyle.

1L2L is one of the best places on the internet to find clear, easy to understand explanations of advanced fitness and nutrition topics, as well as learn philosophies and approaches that will enable anyone young and old, able-bodied or disabled, experience or inexperienced, to become the best versions of themselves and feel hopeful to their future.


Does my pledge really help?
Of course! It changes everything! Your pledge, no matter how big or small, acts as a motivator for me to produce more quality content. With each pledge I can get better gear which helps me make higher quality videos (and shoot and edit them faster). Eventually once I have enough pledges I will hire on a camera operator and editor to get me to my goal of 1 video per week for the podcast and Youtube shows.

Why not use a sponsor, like one of the big box gyms you work at?
I want to ensure that there is no conflict of interest in my shows, and I want you to get the unfiltered truth on every topic. If there is a product or service I believe in, sure, I will endorse it, but I don't want to rely on sponsorships to affect the integrity of my shows. I never want someone to tell me what content I should provide, or put a spin on a topic to make more money. This is a passion project for me, and I've seen the way living healthy has changed my life for the better and I want to do the same for others. I'm doing this for the love of fitness and helping people as many people as humanly possible.

However, currently I'm stuck working multiple jobs as a trainer and therapist in order to pay the bills, and I'd like to make this my full-time career. If you pledge to support me it will bring me one step closer to my dream of being a full-time content creator, which will free up my time for so many more projects.

What's your end goal?
In addition to working with my TBI patients (who I'll never stop training because they are like family to me), the dream that I am SPRINTING towards every day, is to spend all day researching exercise and nutrition topics so I can piece everything together for myself, and at the same time summarize them for the masses to give people the truth on every subject. And do so in the most graphically pleasing and easy to follow way possible. The only way I can devote that much time into researching is for it to be finanically viable, and that's where Patreon comes in!

I'll never stop learning and improving myself, and with your patronage, I can make sure 1L2L grows and improves with me. Check out the perks below, and let's do great things together! :D

(And don't forget to check out my website, 1Life2Lift.com for blog articles, merch, and updates on the shows!)

When I reach 120 patrons, I'll hire an editor/camera operator) to help me release 2 videos per week and 1 podcast per week, instead of biweekly.

1 of 1
Become a patron to
Connect via private message
Recent posts by 1 Life 2 Lift
How it works
Get started in 2 minutes