PYRAMID PARK
is creating Music, Videos and Vlogs
Select a membership level
Pyramid Monthly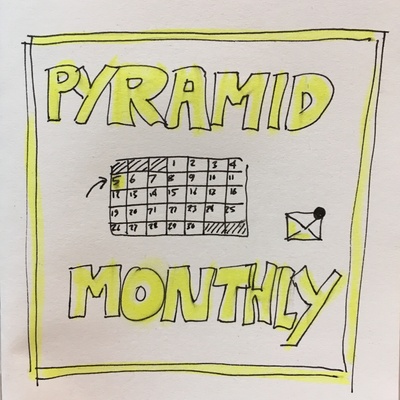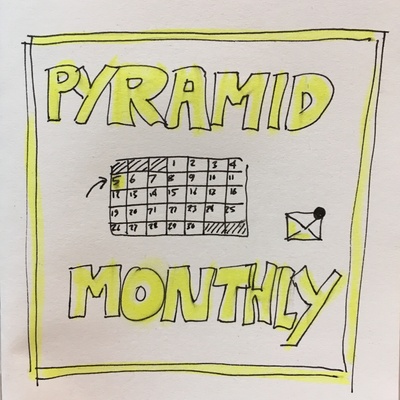 You are part of the Pyramid Park family!   You're supporting me and that's huge. Thank you so much!  As well as getting regular updates from the Patreon Private Facebook Group, you'll also get direct monthly emails of my content...usually music (including acoustic demo's, voice notes, pre releases) and sometimes PDF's or artwork. Just so you know, your opinion matters just as much as those giving at higher amounts :-)

Pyramid Surprise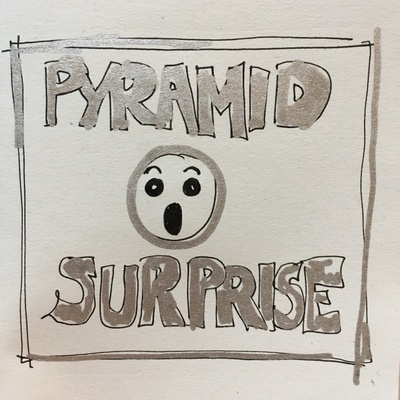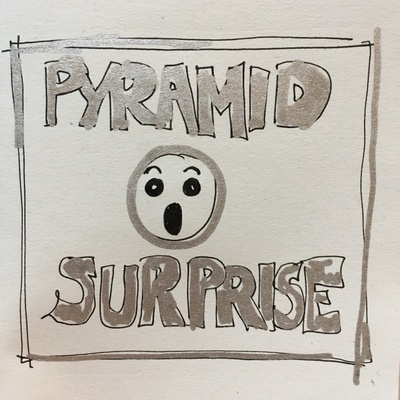 You're making a difference.  Supporting me at £5 a month is so generous. Thank you!  You'll get all of the Monthly tier (including free monthly song/demo), plus you'll get random surprises in your email.  I'll share extra stuff with you every so often, including more personal songs and videos that won't be making it out to the public. I'm always open to ideas to make this extra special.

Pyramid Merch Discount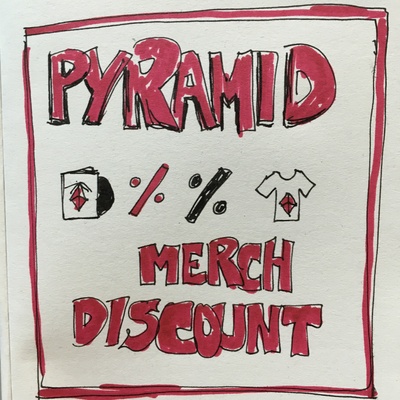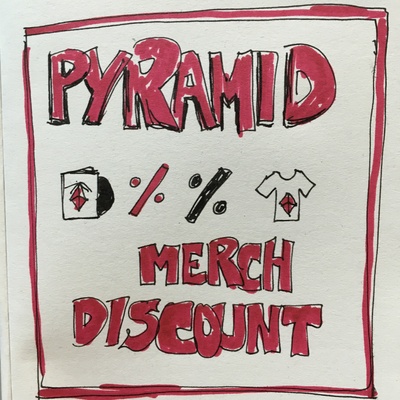 This is a lot of support you're giving to me.  As a way of saying thank you, I'm giving you a 20% merch discount code to purchase merchandise from my shop (pyramidparkshop.com) or at gigs.

On top of this you'll get a Pyramid Park note A6 note pad, and a download of my albums.  I'll write you a personal note and of course, you'll have access to the Monthly and Surprise rewards as well.

About PYRAMID PARK
HELLO!
Welcome to my Patreon page, the hub of
Pyramid Park. 
This is where we team up as one big Patreon family. With Patreon you get exclusive rewards and behind the scenes (and early) access to my music, art and content.  
Patreon is a game changer for creatives
.  It's a way for fans and friends to come together as a community, supporting music and art they love. You my friends are probably here because you want to see me continue to make music as
Pyramid Park
.
Amazingly
, through the incredible generosity of people like you, I've been able to work as an indie artist. While there have been some amazing highs, there have also been some pretty scary lows.  At points in the last 18 months this Patreon page has been the difference between keeping going and throwing the towel in.
We live in the new music industry where old rules are being broken, and together we are replacing these with our own.  Patreon enables me to make what I want, when I want, for the people who mean the most to me. 
How does it work? You give Patreon your credit card number (or Paypal) and you're charged £3 (or more, as you choose) at the end every month to support me in my creative endeavours. Your subscription will hopefully, one day, help me to pay for my overall costs of business as well as creative projects…but for now, it's enabling me to put together a lot of new video's and vlogs, and song write a lot more than I would have been able to with a full time job.
I dream longterm
 of creating albums or music projects without having to do a crowd funder, because the resource is right here. Sustainable, long term, fan focussed.
I dream of writing a book or two (one idea in my head is to write my story of loosing my Dad to cancer at 11 years, and the journey of grief).
I dream of creating a documentary about these last few years of creativity, the risk and faith needed to make art without the usual financial backings.
And there are so many more dreams that could become a
Pyramid Park
reality through Patreon.
Over the last three years
I've been able to release two albums
Not an Island
and 
Vulnerability
, an EP, acoustic singles, create music videos, buy lighting equipment and mic's for recording, live streaming and vlogs. Plus I've toured more than 30 festivals and regularly write new songs.
The fact that you are reading this right now amazes me, and shows the sort of encouragement I've received over the last few years. But it's not just about money. 
The community that continues to grow
here has been one of the biggest personal encouragements. I recall times when I've been able to take patrons back stage at a festival to hang out (think chilled after party in a gazebo).  I have been able to hear what you want me create (often more music) and respond quickly without the restraints of needing permission from a label or business. The relationships built here are those that I treasure.
So, as we go forward, I want you to know, I will listen. We are making up the rules as we go along, so please speak up and share.
Thank you for believing in
Pyramid Park
, and thank you for making my art possible. 
Do I have to pay in US Dollars?
NO - Pay in any currency, and the money will automatically be converted. This is a US based site so everything is written in Dollars, but that shouldn't stop my fans in the UK, mainland Europe, New Zealand or any other part of the world.
Can I stop donating in the future if I can't afford it?
Yes of course! You can cancel or adjust your pledged amount for any reason at any time.
What if I want to support more than the highest tier?
Well, THAT IS AMAZING!  If you want to, you can simply write in your desired amount during the check out process.  
I only have a little money spare each month, can I still become a Patron?
Yes, please only sign up to donate what you can easily afford. Even £3 per month is a massive help.
Still have questions?
Drop me a message
on facebook, instagram, via email:
[email protected]
, or here on the patron stream once you sign up. If you'd like more information about how Patreon works or need help with your Patreon account you can view a ton of resources on Patreon's support page and contact their support team directly:
http://support.patreon.com
When I reach 100 patrons I will make a documentary about the last few years as a creative and full time artist. I have a location in mind - the Isle of Skye - where I will perform live videos in stunning locations and tell my story of loss, faith and hope.
1 of 2
Become a patron to
Unlock 13 exclusive posts
Get discounts to an online store
Connect via private message
Recent posts by PYRAMID PARK
How it works
Get started in 2 minutes