2bikes1world
is creating Impressions from a life on the bicycle
Select a membership level
Chain Link 🔗
Every chain link is important!
 🍌 2 $ - A bunch of bananas and we are happy :)  🍌 
We will mention your name once in our monthly 'Thank You' - Post on our Channel.
Gear Wheel ⚙️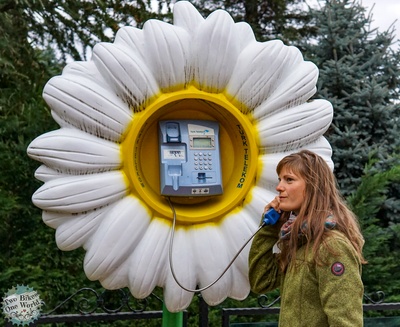 With you we can climb the mountains!
 📱 5 $ - a SIM card and we can keep on posting pictures 📱
You will get access to our monthly chosen HD Wallpaper for your Desktop.
We will mention your name once in our monthly 'Thank You' - Post on our Channel. 
Panniers 🎒
Our panniers are carrying everything we need!
🛀 10 $ - A warm shower and cozy bed in a hostel in winter time 🛏️ 
One HD Wallpaper from a picture of your choice for your Desktop.
You will get access to our monthly chosen HD Wallpaper for your Desktop. 
We will mention your name once in our monthly 'Thank You' - Post on our Channel. 
About
From Germany to the edge of the world on bicycles
Stories and pictures from our life on the road
We, Anja and Gnubbi, have been on a bicycle world trip since May 2018 with our modified second-hand mountain bikes and are far from being tired of traveling.

Our mission...
In May last year we embarked: on a world tour on bicycles - over mountains and rivers, through deserts and steppes, past temples, villages and fields along the way. Into the unexplored and out to the unknown. From Berlin we have already covered a distance of 14,000 miles exploring 23 countries, 5 world religions on two fully loaded pairs of wheels. We explore the world, nature and feel their power, ride across possible and seemingly impossible ways. We learn to taste the fruits of the earth, get to know and love the inhabitants of the countries, to develop ourselves physically and emotionally, to grow together, to overcome boundaries and to relate the feeling of freedom again and again.

We often share our numerous adventures and experiences in small pictorial stories on our social media channels. Photography, our new passion, has become a significant part of our journey. Thanks to the increasing audience, we are constantly encouraged to expand our equipment to realize new perspectives, scenes and evolve image processing techniques.

The topic of money...
is an important issue that is affecting many people around the world. Again and again we are asked about how we can finance our journey. Of course, the cost of such a project should not be underestimated. So far, however, we have always been able to keep our expenses low due to our usually very economical travel style.
By working with some companies, it has been possible to reduce the cost of acquiring the relatively expensive outdoor and bicycle equipment by a certain amount.

In addition, we are in the lucky position to have grown up in a wealthy country, where we could save up for our dream of the long bike trip in advance. Living in a tent with food out of your own cooking pot costs less than some everyday working lives in the own four walls. Nevertheless, every month there are some costs for food, visas, ferries and the one or another fixed socket ;). Furthermore, the wear and tear is a loyal travel companion over time and there are equipment items that must be repaired or even replaced. For example, the heart of our work, the camera, has suddenly given up its work just a few weeks ago.

Why are we here ...
We are very happy to get so much feedback from you and appreciate this recognition of our photographic art. For a long time we have quarreled to open a Patreon account. We do not believe in fundraising by buying crayons for poor children or building schools in Africa to finance our trip. We also want to refrain from overpriced postcard campaigns. As travel photographers, we can not offer you much more than the photos you already rediscover on our social media channels every day. We see ourselves as digital artists. Similar to a free gallery with a donation box, we would like to set up our digital donation box through Patreon and are very happy about anyone who has a small or large penny left and would like to support our work. Maybe we even  take you a little bit on the road with our daily reports ;)

In order to fit into the system of Patreon, we tried to think of small gadgets. However, these are only a rough guide. For example, if you would like to set up a photo of us as your desktop background, but you do not have the money, just let us know.


------ Deutsche Fassung -----

Mit dem Fahrrad von Berlin bis an den Rand der Welt
Geschichten und Bilder aus unserem Reisealltag
Wir, Anja und Gnubbi, sind seit Mai 2018 mit unseren umgebauten Second Hand Mountainbikes auf Fahrradweltreise und noch lange nicht reisemüde.


Unsere Mission...
Im Mai letzten Jahres sind wir gestartet: in eine Weltreise auf dem Fahrrad – über Berge und Flüsse, durch Wüsten und Steppen, vorbei an Tempeln, Dörfern und Feldern am Wegesrand. Auf ins Unerforschte und Hin zum Unbekannten. Von Berlin sind wir bereits eine Strecke von 22.000 km durch 23 Länder, 5 Weltreligionen auf zwei mal zwei Rädern gerollt. Wir erkunden die Welt, die Natur und spüren ihre Kräfte, fahren mögliche und scheinbar unmögliche Wege. Wir lernen die Früchte der Erde schmecken, die Bewohner der Länder kennen und lieben, entwickeln uns körperlich und seelisch weiter, wachsen zusammen, überwinden Grenzen und relativieren für uns das Gefühl von Freiheit neu.

Unsere vielen erlebten Abenteuer und Erfahrungen teilen wir oft in kleinen bebilderten Geschichten auf unseren Social Media Kanälen. Die Fotografie, unsere neue Leidenschaft, ist zu einem bedeutenden Teil unserer Reise geworden. Dank der steigenden Zuhörerschaft sind wir immer wieder animiert unser Equipment zu erweitern, um neue Perspektiven, Szenen und sich weiterentwickelnde Bildbearbeitungstechniken zu realisieren.

Das Thema Geld...
ist ein wichtiger Punkt, der viele Menschen auf der ganzen Welt beschäftigt. Immer wieder werden wir gefragt, wie wir unsere Reise finanzieren können. Klar, sind die Kosten eines solchen Projekts nicht zu unterschätzen. Bisher konnten wir aber durch unseren meist recht sparsamen Reisestil unsere Ausgaben stets gering halten.
Durch die Zusammenarbeit mit einigen Firmen wurde es möglich, die Kosten für die Anschaffung der relativ teuren Outdoor- und Fahrradausrüstung um einem gewissen Teil zu reduzieren.

Zudem haben wir das Glück in einem wohlhabenden Land aufgewachsen zu sein, wodurch wir für unseren Traum der langen Radreise im Vorfeld sparen konnten. Ein Leben im Zelt mit Essen aus dem eigenen Kochtopf kostet weniger als so mancher Arbeitsalltag in den festen vier Wänden. Nichtsdestotrotz fallen jeden Monat einige Kosten an für Essen, Visa, Fährfahrten und die eine oder andere feste Steckdose ;). Weiterhin ist der Verschleiß ein treuer Reisegefährte und es müssen im Laufe der Zeit immer wieder Ausrüstungsgegenstände repariert oder gar ersetzt werden. So hat beispielweise das Herzstück unserer Arbeit, die Kamera, vor wenigen Wochen plötzlich ihren Dienst aufgegeben.

Wieso sind wir hier...
Wir freuen uns sehr, so viel Feedback von euch zu bekommen und schätzen diese Anerkennung unserer Fotokunst. Lange haben wir mit der Eröffnung eines Patreon Accounts gehadert. Wir halten nichts von Spendenaktionen mit Buntstiften für arme Kinder oder Schulen in Afrika, um uns so unsere Reise finanzieren zu lassen. Auch von überteuerten Postkartenkampagnen möchten wir Abstand nehmen. Als Reisefotografen können wir euch nicht viel mehr bieten als die Fotos, die ihr schon in unseren Social Media Kanälen jeden Tag neu entdeckt. Wir sehen uns als digitale Künstler. Ähnlich wie in einer kostenlosen Galerie mit Spendenbox möchten wir durch Patreon unsere digitale Spendenbox aufstellen und freuen uns über jeden, der einen kleinen oder großen Groschen übrig hat und damit gerne unsere Arbeit unterstützen möchte. Vielleicht nehmen wir dich ja auch dank unserer Berichte jeden Tag ein klein wenig mit auf Reisen ;)

Um dem System von Patreon gerecht zu werden, haben wir versucht uns kleine Gadgets auszudenken. Allerdings sind diese nur eine grobe Orientierung. Wenn ihr beispielsweise Lust auf ein Foto von uns auf eurem Desktop habt, euch aber das Geld fehlt.. sagt einfach Bescheid.


With 150 $ per month we can cover some of our monthly expenses. 💲 On a daily basis we need to buy fruits and vegetables, sometimes tickets for transportation or sightseeing places. 🚂🏯 You help us to explore even more! 🙏

1 of 3
By becoming a patron, you'll instantly unlock access to 6 exclusive posts
By becoming a patron, you'll instantly unlock access to 6 exclusive posts
Recent posts by 2bikes1world