320colab - Our Experimental Collective
is creating projects at the intersection of art, sound and technology
Select a membership level
LIFE SUPPORT 32DKK p/month
You are our life support, so, thank you. You keep us afloat - every little helps. We are taking our donation cards online. 
In return for the donations, the following will be transmitted to you...

A personalized message of appreciation, you never know what this might entail.
Supporter card in .png format. 
Exclusive invites to all our gatherings. 
Every week we feed you with exclusive visual and audio bites, written bits - sneak peaks directly from the studio. 
RESIDENT 320DKK p/month
Limited (18 of 20 remaining)
Our hot core. 
As a 320 resident, you immerse yourself into the multi-verse of the experimental collective. Each resident actively participates in building the collective. Join our growing family.
  ● access to the studio to play, care and build with non human objects: 
up-cycling tools, oscillators, plastic
trash, wood, mannequins, liquid materials, coat hangers and
etc.
 ●  access to music frequency manipulation machines: 
digital and analog vessels, guitar amps, drum kit,
synthetizers, digeridoo, sound cancelling/recording box,
Jam master loop pedal, &more... (full list on request)
 ● access to the residents Telegram channel - join the discussion. 
 ●  studio bookings 
 ●  acces to project calls 

Full access to all these contraptions once you join the squad.  
Explore your ideas with us, build your portfolio and let's build something meaningful together.  
OWL 690DKK p/month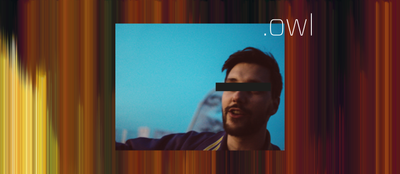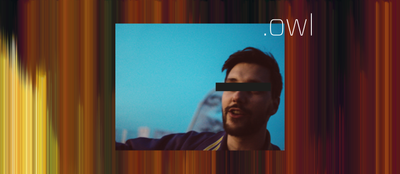 Who are the owls? 
Cryptic owls guide us, give access to information and share wisdom that may be hidden to most. Together we work on cutting edge ideas and help to bring them to fruition.
Owls in practice  
Cryptic owls are our strategic advisers, industry experts, professors, wise friends who we collaborate with on the long term projects at the intersection emerging technology and creativity.
Owl perks
 • Access to internal and external talent pool 
 • Access to Telegram channel 
 • Opportunity to record podcasts/interviews with relevant guests of choice
 • Opportunity to receive project specific limited edition handcrafted artwork 
 •  Opportunity to host workshops/seminars at a unique location
 • In house creative consulting, business development and communication of complex concepts.
Send us a message for more details here or at [email protected]
About 320colab - Our Experimental Collective
WHO WE ARE
320colab is an experimental collective supported by and for the community.

www.320colab.space
Curious people join the collective (since Sept 2018). As residents we work in our area of expertise to create projects at the intersection of art, sound and technology.
We believe that by exchanging knowledge, skills and resources between diverse fields of expertise we can create unimaginable things, which individually would be quite intangible.

Current in house project: STEMS (ongoing)

Currently we are building a project called STEMS. It's an electronic music contest. Artists are invited to produce tracks based on the same sample pack. It's an initiative to keep us creative during these times of curiosity and isolation and also to bring the electronic music community closer together.
Check and follow our SoundCloud page to be up to date on the releases:
https://soundcloud.com/stems320colab
Sign up and jump on the DISCORD server to find out more. Become a Life Support, Resident, Gatekeeper or Owl.

Love,
320 humans.
$12.78 of $1,500
per month
Our short term goal of our Patreon is to become financially sustainable studio space open for our community.

Our long term goal is to build a strong community based on trust, ethical design, and collaborative effort – so we value long term collaborations. 

By creating a support system that is as strong as the community, we can ensure that we have a place we can call our home, our studio, from which future-shaping projects can emerge. 

The goal financially of Patreon memberships is to collectively cover the rent of the space (10,000DKK excl. VAT/ per month).

These fixed costs can be a great burden for artists - we always have to think about how to monetize our art. This could be detrimental to the creative process. 

Let's focus on whats important, together. We should stick together in these tumultuous times.
1 of 1
By becoming a patron, you'll instantly unlock access to 3 exclusive posts
By becoming a patron, you'll instantly unlock access to 3 exclusive posts
Recent posts by 320colab - Our Experimental Collective
How it works
Get started in 2 minutes