Across 10 years and more than 12 million downloads,
we've brought you day after day of content.
Thank you for making this possible!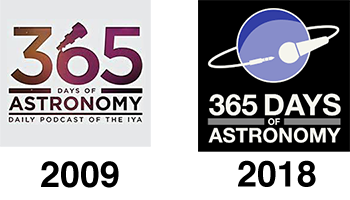 The 365 Days of Astronomy Podcast started in 2009
as part of the International Year of Astronomy.
This is community supported content,
with people like you contributing the audio & video,
and people like you donating
to support editing, hosting, and production costs.
In 2015, we added video content and helped celebrate
the International year of Light.
As we head toward our 10th Anniversary on January 1, 2019,
we have to ask, what in the Cosmos do you want to hear about?