3 Ecologies Institute
is creating an experimental platform for collaborative learning
Select a membership level
Fellow Traveller (=)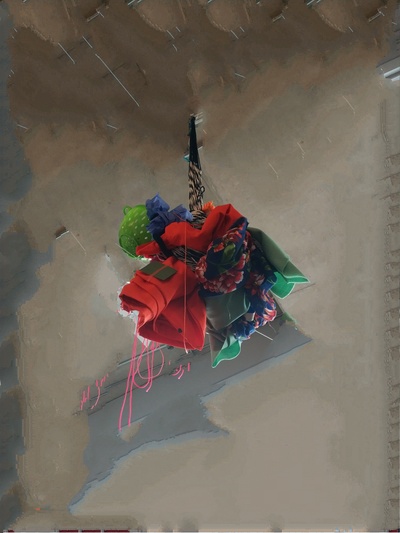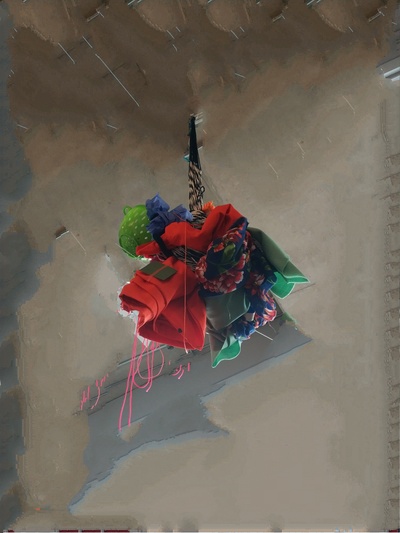 We are a radically open, egalitarian project. As a consequence, we do not offer tiered benefits. We operate on the principles of a gift economy: all activities and products are freely available to everyone. We invite you to reciprocate our giving. Support us for the joy of furthering experimentation in open-access collaborative thought and learning.
About 3 Ecologies Institute



WHAT IT IS
a collaborative learning environment

dedicated to participatory experimentation
where concept-making meets embodied creative practice
WHERE IT BEGINS
with the premise that
concepts must be experienced
-- they are lived
WHERE IT MOVES

between
philosophy
  (understood as the crafting of concepts in language) and 
art
(understood as the choreography of concepts in movement and the sculpting of thought in materials)
WHAT MOVES IT
bringing art and philosophy actively together
at critical points where the three ecologies* intersect 
heralding
emergent modes of life
prefiguring
new forms of value
WHO IT ADDRESSES
all those, of any age and any level of formal education, neurodiverse or neurotypical, inside or outside established institutions of learning, who wish to join with others to pursue learning as a life-long process of social engagement
students and teachers in higher education looking for a transdisciplinary milieu to supplement their disciplinary studies, and interested in exploratory techniques to expand the horizon of their existing methods
creative practitioners and cultural workers wishing to renew their thinking and rethink their practice in active dialogue with others
community workers and activists wishing to explore the connections between their particular domain of practice and the larger ecological field of powers and potentials
KEYWORDS

relation > collaboration > research-creation  

neurodiversity > sustainability >
conviviality

MENTAL * SOCIAL * ENVIRONMENTAL

LAYERED AND INTERLINKED
MISSION STATEMENT

The 3Ecologies Institute is an autonomous learning environment exploring collective techniques for creative thought and practice. Its activities are radically open, guided by an ethos of self-organization and open accessibility. It affirms the value of neurodiversity and non-normative modes of thinking, being, and perceiving.

All of its activities and productions are free of charge. Live activities are open to remote participation through Skype and other online collaborative tools. All productions are distributed freely in open access and open source format.

The 3Ecologies Institute resists the neoliberal debt economy currently transforming the university into a colony of the job market. An essential part of its mission is to experiment with the invention of new alter-economic platforms that might offer it -- and kindred projects for collective autonomy -- the long-term possibility of becoming self-sustaining.

As an alternative or supplement to the university, the 3Ecologies Institute does not grant credit or degrees. It regards participation in collective thought and practice as rewards in themselves. Its aim is not to transmit already packaged knowledge, but to explore new modes of knowledge production that push the limits of how we know. 

The 3Ecologies Institute is a non-profit organization officially registered in Québec, Canada. The Montréal group serves as a coordinating node for a self-organizing federation of local groups active in North America, Europe, Australia, and Brazil.



ACTIVITIES
live participatory events (research-creation events, philosophical reading groups, movement practices, materials-based explorations, seminars and workshops)
collective initiation, development, and remote participation in activities through online collaboration tools, presently using a combination of off-the-shelf platforms including Basecamp, Slack, Skype, and Google Docs.
the development of a replacement for off-the-shelf proprietary collaboration tools in the form of a new digital collaborative platform embodying the self-organizing ethos of the 3Ecologies Institute and its emphasis on emergent collectivity. This platform, the 3E Process Seed Bank,will be an open-source self-governance platform integrating an alter-economic system based on new forms of post-blockchain crypto-finance, operating on the principle of the common rather than private gain. Collaborations are under way with Holochain, the Economic Space Agency (ECSA), and the Volatilities Working Group (a network of radical economists and political thinkers).
an open-source journal, Inflexions: A Journal for Research-Creation, founded in 2008. Inflexions is an Open Humanities Press journal.
the 3Ecologies Books imprint at Punctum Books, featuring the Immediations book series (a continuation of the book series developed by SenseLab at Open Humanities Press). 3Ecologies books are available free of charge in PDF format. Paperback copies are available for a charge from Punctum Books and online book marketers.
networked research projects such as the Immediations project run by 3Ecologies' progenitor the SenseLab from 2012-2018.
HOW YOU CAN PARTICIPATE
If you are interested in actively participating, contact us at 
[email protected]
and ask to follow our activities on Basecamp.
LEARNING APPROACH
Learning at the 3Ecologies Institute takes place
at the limit of what one knows
. It involves risk – the risk of extending oneself beyond one's own comfort zones, where what was previously unthinkable, imperceptible, and undoable suddenly becomes a possibility to explore, with consequences that are as yet uncertain. This exploration is best accomplished in relation. However, moving beyond one's comfort zone carries the risk of disorientation and even demoralization. Finely honed techniques of relation are necessary to facilitate this taking of knowledge to the limit while ensuring that it takes place in a supportive and sustainable environment. These are collective techniques, of care and conviviality, of concern for the collectivity of the event of learning. The Three Ecologies Institute continues the work of SenseLab in the invention and dissemination of collective techniques of sustaining exploratory relation.
HISTORY
The 3Ecologies Institute is an outgrowth of 
SenseLab
, "a laboratory for thought in motion" based at Concordia University, Montreal, Canada. Founded in 2003 by Erin Manning, SenseLab has explored the intersection between thought and creative practice through an ongoing program of event-based collaborative activities. The focus of SenseLab is on the development of techniques for catalysing and sustaining a self-organizing group exploration, or what we call "emergent collectivity." The approach is one of research-creation": taking seriously that thought is creative and that creative activity is a mode of thought in its own right. SenseLab is an internationally recognized leader in this area.
A brief introduction to 3E


ALTERNATIVE STRUCTURE
As an alternative to the traditional course structure, the Institute's encourages the innovation of  
participatory
platforms
for exploratory learning encounters. Examples are:
1
knot:
a paradox or temporary impasse in one's work, life, thinking, or creative practice that might become newly productive if staged in a way that opens it to a collaborative exploration, in language or between language and other modes of expression
2
juncture: 
a known conjunction reopened for further exploration through new techniques reconfiguring its potential; the juncture might be a theoretical perspective, a set of established techniques informing a particular practice, an already-operating collaboration or project, or an existing disciplinary, interdisciplinary or intermedia platform, restaged with a new inflection.
3
vector: 
a move out from known junctures into a wander-line that is oriented by a proposition, and in that sense directionally constrained, but is at the same time open-ended in way that invites new takings-form on the fly.
Platforms are activated by
propositions
leading into a collective process. They are springboards for thinking and acting together (rather than boxes for content-delivery).
The traditional role of teacher or professor is inflected toward that of the facilitator. The facilitator sets in place initial conditions to jump-start the process and accompanies its unfolding as guide, coordinator, or orchestrator.
Collective facilitation
is especially encouraged.
Rather than deliver a syllabus, the facilitator(s) 
launches
a platform designed to activate a specific proposition, including in the platform-design techniques for eliciting the interest of prospective participants and facilitating their entry into the process.
The duration, group size and structure, techniques, and approach of each learning proposition will vary according to the kind of platform (knot, nexus, vector), the specific nature of the proposition, and the inspiration of the facilitator(s).
Although collective facilitation is favoured, solo facilitations will not be excluded. Each platform is encouraged to seek opportunities for intersecting with other activities under way at the Institute, in order to open the unfolding proposition to a wider circle.
$582.75 of $3,500
per month
Your support will go towards (in order of priority):

rental of a space in Montreal for local activities and to serve as the coordinating node for the international network
purchase of supplies, services, and materials for activities and ongoing projects
funding for research/teaching residencies
travel by emissaries moving between the local groups to share experiences and techniques
1 of 1
Become a patron to
Connect via private message
Recent posts by 3 Ecologies Institute
How it works
Get started in 2 minutes