519 School of Hip Hop
is creating A Safe Space for Your Voice through Art. Music. Poetry. Dance
Select a membership level
Fan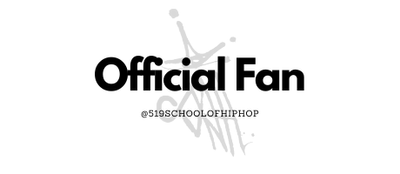 "Can You Dig It?"
You're a fan of what we do.
You dig our mission and support our vision for the community.
Explore the world of hip hop as a musical genre, a visual artform, a style of dance, and a culture.
MOVEMENT TRAINING LEVEL 1

Hip Hop 101
foundation: bounce, rock, groove
musicality: finding the "one"
Breaking 101
foundation: top rock, footwork, freezes, power
musicality: finding the "break"
FAN PERKS

Monthly group class
Archive of drills on basics
Invitation to chat community discussing #allthingshiphop
Member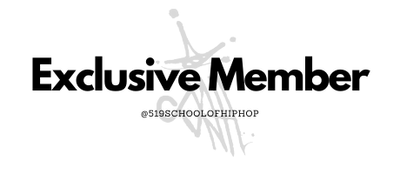 "Can You Kick It?"
Welcome to the club.
Not only do you dig it, but can now kick it as well. 
Practice the various aspects of hip hop culture by understanding the relationship between music and dance.
MOVEMENT TRAINING LEVEL 2

Hip Hop, Breaking
foundation: integration of various styles & additional vocabulary
musicality: finding & building patterns
composition concepts & freestyle philosophy
Popping 101
foundation: hits, isolation, vocabulary
musicality: finding the "pocket"
MEMBER ACCESS

Monthly private lesson
Bi-weekly group class
Archive of drills on fundamental moves
Invitation to participate in online challenges
Conditioning exercises for mobility, strength & flexibility
Scholar
"The World Is Yours"
You want the best for your child, and we do too.
Apply what you learn with weekly challenge on art, music, poetry & dance.
MOVEMENT TRAINING LEVEL 3

Hip Hop, Breaking, Popping
foundation: execution with intent, advanced vocabulary & techniques
concepts: adding texture & dimensions
VINYL EXAMINATION

A close look at records to learn the message & influence, and articulate your own artistic interpretation
art: recreation of album covers
music: finding the samples
poetry: breaking down bars
dance: MV inspired combo
SCHOLAR ADVANTAGES
Bi-weekly private lesson & weekly group class
Functional evaluation & video analysis by 519 Physio
Personalized wellness guide
Exclusive access to BTS of #allthingshiphop
Guest feature content
About
Welcome to 519 School of Hip Hop
- London's #1 resource for #allthingshiphop
The WHAT: What's our mission?

We are a virtual learning platform with an aim to make hip hop education accessible for London & beyond - one school, one student at a time.
We specialize in dynamic, hands-on learning experience for students through 4 artistic elements,
AMPD
–
art
(graffiti),
music
(DJing & producing),
poetry
(spoken word, rap & public speaking) and
dance
(grooves, breaking AKA breakdance, popping).
Although dance education is our main focus for our students, we emphasize the importance of understanding as well as the integration of all artistic elements to learn the culture as a whole.
The WHO: Who's behind this mission?

This program is led by Jim Francis Xavier (JFX) Han, a professional dancer, artist, educator with the support of
Ill At Will crew
and the community cultivated through
Stay Hungry & Humble
iniative. We are a team of artrepreneurs (artist entrepreneurs) driven by passion and connected through a collective vision. We work closely with local schools, London Arts Council and various youth based organizations to offer hip hop education & entertainment for the public.

The WHY: Why do we do what we do & Why now?

We do it for the love of hip hop. We believe in the educational value of this street culture, and want to do our part by giving back and spreading the positive messages of hip hop while empowering today's youth.
Our initial plan was to open the doors to
519 School of Hip Hop
in the month of May in 2020. We have been developing the curriculum since the summer of 2019 with our first hip hop summer camp where we introduced all 4 elements of hip hop to our participating students.
However, due to the COVID-19 outbreak, we have decided to make our program accessible online and offer our students unforgettable virtual classroom experience through hip hop.
The HOW: How can you support this movement?

As a supporter of this movement, you recognize the positive impact that
SHH
has on
education
,
leadership
and
health
for not only youth, but also the community at large.
Whether you're interested in becoming a
Scholar
, a
Fan
or even if you're just passing by to check out what we're about, we appreciate your time and value your feedback.
Drop a message here to inquire more about our program or you can consider a one-time donation through our listed link below.
With your support, we can continue our mission in building
confidence
,
character
and
community
through hip hop.
Each One Teach One.
Any way to support this movement is greatly appreciated!
paypal.me/stayhungrynhumble

www.schoolofhiphop.ca
When we reach our first goal, we will host a live virtual jam featuring a guest DJ and guest MCs.
1 of 1
By becoming a patron, you'll instantly unlock access to 11 exclusive posts
By becoming a patron, you'll instantly unlock access to 11 exclusive posts
Recent posts by 519 School of Hip Hop