5eMagic.Shop
tools for 5th Edition DMs and Players
Select a membership level
Keeper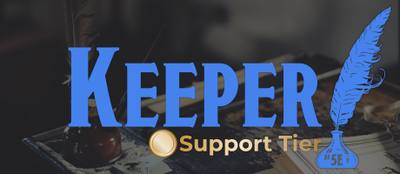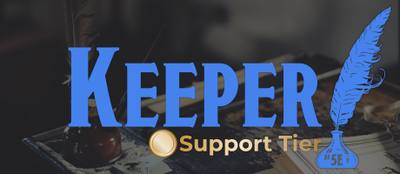 Keepers get all the benefits of the normal 5eMagic.shop website, but with many more features to enable immersive and persistent campaign worlds!
No Ads (including when your players view your shop).
Increased limit on shop inventory generation.
Don't like the prices? Set your own.
Organize your shops into locations (e.g. Docks District, in Hobbleton, in Western Argantia).
Access your saved shops from any browser.
Add extra details to shops (location, description, shopkeeper name, shopkeeper description, shopkeeper image).
Shops that never expire.
Access to a growing library of custom minor properties, quirks, histories, and origins for your magic items.
Access to the Keepers-only channels in the 5eMagic Discord community.
and more!
Partner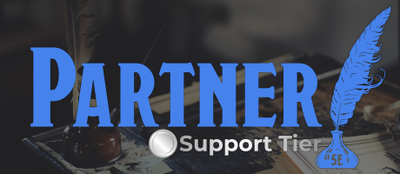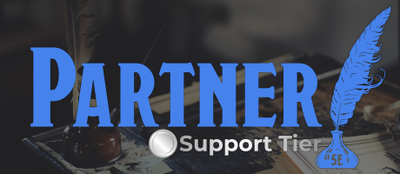 Partners are basically Keepers who decide to invest a little more to show their appreciation. You'll get recognition on both the 5eMagic website and the Discord community, but there's not much else other than our thanks...

Yet.

Investor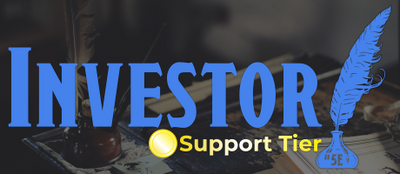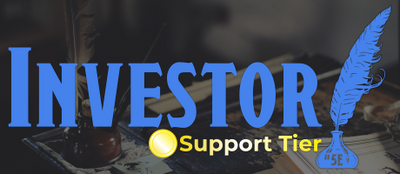 This is simply above and beyond.

As an Investor, you'll have our immense gratitude for the additional contribution, and you'll get recognition in both the 5eMagic website and the Discord community.
About 5eMagic.Shop
For some, tabletop gaming is a idle curiosity to satisfy from time to time. For others, it's an obsession that has cost us months of accumulated time, mounds of money, and multiple marriages. Thankfully, most of us fall somewhere in that tenable space between where our time and bank accounts feel the burden of our hobby, but our spouses (if we have them) have either joined us or resigned themselves to their lot in life. Persuasion check: success!
I'm mostly in that last category. My name is Chris, but I'm known in some circles as stinklikeonion, and my lovely wife enjoys the hobby and tolerates how much more I enjoy it than her. As a DM, time investment can be intensive, and I don't like to make my family suffer for it. So I try to save time where I can using the wealth of tools out there that make a DM's life easier.
However, as a
fan of high magic settings
, I found it difficult to reconcile 5th edition's...
punt
on magic item economy. And while I found some resources to help, they were limited, tedious, or clunky. So, as a web developer, I decided to take matters into my own hands and build a tool to share with the community.
And so, 
5eMagic.Shop was born
.
It took some time, and it spawned (especially given the responses from the community) a wealth of new ideas, both to expand its capability and to add new resources for DMs. Which is nice. Except, time is limited. And all that extra time investment increases the Persuasion DC with my wife who insists on paying bills and seeing the sun sometimes.
So how can I justify regularly investing even more time into a website for a bunch of strangers? Well,
what if you weren't strangers?
What if you were supporters, feeding my addic-- err, helping us pay for hosting costs and my time?
I have been overwhelmed and immensely affirmed by the feedback I've gotten since launching 
5eMagic.Shop
. Tabletop gamers can be some of the most varied, supportive, and engaging groups. It's a hobby that's literally made from welcoming newcomers. Accordingly, launching this site has enriched my soul. Unfortunately, a rich soul can still be an empty wallet.
Affirmation, my wife insists, doesn't pay bills.
I want to pour more and more into this community and into this website. I have plans for
expanding its capabilities and tools
, and I'm excited for dreams of providing
regular unique content
that can make a DM's life much easier. But I can only invest so much time.
Here's where you come in. I'd like to welcome you behind the 
5eMagic.Shop
counter, drape an apron over your shoulders, stick a nametag on your chest, and make you a
Keeper
, a franchise partner with all the perks and privileges that come with the apron. Yeah, sorry the nametag says "Mr. Blondiebum". We'll get you your own.
With your contributions, we can grow this website into a
more robust set of tools
. And if the support continues to grow, we've got daydreams of opening up a second tier that will empower a lot of new things to happen, so stay tuned.
By becoming a patron, you'll instantly unlock access to 15 exclusive posts
By becoming a patron, you'll instantly unlock access to 15 exclusive posts
Recent posts by 5eMagic.Shop
How it works
Get started in 2 minutes