6 Dragons Kung Fu from WHITE to BLACK BELT Course
is creating ONLINE LESSONS (training, techniques, concepts, etc.)
Select a membership level
Practitioner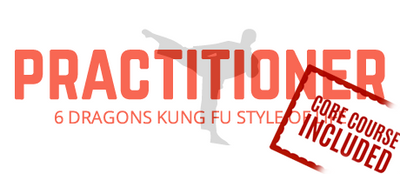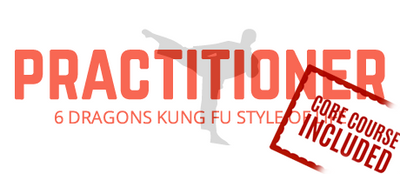 Rerwards:
You can send 2 videos per month by e-mail and have specific training tips
CORE COURSE - You receive up to 2 Premium Lessons of 6 Dragons Kung Fu per week  
Your comments on our contents may be picked as a subject of our next publications 
Read new contents up to 8 days before
Gain access to the private 6DKF's Facebook Group
Obtain a mention of thanks on 6DKF's Facebook Page (if you want to maintain your anonymity, this is optional)
About 6 Dragons Kung Fu from WHITE to BLACK BELT Course
 FROM WHITE TO BLACK BELT KUNG FU COURSE: JOIN NOW!

Hi, I am nothing.
I am Master Kongling, founder of 6 Dragons Kung Fu and I'm honored to share with you:
Fighting techniques (Chin Na, trapping, striking, etc.)
Training methods (exercises, conditioning, best practices, etc.)
Combat tactics (self-defense, fighting tips, how to create your own style, etc.)
How to attain real martial skills (no tricks, no shortcuts, the right path)

The result of a life of discipline
- It is not wrong to say that you are about to discover all of my "secrets", everything that I have learned in years and years of:
practice
(4-7 hours per day),
study
(private lessons with Grandmasters, full courses, etc.) and
martial confrontations
(with a lot of different styles of Kung Fu but also with MMA, Kudo, Krav Maga, BJJ, Silat and much more).
Why am I doing this?
- My dream has always been to share Kung Fu with those who cannot access to a qualified path. I do this in 2 ways: for free with my daily tutorials and here with this course (for those who want to rapidly reach the highest level). In any case, all of this is made possible by you, you are helping those who cannot afford it.
Why become a Patreon and follow this course?
- You will get immediate access to all the private contents and by e-mail, you will receive your first lesson and training! But most of all, you motivate me to share more and better.
A dedicated tutor
- A dedicated tutor will follow your improvements and when you will reach the black belt, you will know that it will be for real and deserved.
Thank you for your discipline, preparation and concentration.
SUBSCRIBE: your legend starts now...
Good practice,
Master Kongling
HOW TO JOIN?
- Click "Show more levels", see the membership tiers and choose the training plan you prefer (remember, the lessons are included starting from Practitioner level): access is immediate!------------------------------------------------------------------
ARE YOU NEW?
Choose the most appropriate path:
I want to know more about the Core Course of 6 Dragons Kung Fu - Click here
I want to learn how to subscribe and follow the Core Course (from white to black belt) - Click here
I want to subscribe only to gain access to the Premium Contents or to sustain the school - Click here
I am already subscribed and I want to know how to access my benefits - Wait for our e-mail
I have difficulties accessing the Premium Contents - Wait for our e-mail
I do not see the Practitioner level plan and the others - Click here
IMPORTANT
Remember:
If you have any kind of question / problem, write at

[email protected]

The Core course lessons are NOT here, they are sent by e-mail
If you do not receive our e-mails check also in the SPAM folder
We always reply within 24-48 hours (normally less), be patient and respectful
When you subscribe, use an e-mail that you check constantly otherwise we cannot contact you
I will start to publish videos.
1 of 1
By becoming a patron, you'll instantly unlock access to 274 exclusive posts
By becoming a patron, you'll instantly unlock access to 274 exclusive posts
Recent posts by 6 Dragons Kung Fu from WHITE to BLACK BELT Course
How it works
Get started in 2 minutes