Seventh Circle Music Collective
is creating an inclusive, all ages, all mediums/genres space for the arts!
Select a membership level
Part of the team!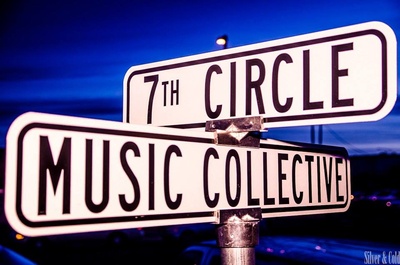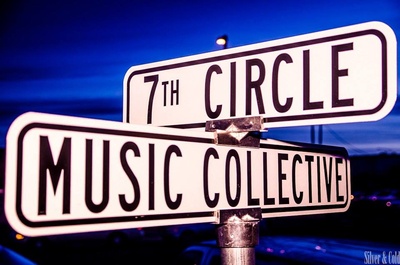 We really do value any amount donated and we want you to know that you're as important a part of this effort as anyone else. We sincerely thank you for any amount you can give!

Includes Discord benefits
Membership Tier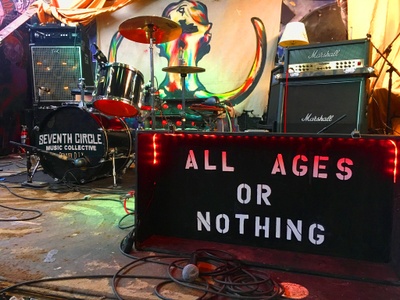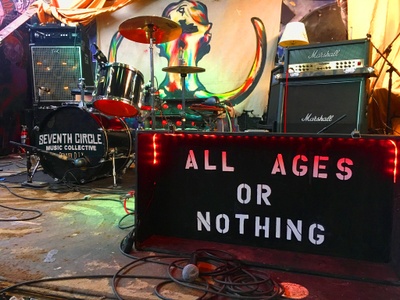 To attend shows at 7C we require a membership card. The membership cards are $5 for the year. If you wish to get your membership card via mail rather than in person than this is the tier for you!

The first month of your subscription to this tier you will be sent your membership card! If you wish to stay subscribed after you have received your card that $5/mo will go towards keeping the venue alive, however, do not feel pressured to stay subbed to this tier after that first month. If you are subscribed for a full year your membership will auto renew and we will send you a new one or you can re-subcribe next year to get the new one via mail. Memberships will be sent out within the second week of each month.

Pro tip: if you are with us for a year and you card expires feel free to send us a message with a photo of your expired card and let us know that you are ready for you new card. We are a collective so sending us a helpful reminder is fantastic! 
Includes Discord benefits
Renter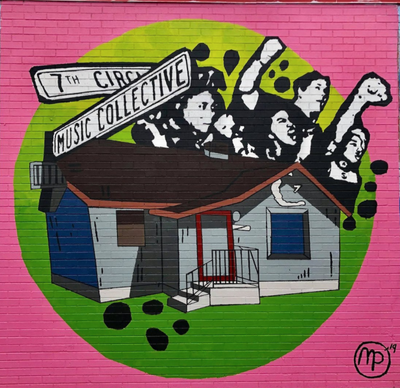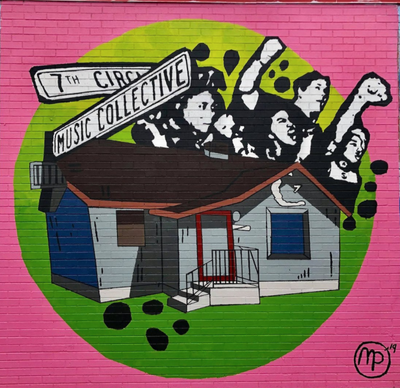 If 100 people pledge at least $14, that covers our rent each month! This would be an incredible help, especially right now, as we're re-opening the venue from the pandemic, and we rely on the revenue from shows to keep the rent paid and the lights on. <3 <3 <3
Includes Discord benefits
About Seventh Circle Music Collective


Greetings from the Collective!
We are a DIY space located in Denver, CO that has worked to support local, national, and even international projects from all different backgrounds and ideals (Except for hate groups, of course. NAZI PUNKS
[email protected]
#$ OFF!) for over six years now! We're a constantly developing collective of people who have a passion for the arts and the ability to express our humanities with as little impedance on each other's expression as possible.
This has ranged from music acts big and little, noise shows, dance recitals, art festivals, and even some theater performances! We strive to not only develop the space for the projects that come through, but also for the volunteers and patrons who keep this place alive with their hours of dedication, generous donations, or both! That brings us to why we're here...
Why We're Here:
As an ever growing passion project fueled by the minds and hearts of many people who are putting as much effort and funding forth as they can, we can always stand to be helped by people outside of these walls/city limits.
Being a completely donation funded venture, we would be lying if we said we haven't had some scrapes of the bottom of the barrel over the past six years. With that in mind, we're looking to have you join the collective as well!
Since we hear all the time from people who wish they could support this place but don't have the time or the transportation, we decided to make an avenue available so that them and even people just physically too far too volunteer could help out!
We're starting to take pledges here on Patreon so that we may be able to further improve upon a solid foundation. We have a growing collective space that requires more and more attention and funding everyday in order to continue to develop a space for all arts of all kinds. With this in mind, we hope you'll consider pledging, and help us keep this staple of Denver DIY alive!
Become a patron to
Connect via private message
Recent posts by Seventh Circle Music Collective
How it works
Get started in 2 minutes