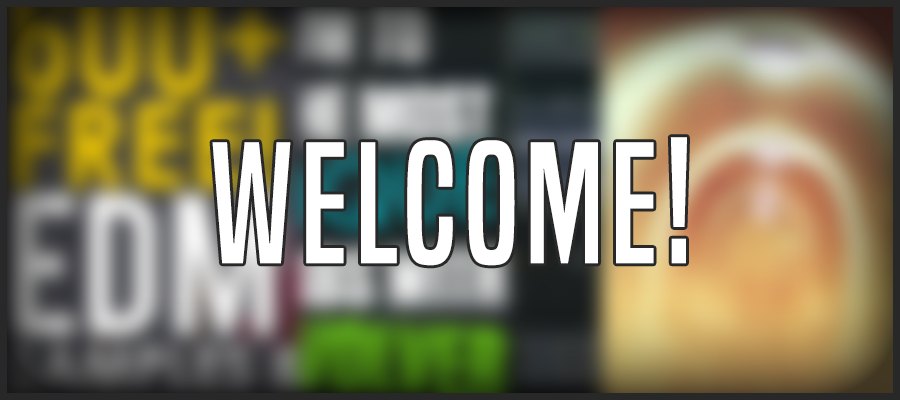 Sample Packs:

Colossal Free EDM Sample Pack [700+ Samples] -
Premium
| 
Free

600+ Free EDM Samples & Drums -
Premium
|
Free
Horror SFX Sample Pack -
Premium
|
Free
Stems & Project Files:
Coming soon



Introduction
Hey there! 7rystan (TRIS-ten) here. I'm a music producer and graphic designer who loves to entertain, teach and help.
Goal
Ever since 2006 I've had an online presence under different aliases. Again and again, I've been trying for this dream of mine to be able to live off entertaining and helping others online, whether it be through music or other mediums.
Problem
As I'm getting older, the pressure of the real world is coming down on me and making it harder and harder for me to do what I love, which lately has been killing my motivation. Social media websites currently don't pay out enough to make it worth spending thousands of hours creating content unless you have a huge following. As much as I'd love to do all of this for free, it's simply impossible in the modern world.
Solution
All I ask from you is at least $1 a month, which is less than the price of coffee. That's all it'd take from each of you to make it possible for me to entertain, teach, and create for you all.
Patron Benefits
Becoming one of my patrons not only will grant you music, sample packs, and so on before anyone, but it will benefit everyone else as well. With your patronage, I'll be able to dedicate more time to creating quality sample packs, quality music, and quality mixes. You're directly funding not only everything I post on my 7rystan alias, but also you're directly funding LT3D Promotions, which is a promotional channel I run on Soundcloud. My mission on LT3D is to find talented artists and labels and give them the extra attention that they deserve. Generally at the end of each month, I release several 30-60 minute mixes compiled of some of the best music I have helped promote over the past month.
Thank You!
Your patronage will ensure that I can create content for you all, and will fund my efforts to enlighten the EDM scene with tutorials, sample packs, music and so on. I hope to make something great here, and with your help funding my endeavors, I think we can accomplish something amazing.
Thank you so very much for considering becoming a patron, and I hope you have a great day!