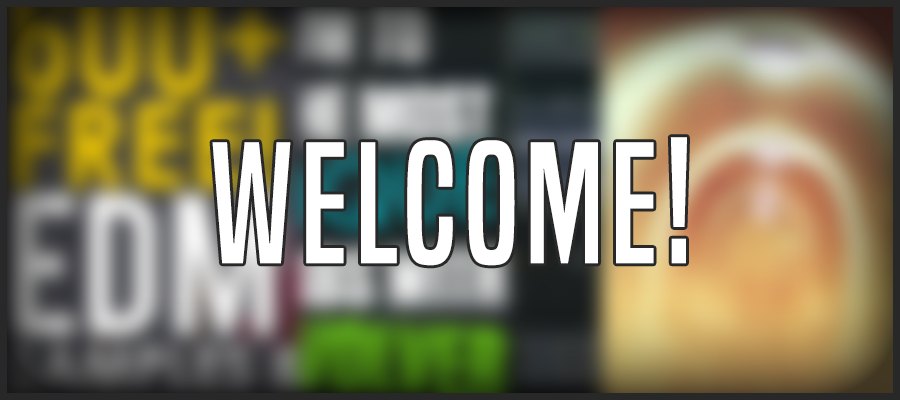 Sample Packs:

Horror SFX Sample Pack -
Premium
|
Free

Coffee Can Foley Pack - 
Premium
|
Free
Epic Distortion Sample Pack -
Premium
|
Free

600+ Free EDM Samples & Drums -
Premium
|
Free

Experimental Snare Pack -
Premium
|
Free

Stems & Project Files:

'Fallout' -
Premium
|
Free



Introduction
Hey there! 7rystan (TRIS-ten) here. I'm a music producer, graphic designer and casual gamer who loves to entertain and make people have fun and relax.
Goal
Ever since early 2006 I've had an online presence under different aliases, and have been trying for this dream of mine, again and again, to be able to live off entertaining and teaching others online.
Problem
As of now, I have many different channels and websites for all my different passions, which separates my fan base into a bunch of smaller groups of people - this is troublesome... The reason I'm making a Patreon and asking for your help is that all social media websites currently don't pay out enough to make it worth spending 10+ hours a day writing, creating, and producing content. People without hundreds of thousands of subscribers or followers just can't live off the ad revenue, and as much as I'd love to do this for free, in today's world, it's impossible.
Solution
All I ask from you is at least $1 a month, which is less than the price of coffee. That's all it'd take from each of you to make it possible for me to entertain, teach, and create for you all.
Patron Benefits
I'm not one to just accept hand-outs, however.  For your patronage, I'll be giving you access to my patron-only feed, which will include sample packs made by me, downloads to all of my music including high quality, lossless versions. On top of that, I'll throw in a few bonus things here and there to keep things interesting.
Thank You!
Your patronage will ensure that I can create content for you all, and will fund my efforts to enlighten the EDM scene with tutorials, sample packs, music and so on. I hope to make something great here, and with your help funding my endeavors, I think we can accomplish something amazing.
Thank you so very much for considering becoming a patron, and I hope you have a great day!