Select a membership level
LIKE, TOTALLY!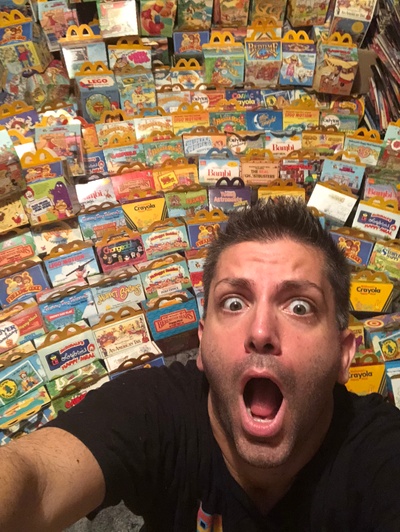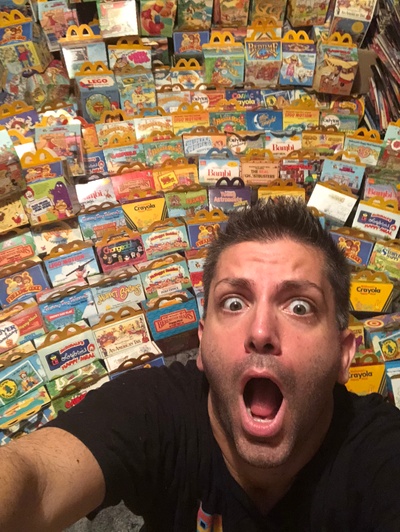 Your Generous $5.00 per Month Pledge will Include the following Rewards and Perks:
_______________________________________________
1- BRING ON THE LIVE FEEDS!!!
All New Patron Members will Have Access To Our Private Live Feeds Via Instagram.  
2- WIN WIN WIN
Exclusive Giveaways and Prizes such as 80s Care Packages full of goodies, One on One Telephone Calls and Being my Live Guest on Instagram where we can chat about Madonna and Star Wars until the 80s Cows come home!
3- YOUR NAME IN LIGHTS
Your Name (Last Name, City/State/Country Optional) will be featured each month on my 80sThen80sNow website.
4- YOU HAVE THE POWWWWEEEERRRRR!
Receive Monthly Newsletter and Updates  on 80sThen80sNow.  As my Fan Club (And Boss) YOU tell me what you want to see more of and less of.
LIKE, TOTALLY AWESOME!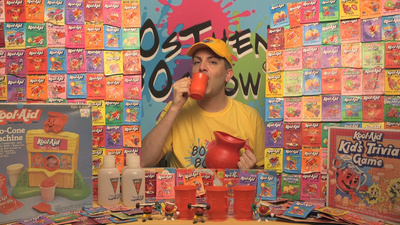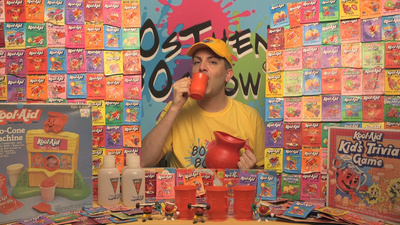 1- All Patrons that join the $10.00/Month Membership will receive ALL the perks of the 80s "LIKE TOTALLY" Package.
2-All Patron Members at this Level Will Have the Option of Submitting Their 1980s Photo to Be Posted on Instagram.  
*We Ask you submit approximately 3 for consideration- the most "Wild 80s" one will be featured. 
LIKE OMG!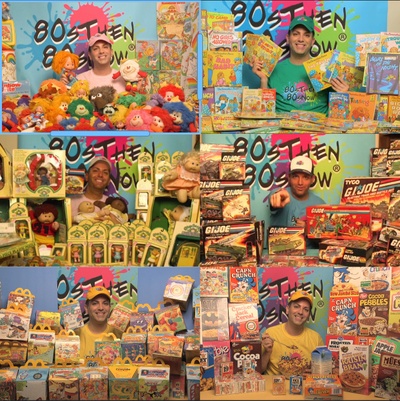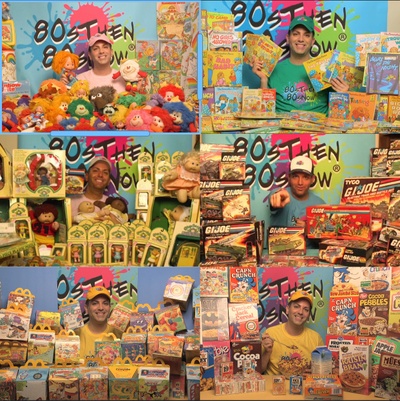 1- All Patrons that join the $25.00/Month Membership will receive ALL the perks of the 80s "LIKE TOTALLY" and "LIKE TOTALLY AWESOME" Packages and will also include:

YOU CALL THE SHOTS:
Each Month YOU Help Choose The 80s Content.  Here You'll Be in Direct Contact with JP and Will Decide On The Latest Toys, Shows and Commercials YOU Want to See Covered the Following Month.

About 80sThen80sNow
Hey Dudes!! 

My name is John-Paul Annunziato (JP) and I've been on a quest the last ten years of my life creating the Ultimate 1980's project, showcasing to the world over 40,000 items of 1980-1989 80s memorabilia ranging from Toys to Board Games, Video Games, Records, Movies, Electronics, Clothes, Magazines, Cereal, School Supplies, Fast Food Items and so much more.  (To Prove it, simply Visit my Website www.80sThen80sNow.com)

I took to social media nearly one year ago and in that time I'm blessed to say I've already been featured on numerous sites including NBC Universal, SyFy Wire, Yahoo, The NY Post and Hearst, not to mention countless live feeds, interviews and podcasts with everything from local news stations to Colleges.  My fan base, (Whom I call my 80s Family) continues to grow everyday with over 215K Instagram, 125K Twitter, 110K TikTok and 95K Followers, including Hundreds of 80's Celebrities. (What an Absolute Blessing!) ❤️🙏

The long term goal is to get my collection into a Museum or Exhibit somewhere in the NYC Tri-State area so people can enjoy this in person.  While I wait for this to happen, I continue to raise awareness for all things 80s through Photo and Video Posts, Live Trivia Feeds, Giveaways, Interviews, Networking and Collaborations with other Retro based Channels.  

Between my Social Medias and "Prep Work" I spend over hours every day Planning, Photographing, Recording and Uploading New Content.  It's a lot of work, Dare I say even more than when I was a Nursing Home Director for 7 Years.  What I do now is no longer a "Project" or "Job."  It's my "Calling."

This is where you, my Dear Patron come in.  By pledging just $5.00/month you help eliminate the one stressor that hovers over 80sThen80sNow.  With a basic goal of $750.00 each month in pledges, I'll be able to cover ALL my BASIC expenses including Storage, (This one costs a lot folks) Website, Giveways, Promos, Marketing and Travel.  

As my thanks to you for your support, you'll be added to my Monthly Fan Club and eligible for Exclusive 80's Giveaways, Contests and Prizes, including 80's Goodie Bags, Live Chats and old fashioned Letters in the Mail and Telephone Calls.  Your Name will be added to my website along with the other Patron Members and best of all, each month I'll be sending you Newsletters to update you on where we're at and where were next going.  You'll also have the opportunity to make requests and recommendations on what YOU want to see.  (In a way it's like I'm working for you now!). 😊

At the end of the day, this isn't about me.  It's about the 1980s and a time period where things were just a little easier and kinder and....more fun.  Help me continue that fun!  

This Goal Allows me to pay all Basic expenses plus Expand my Collection into newer separate categories of content for my Website and Social Media.  Increase Marketing, Advertising and volume of Giveaways.  

1 of 2
By becoming a patron, you'll instantly unlock access to 8 exclusive posts
By becoming a patron, you'll instantly unlock access to 8 exclusive posts
Recent posts by 80sThen80sNow
How it works
Get started in 2 minutes