88 Cups of Tea
is creating a podcast and an online platform
Select a membership level
Chrysanthemum Tea
EXCLUSIVE MEMBERSHIP-ONLY VOTING/POLLS. Your decisions directly shape 88 Cups of Tea!
DANCE ALONG WITH 88 CUPS OF TEA! Boost your mood with access to 88 Cups of Tea's Spotify playlist to brighten up your day with our curated playlist of 7+ hrs of catchy and uplifting tunes that represent our vibe and energy!
WHAT'S ON YOUR MIND? What topic(s) you would really love to hear discussed in our upcoming podcast episodes & articles?
EARLY ACCESS TO TICKETS FOR FUTURE LIVE EVENTS. 
Green Tea
TEA TIME WITH YIN 3x - 4x a month, join me & fellow Storytellers on Zoom in dedicating time and space to our work (for 2 hours at a time.) Our Storytellers work on a variety of work that's been on their to-do list, from manuscripts to TV scripts, and story ideas to short story submissions. We've even got Storytellers who will use this time to catch up on reading, organizing their creative/workspace, and more! These gatherings are a magical mix of an online co-working space and accountability check-ins. We post the upcoming schedule a month at a time, be sure to check back if you're able to join us for any of the TEA TIME WITH YIN gatherings!
EARLY ACCESS TO EXTENDED INTERVIEWS (EXTRA AUDIO CONTENT!) Get exclusive access to hear the full, unedited version of our interviews. Only those in this tier (and higher) get to hear all of the extra audio content before it's deleted during the final edit (usually that's an extra 15-45 min of convo.) Another perk: Listen to the full conversation up to weeks/months in advance!
Members at this tier will receive all previous tier rewards as well! 
Oolong Tea
TRAVEL WITH ME THROUGH HANDWRITTEN POSTCARDS! I usually head out of town at least once or twice a year. Whether it's a roadtrip or a flight somewhere, I'm going to snailmail you postcards from the road so you can have something tangible from my wanderings!  
WELCOME BOX FOR STORYTELLERS! Receive 88 Cups of Tea's member-exclusive storyteller themed welcome package for this tier and higher. Includes a curated selection of my favorite things and an 88 Cups of Tea merch! Must be current member of this tier for a minimum of 3 consecutive months to redeem your box. Once you've reached the 3-month mark, send us a private message and include your mailing address so we can send you the welcome box :)! (At this time, this is available for U.S. Storytellers only. For all international Patrons, let us know once you've reached the 3-month mark and we'll mail you 2 mystery books, and please include your mailing address!) 
JOIN IN ON A LIVE INTERVIEW! Every now and then, I'll host a livestream interview with a guest and only Patrons in this tier get access to join us live. More often than not, these conversations will remain exclusive to our Patrons only and will not be available to the public. 
25% DISCOUNT OFF ALL MERCH IN OUR SHOP! https://88cupsoftea.com/shop/ 
Members at this tier will receive all previous tier rewards as well! 
About 88 Cups of Tea
Dear Storyteller,

If you're new to 88 Cups of Tea, I'm so happy you found us and a warm welcome! If you've been following us for a long time, you are awesome-- I love having you in our community. I will always and forever be appreciative of each of you who've shared your love for 88 Cups of Tea with your friends, helping us welcome even more Storytellers into a warm and inclusive creative space so we can all reach our goals, together as a community.

We first launched as a podcast 5 years ago with modest and scrappy beginnings (check out the humble beginnings of our podcast episodes being recorded in my bathroom!) hosting deeply human conversations in joyful and relatable ways with brilliant and bright storytellers like Tomi Adeyemi, Victoria V.E. Schwab, Jacqueline Woodson, Sarah J. Maas, Nnedi Okorafor, Holly Black, Tamora Pierce, Sabaa Tahir, literary agents Holly Root,Suzie Townsend, Joanna Volpe, Thao Le, and countless more.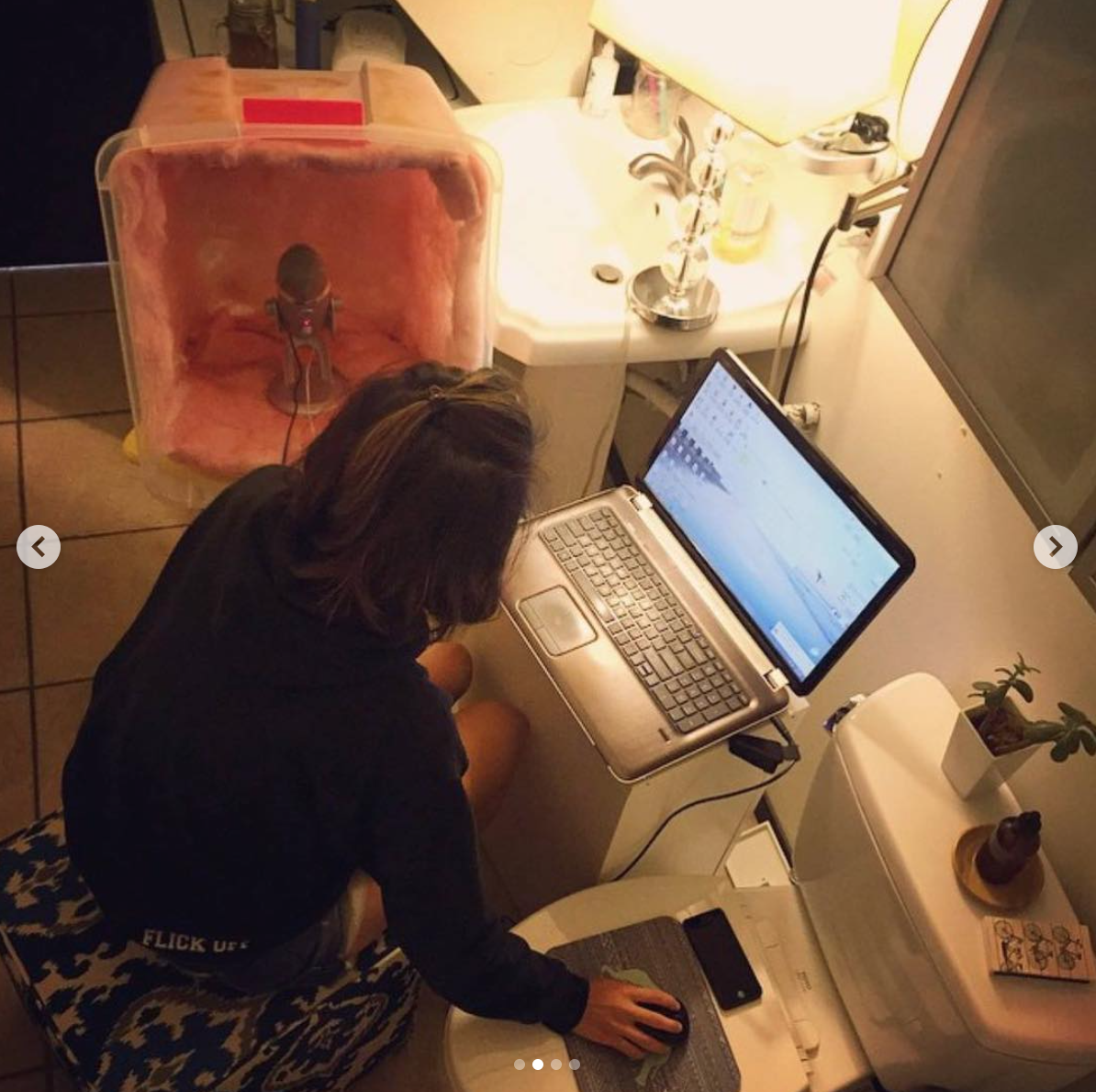 We've organically grown into an online platform featuring heartfelt essays and articles from authors about the ins and outs of the creative life. Over in our digital headquarters, we've also curated resources to help support you throughout your storytelling journey, and we've even created weekly newsletters designed to lift the spirit through the lens of 88 Cups of Tea.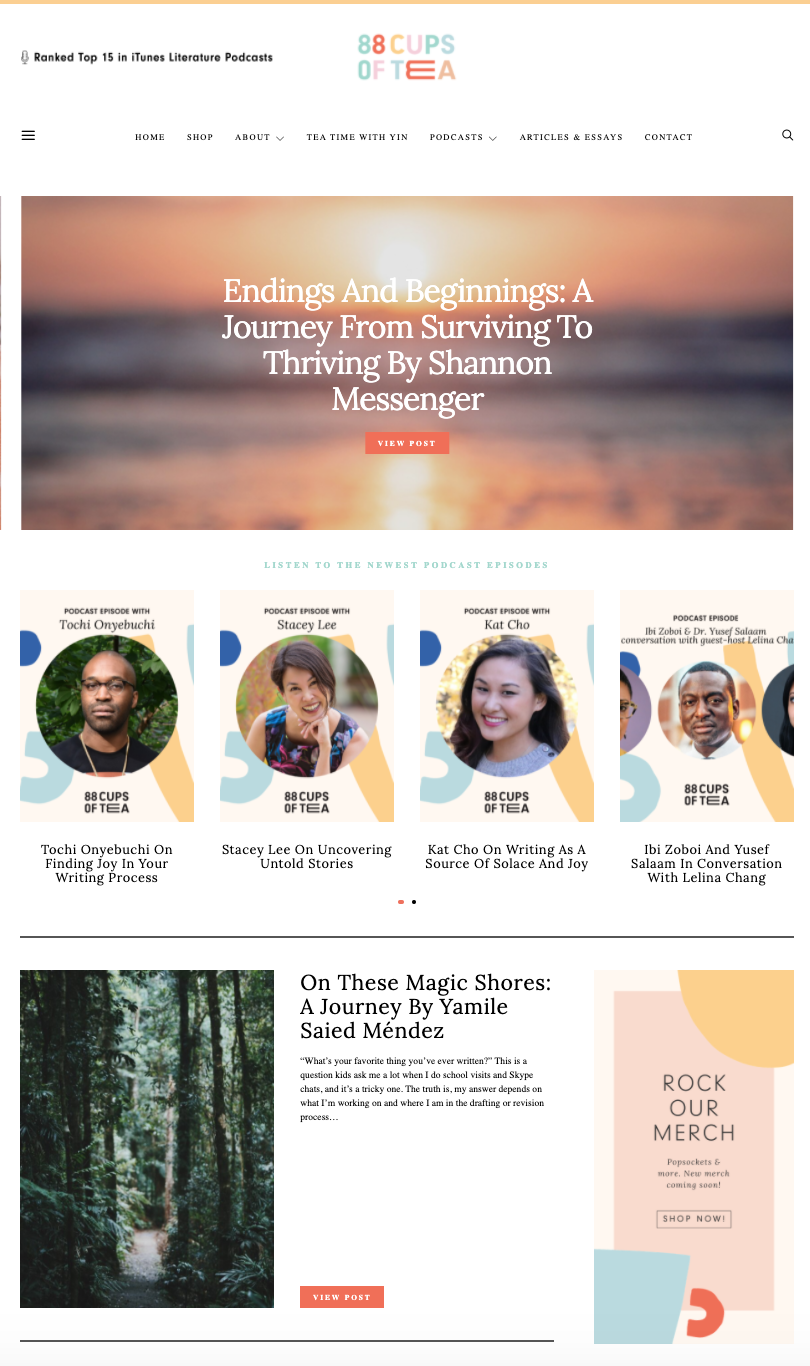 The quality time created within our community has been incredibly meaningful to me, like that time 88 Cups of Tea meetups were hosted across America as I made my cross-country roadtrip move from California to New York in the Spring of 2018. I'll always cherish the conversations we had over cups and cups of tea.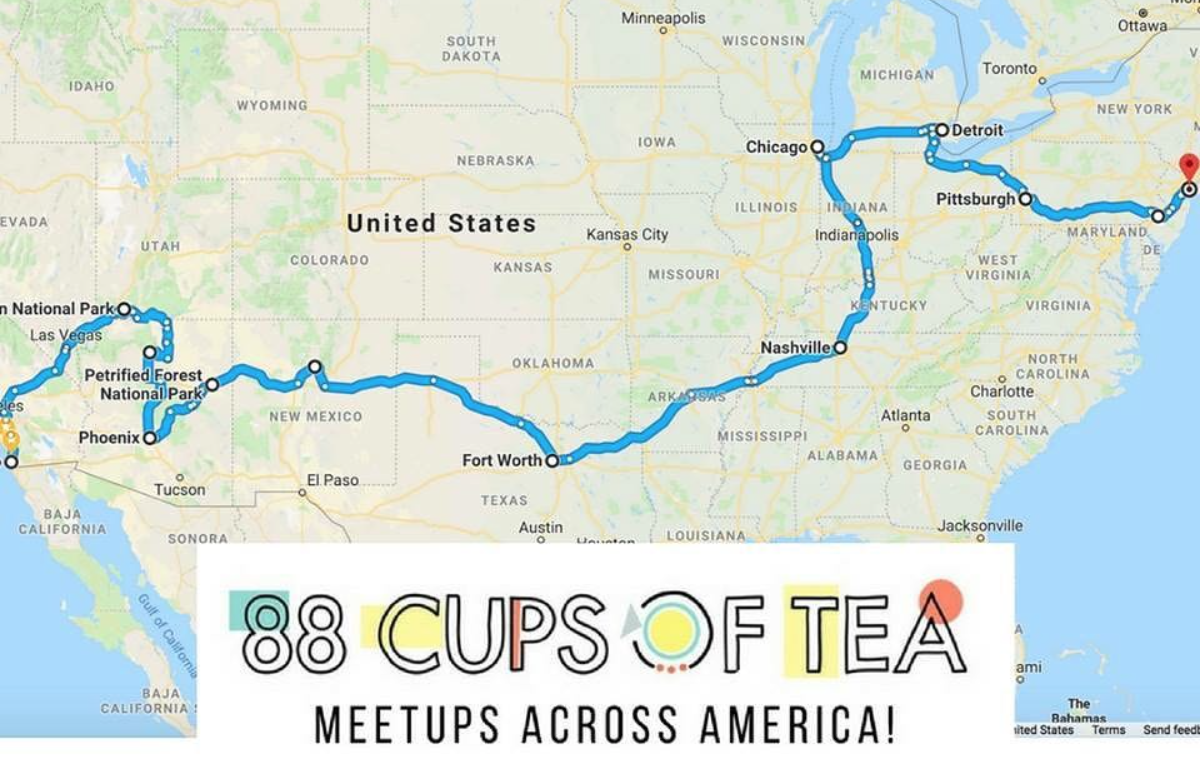 We continued to host meetups in both coasts, and even hosted an 88 Cups of Tea 3-year anniversary party in NYC!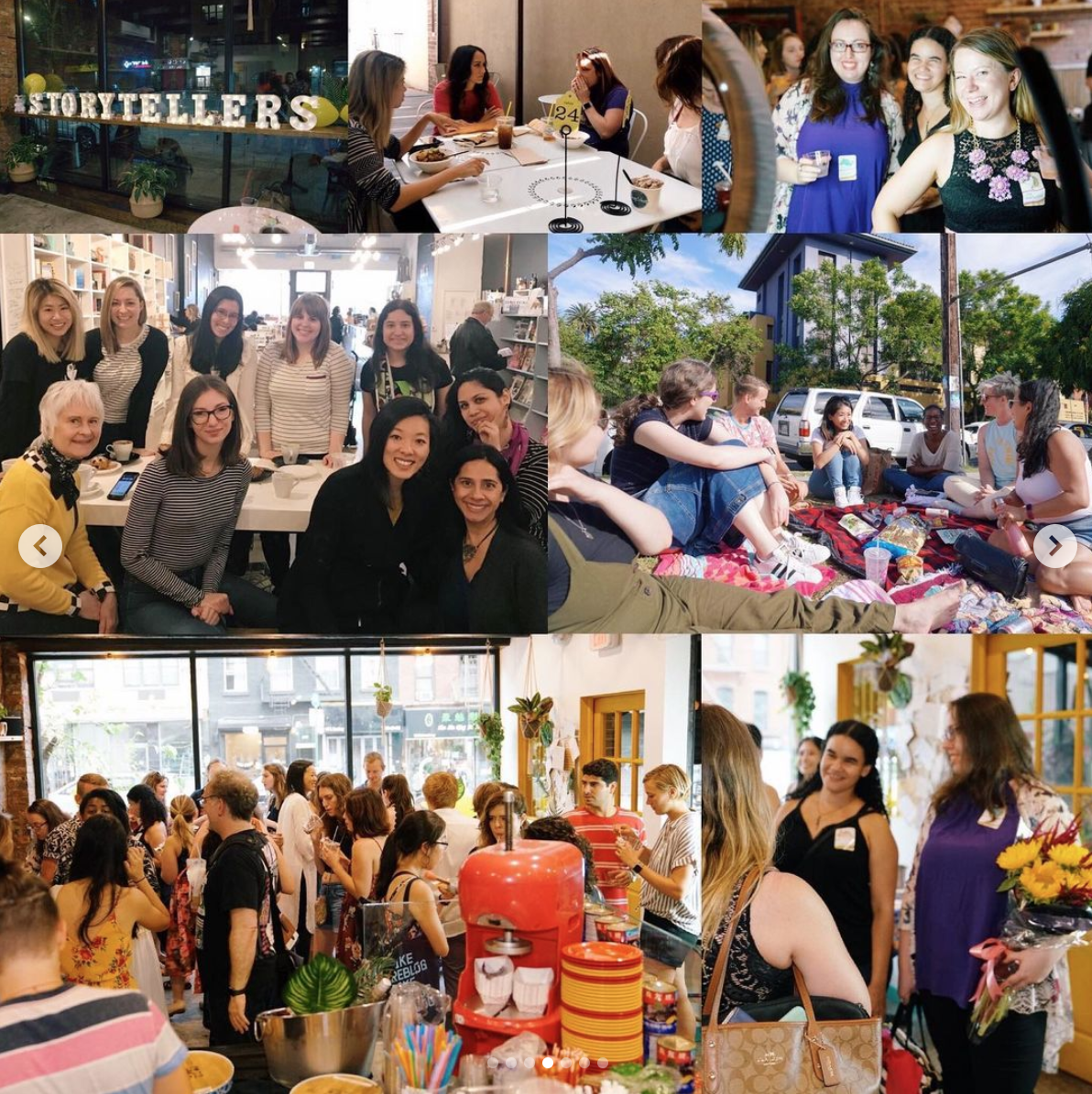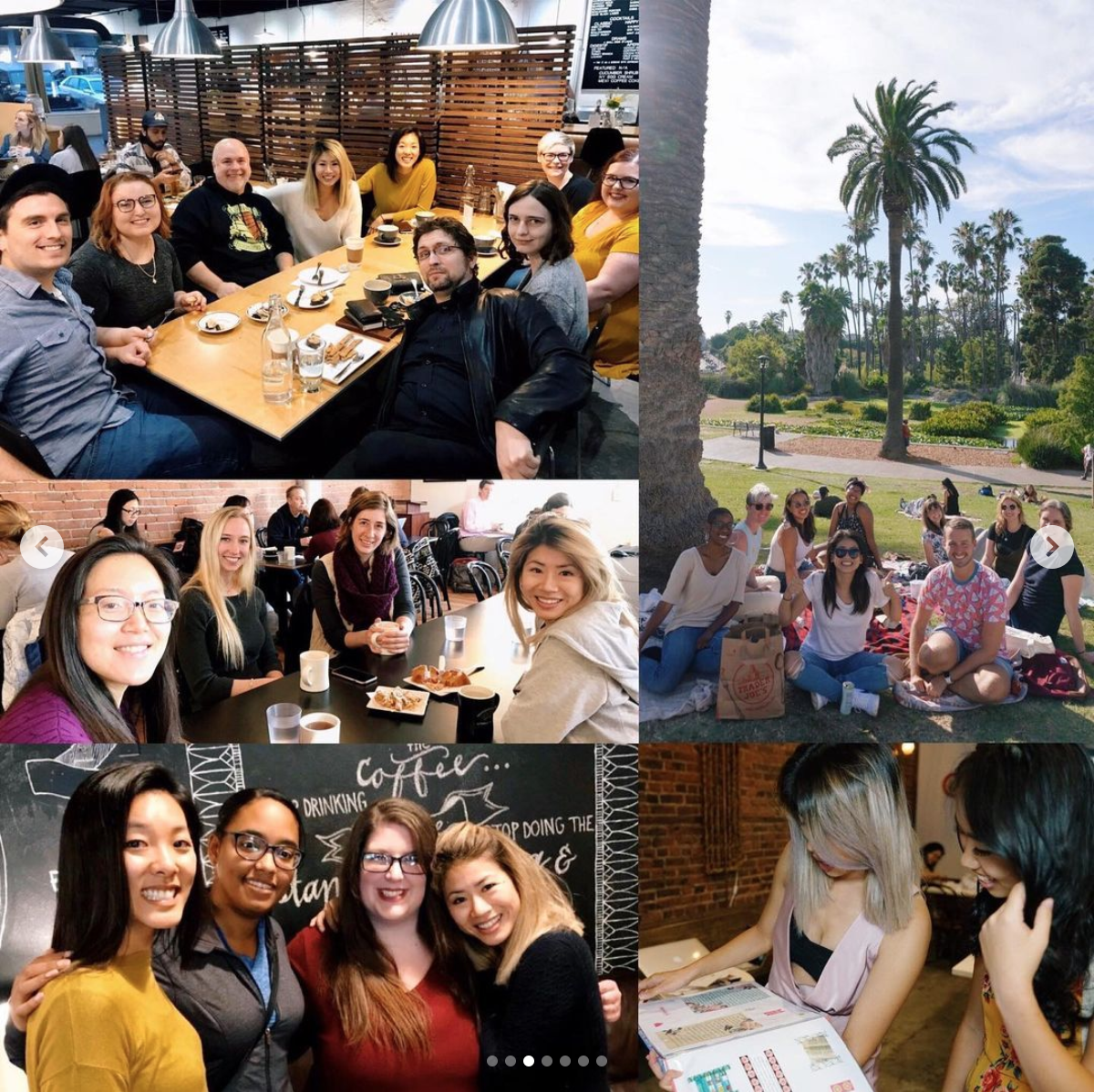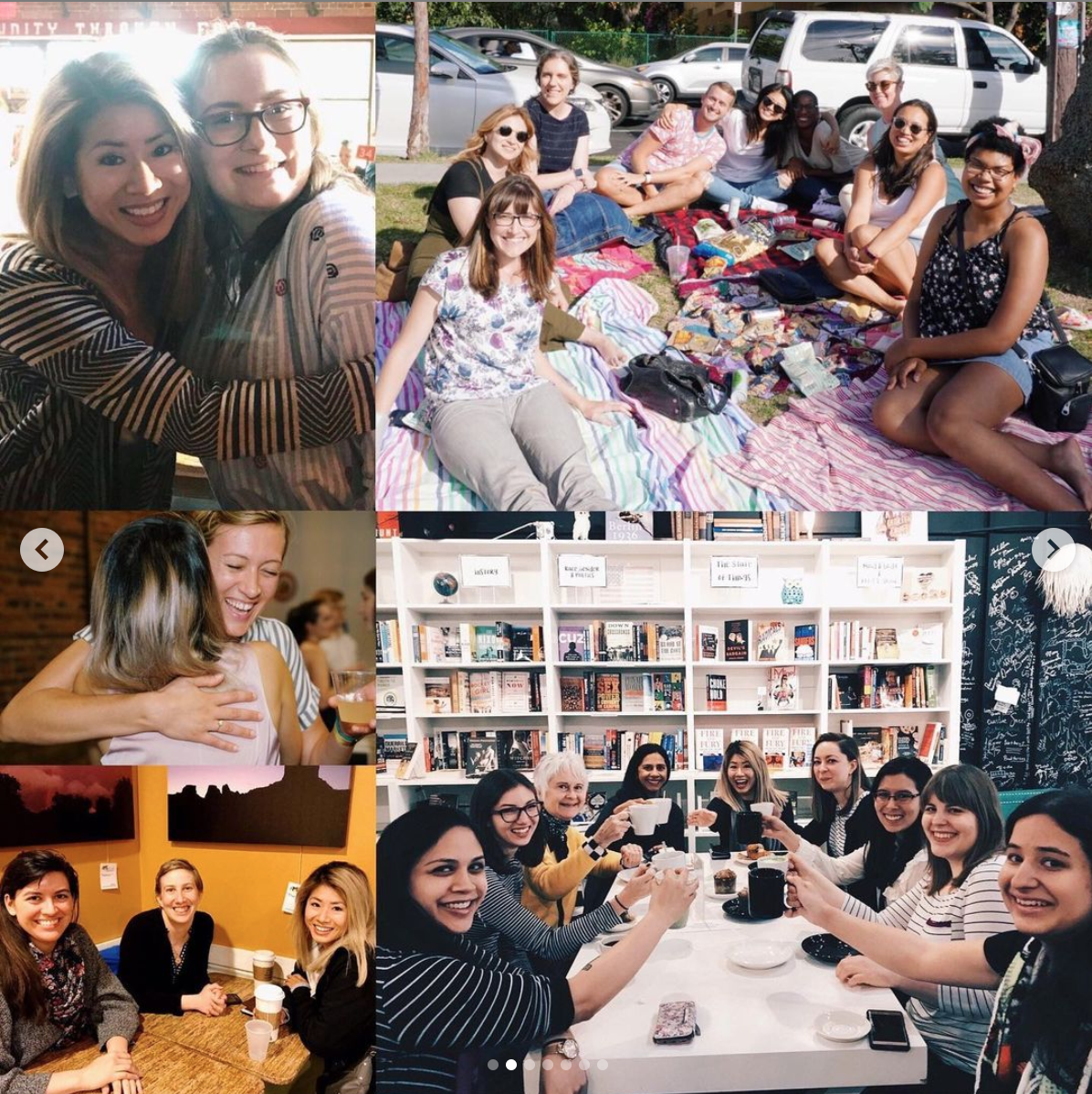 In 2020, the pandemic did not stop us in cultivating the inclusive and warm space we've become known for throughout the years, we hosted a Zoom party to celebrate our momentous 5-year anniversary and announced our plans to turn into a 501c3 non-profit organization to allow us the wings to spread and fulfill the ideas we've been sitting on for years. Throughout the unprecedented year of a worldwide crisis, we'd anchor our Storytellers by dedicating time and space each month to honor our creative work and it was of utmost importance to us to simultaneously provide an online space that felt like a warm hug to look forward to. And we continue to provide this space through 2021. 

Over the years, we've earned the reputation of adding more positivity and hope into people's lives, boosting the morale of our listeners and readers. We've become the go-to space for storytellers seeking camaraderie and inspiration. Because of you, our growing community has allowed us the platform to amplify the voices and stories of authors, literary agents, TV writers, filmmakers, and various storytellers from all walks of life to embolden you with your creative pursuits.

What you see today was started by just one flicker of a vision, a whole lot of love, and endless pots of oolong tea to fuel me through sleepless nights. I'm humbled to be just a small part of support in your creative journey along with my tiny and mighty team who help keep the many parts of 88 Cups of Tea up and running.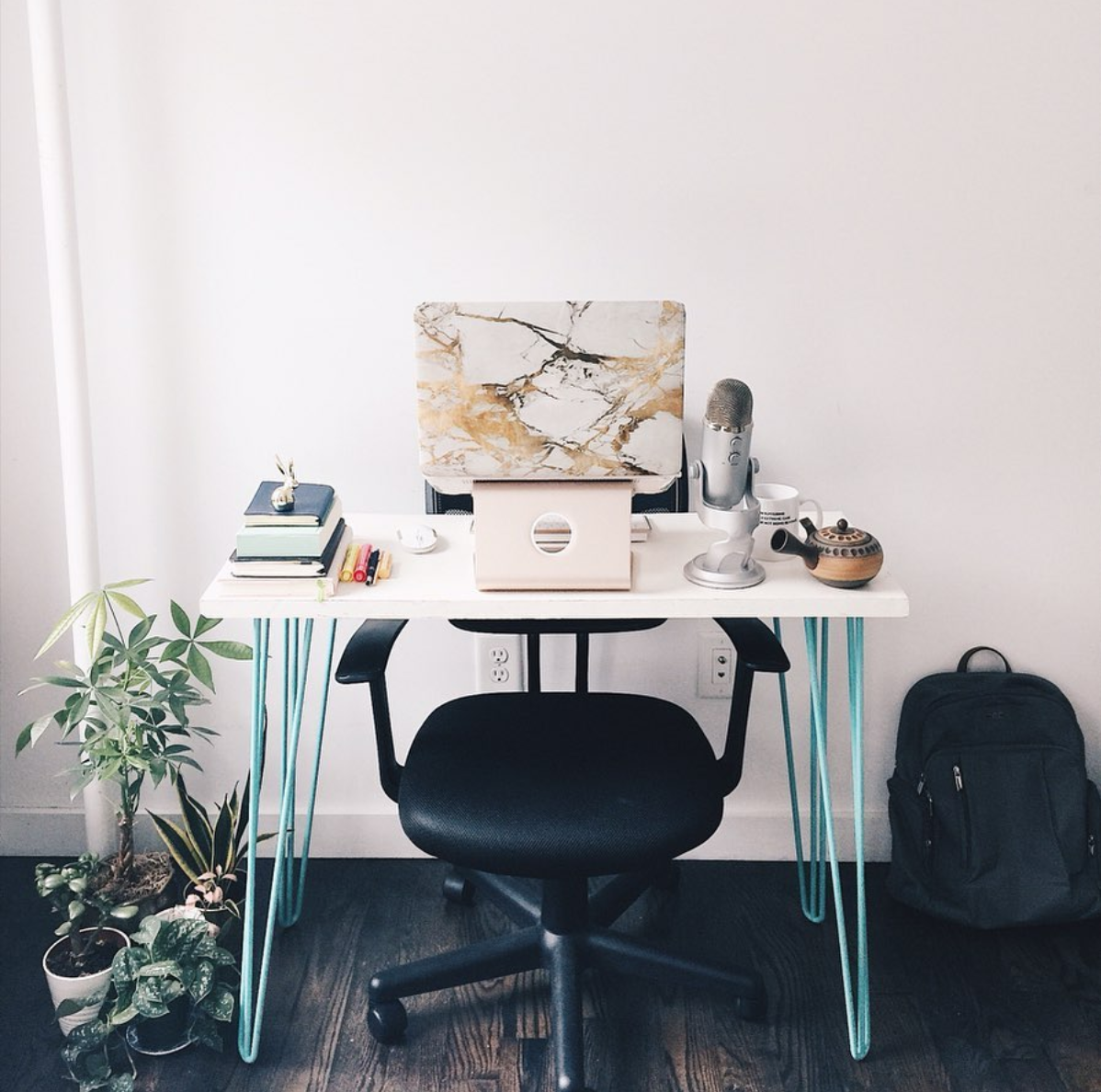 If you've ever wondered how to best support the content you love to immerse yourself with, signing up as a Patron is the most helpful way (BTW we lovingly call our Patrons Super Storytellers :D) You might even be here because you heard about Tea Time with Yin where I host productive Zoom gatherings 3x - 4x each month with the mission of carving out space for 88 Cups of Tea podcast listeners and essay readers to dedicate time towards anything that's been on their to-do list. Our Storytellers work on a variety of work from manuscripts to TV scripts, and revisions to short story submissions. We've even got Storytellers who will use this time to catch up on reading, organizing their creative/workspace, and more! These gatherings are a magical mix of an online co-working space and accountability check-ins. Upcoming Tea Time with Yin schedules are posted a month at a time, if you're able and would love to join us, we suggest signing up for our Green Tea tier to best support our efforts at 88 Cups of Tea. With Patreon, you're able to sign up for any month you'd like to participate and you also have the option to cancel at any month you're unable to. However, if for any reason the 'Green Tea' tier might be financially challenging for any reason, ALL Patrons are welcome and encouraged to join me and our wonderful 88 Cups of Tea family for our Tea Time with Yin gatherings at any tier level (I can promise you will meet the most supportive Humans!)   

Your monthly contribution is deeply appreciated in keeping this magic alive, and thank you for joining us in stoking that creative fire for all Storytellers. 

Much love and appreciation,

Yin
Founder & Creative Director
88 Cups of Tea


How does this work?

If you love the content here at 88 Cups of Tea and would love to contribute in exchange for fun perks, select the tier you'd like to be a part of every month. A friendly reminder, you can always edit or cancel your membership at ANY time. 


Check out 88 Cups of Tea at our 
online headquarters
, or on instagram, twitter, facebook!
WOAH. At this milestone, a professional audio editor is working their magic for each episode, on top of covering the minimal hours of our two other team members AND the small portion of 88 Cups of Tea related production costs. The main highlight here is that having an audio editor to professionally work on our 2 new episodes each month helps MASSIVELY to save hours and hours and hours and DAYS of editing for me so it'll help give me time to focus even more on sustaining and growing 88 Cups of Tea! I can't even begin to describe how tremendously helpful this is for me and the team. An AWESOME extra bonus is that we'll be able to release Early Access interviews faster! THANK YOU, thank you, THANK YOU in advance.

2 of 2
By becoming a patron, you'll instantly unlock access to 208 exclusive posts
By becoming a patron, you'll instantly unlock access to 208 exclusive posts
Recent posts by 88 Cups of Tea
How it works
Get started in 2 minutes