ADDA-The Adult Double Dutch Association
is creating A membership base network for adult double dutch street jumpers
Select a membership level
I'm a supporter
I love the sport and wish to support ADDA's efforts to keep it alive!
*Please note that most of your contributions will support our youth league, International Double Dutch League and their upcoming tournaments.  
Nov 27, 2019- Turkey Bowl- Brooklyn, NY
Dec 15- Toy Drive/Tournament (TBA) 
Feb 22- AfroJump
April- IDDL-Africa Launch
June- Tournament of Champs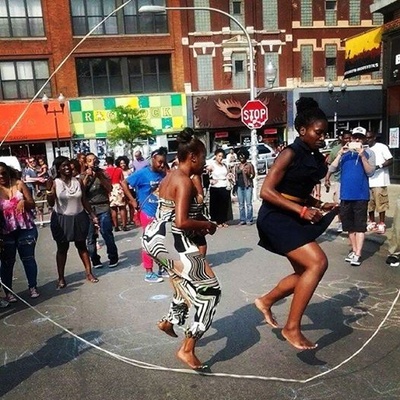 Bronze Ropers
You are an old skool street jumper who want to get with some friends a few times per week for exercise. You may be interested in learning some new moves or even hire one of our expert trainers
Your membership include:
Exclusive double dutch videos
discounted register fees for competitions
1 expert training per yr (minimum of 10 ADDA members)
Free rule book 
Free admission to attend 3 youth and or adult competitions at no additional cost 
Coach's Corner
This  tier is for new and seasoned coaches looking to strengthen their teams, learn new techniques, develop thier coaching skills, fundraising tips and more. 
Your benefits include:
Coach's training
Rule Book 
team set up
how-to videos
insurance 
coach's package
team promo
access to tv opportunities
assistance finding space
About ADDA-The Adult Double Dutch Association
But  don't forget, this network is all about health first, so grab your friends, organize your team and come join the fun!
Oh by way: Did you know jumping rope for 10 minutes can burn 200 calories? 
Just interested in jumping for exercise?
Become a member and take advantage of our new "Jump N2 Shape" classes and or learn some new moves to try on your own. 
Never learned how to jump?
Become a member to gain access to how-to videos or book our expert trainers to teach you how to jump (WE TRAVEL)
Already have a team?
 Become a member to participate in local and national street competitions! Once your'e a member click 
HERE
for teams in your area or list your new team
I'm not a jumper, but I want to join the network- 
A
nd we thank you. Your proceeds will go towards our youth teams and their upcoming tournaments/events. 
Recent posts by ADDA-The Adult Double Dutch Association