A Healthy Alternative
is creating Wellness videos
Select a membership level
Greatness In Servitude To Others
Limited (0 of 20 remaining)
You will receive:
-Early access information on what's up and coming. 
-MP3 Version of all my videos, simply search the tag (mp3 reward) in the post's, for the download link. 
It means a lot that you would pledge whether it's for the simple fact that you believe in what I'm doing or to get the awesome rewards lol!! I feed off of your positive energy and I use it to fuel me when things are tough.  Thank you!
Exclusive Content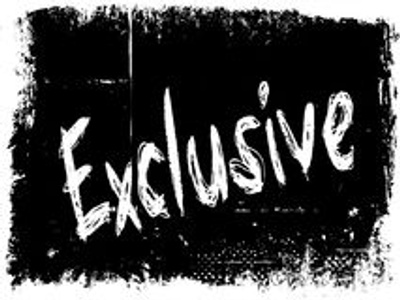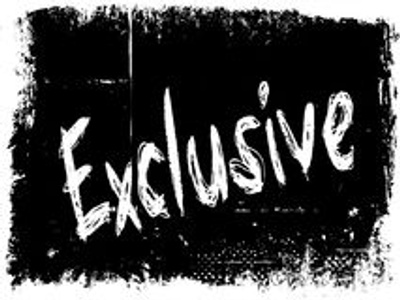 I've decided to do something special! Once you join this tier, you will have access to all sorts of exclusive content
not yet
mentioned anywhere else, like member interviews, secret tips, as well as early announcements for events, products and more. Get plugged in! 
*Includes rewards from all lower tiers.
Early Release!
-This tier allows you early access to highly anticipated video releases. You will be able to view the entire video at least two days prior to release.
-Also includes First Look videos!

*Includes rewards from all lower tiers.
About A Healthy Alternative

About Me: 
My name's Chris James
and yes I used to wear rompers HAHA!! I'm just your average friendly neighborhood electrician turned health guru. This all started a few years ago, I had issues I'd been dealing with for over a decade, and I was sick of it. I was tired of feeling uncomfortable in my own skin. I was so conscious of my body, I would suck in my stomach as a reflex. It was time for a major change. As i started learning about healing, I realized that the world we live in is full of disease, and people were dying for no good reason other than, lack of knowledge. I decided to create a platform that was focused on collecting information from a multitude of resources, sifting through all of the misleading information, and presenting you all with information that
ACTUALLY WORKS
!!
  Now fast forward 2 yrs, I have helped hundreds if not thousands of people lose weight, throw away their medications, and feel better about themselves now, than they had felt in years. We have seen healing in the area of fertility issues, diabetes, obesity, regulatory systems and much more.I encourage you all to keep an open mind, because what I have learned is that the mass majority of what we've been taught throughout our life, even outside of health, is a half-truth or whole lie, and I'm determined to shed light on the truth.


How Did I Learn The Truth About Healing:
At the end of 2015 I was laid off my full-time job, and because I had so much time on my hands, I was able to dedicate my time to research and experimentation. I spent tens of hours each week reading, watching documentaries, experimenting, and eventually I came out on the other side of a rabbit hole. Since then I have returned to full-time work and haven't had nearly as much time for research, but I'm going to change that.
What You're Paying For: 
Rewards! I have several reward tiers that will give you access to exclusive content and I will be updating the rewards in the future, based on your feedback. Patreon has allowed me to monetize the research I have done, so that soon I can quit my full-time job and in turn give you all a much richer experience across all platforms. There are still many issues I want to be able to teach others how to heal, including balding, cavities and eyesight, just to name a few. I will be dedicating my time to these efforts. I actually do experiments, but there's equipment I've been needing to purchase such as microscopes, a better computer, and software. I will have the ability to travel and learn new things from other healers who don't utilize online platforms and bring that information directly to you all. I will also be able to dedicate more time to designing programs that will help you all get the results you are looking for much more quickly and effectively.

Join me on this journey of discovery as we uncover the hidden truths about health, wellness and human physiology. Welcome to A Healthy Alternative.
Note: Patreon is a monthly recurring donation program. If you would like to make a one-time method donation to me, you may do so by following this link: 
https://ahealthyalternative.org/donate/
$161.57 of $250
per month
There are many things I would like to accomplish and right now my biggest hindrance is time. Each goal I set will be a stepping stone helping me get closer to the point when I can tell my boss "bye-bye" for good! With that newfound freedom I will be able to help more people than ever, by being able to focus more energy on the community we have established. Let's do this!
2 of 5
By becoming a patron, you'll instantly unlock access to 117 exclusive posts
By becoming a patron, you'll instantly unlock access to 117 exclusive posts
Recent posts by A Healthy Alternative
How it works
Get started in 2 minutes