AK's Journalism And Research
is creating Fearless and Deeper Investigation Making Journalism Great Again
Select a membership level
I Don't Have Much But Support Your Work
Thank you very much! It all adds up and it definitely makes a difference. Your support is paramount. This generosity allows me to continue my work and our journey to the truth.
Perks include:
Patron-only polls
Private community Discord access
Vote on future article topics
Help Delay Death Of Independent Thinking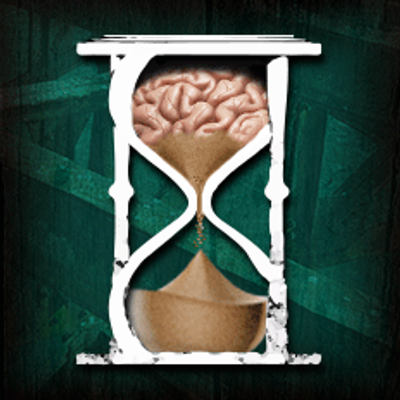 Thank you so much for donating to me and supporting my work.
Self Explanatory
Patron-only polls
Private community Discord access
Vote on future article topics
Thought Criminal
Join me in becoming an official thought criminal! You've woken up and differentiated yourself from the sheep. Now you need a journalist who is on your level. I'll be keeping you well informed on a variety of exciting topics. I don't need to tell you ignorance most certainly is not strength! Thank you so much for this donation!
AK's Ministry of Truth includes:
Patron-only polls
Private community Discord access
Vote on future article topics
About
Welcome to my Patreon page. Glad you dropped by!
Become A Part Of Something Great!
Uncovering the truth is my passion! I love unfiltered journalism! I have a thirst for knowledge like no other and an excellent memory for past events. Want to know why something is happening? I am able to connect the dots to give you the full background on a story. I'm not afraid to cover controversial or 'fringe' topics either!
I don't support left or right politics; I just give you information! I'm always up-to-date with current events. Sometimes I release stories before other outlets because I have a number of sources leaking insider information to me.
I Write For You!
I recently started writing on a myriad of topics, at the amazing online news site,
Activist Post
!
You can also find my articles at
Natural
Blaze
, the home of natural health, food freedom, organic living, alternative medicine and wellness.
You'll find me spreading truth regularly on
Twitter
and
Steemit
so make sure to follow me there to keep up with my latest work.
I have written thousands of articles for
We Are Change 
on various topics across the spectrum that are always informative, well-rounded pieces.
New To Cryptocurrency?
I'm now a director at
Coinivore
! Coinivore is a hub for digital asset research, analysis and news to give you an edge in cryptocurrency markets. Get on over to Coinivore
today
and subscribe to receive the free daily newsletter!
I recently launched a cryptocurrency
podcast
where I give you all the latest news and interview key figures in the crypto community.
Advocate Of Transparency
Free all the information! I have dumped thousands of files online over the years from several sources including documents on 9/11, the CIA drug trade, patents, the Hollywood pedophile exposure film "An Open Secret" and elite pedophile compilations.
Trustworthy
I always respect my sources through confidentiality and wipe any identifiable information from the files they send my way. I hope to dump thousands more in the years to come!
My Articles Will Always Be Free
This goes without saying but it would mean the world if you would support me. Every dollar counts! Even if you just want to buy me a $1 coffee, I appreciate any and all donations! If you love my work and tweets, please consider donating! :)
I have plenty of exciting projects planned for the year 2017 but I need your help to focus my energy solely on them! It's my dream to be able to make a living from doing what I love; independent, nonpartisan journalism! It's a privilege and I couldn't be more grateful.
Thank you for taking an interest in my work. I won't disappoint! The real question is, can you handle the truth? ;)
At $500 a month i'll begin doing audio interviews with people again and will pledge to interview at least one patron a month. Additionally, I will setup a discord chat where all my patrons can talk and hangout with me.
1 of 2
Recent posts by AK's Journalism And Research