I'm A.R.Yngve.
I write short fiction and novels (in English and Swedish). I once wrote
a radio series that was broadcast
(in Norway). My short fiction has been published in several countries (including
China, three times
).
I've created
artwork for book covers
and
book illustrations
, and will continue to do so.
I publish some of my stories on
Wattpad
and much of my fiction on
Amazon
.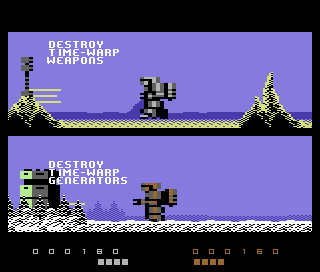 I'm also known as Alf Yngve
, creator of
countless "retro" C64 games
.
Why do I do all this?
Because
I love to create
.
More than anything I want to continue this work of love, and put even more effort into doing my very best, but I need sponsors. (There's a family to feed, rent to be paid... the same old story.) That's why I'm now joining Patreon.
If you have played my games, or read my stories, or seen my art, and you want more,
consider becoming a sponsor.Your support would mean a lot to me
, and not just in terms of money. It's a way to show your appreciation of the work itself.
But before you decide, check out some of my stuff.
-A.R.Y.
My author channel on YouTube:
https://youtu.be/YnjAk2ND02o
My game creator channel on YouTube:
https://www.youtube.com/user/SEUCKgames
LINKS:
C64 games
Fiction
DARC AGES (ongoing illustrated book series)

A.R.Yngve on Wattpad