A RIGHT TO KNOW® with Sherry Beall
is creating Informational Videos
Select a membership level
THANK YOU
 I just want to support Sherry Beall in her gallant efforts hosting, producing, & growing her show A Right To Know®! - Sherry will read all show suggetion topics & guests from Patrons. She can not guarantee to book them, but will reveiw all your suggestions!
$3.00 / EXCLUSIVE ACCESS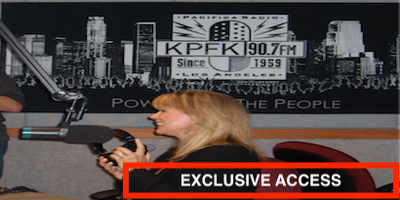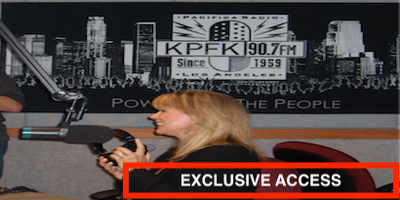 •
Access to our Exclusive Patron Only Feed
• Supporting Sherry Beall in her gallant efforts hosting, producing, & growing her show A Right To Know®!
• Plus all previous rewards
$7.00 / EXCLUSIVE ACCESS / SUPPORT +
 •
Access to our Exclusive Patron Only Feed
 • Finding out in advance, who our upcoming show guest will be.  
 • Plus all previous rewards
About A RIGHT TO KNOW® with Sherry Beall
Since childhood I have annoyed people with my unrelenting curiosity, but only because I wanted the TRUTH!  I'm inviting you to help me deliver, to you, the truth by becoming a Patron.....Because you have - A Right To Know®!

Thank you for taking the time to visit my page and see what important things, not covered in the mainstream, that I've been covering.  I invite your participation to become a Patron and help amplify the voice of TRUTH on critical matters that affect our health & well-being, and that of our planet, via A Right To Know®.

For nearly a decade, I've hosted & produced A Right to Know® and Healthy Planet, Healthy Me! at Free Speech/Pacifica Radio on the FM dial offering LIVE weekly broadcasts. This has been my mission, passion, and frankly I feel my responsibility. Well my friends and patrons, more than ever, with the current censorship attack being waged on Free Speech, it's time for me to "get back in the ring" and "pump up the volume" with A Right to Know®!

A Right to Know® continues to create broadcasts bringing forth critical, cutting-edge and timely REAL News to We The People in an effort to take back our sovereignty and our earth from those who've hijacked and decimated both for way too long! We explore who's responsible for the "hijacking", and what has been their MO (modus operandi). We also cover what some amazing people have been doing to turn things around, and most importantly what we can do, to take back our freedoms and heal our planet, especially for our children and generations that follow us.

Well, I believe Shakespeare hit the nail on the head when he wrote…"Me thinks she doth protest too much!" As many are aware, there has been a coordinated censorship attack waged against the entire independent media by Google, YouTube, & Facebook. Obviously REAL NEWS that empowers We The People is indeed getting out, and now even our "independent media" has been infiltrated and those journalist reporting the REAL NEWS are being targeted and stripped not only of their You Tube ad revenues, but their right to free speech. I'm delighted to say this is where Patreon comes in…

It appears obvious to me, that after eons of information suppression…that we're on the cusp of world-changing events and humanity-saving secrets being brought forth to We The People! I feel that those who've been controlling the output of propaganda mainly in the mainstream media, are really ramping up their censorship in fear that we'll awaken to their tricks and no longer be under their enslavement…Which makes us all quadruple curious as to what they're trying to hide from the masses and why!? I'm curious as hell…aren't you!? This is where A Right to Know® comes in.

Right now is a critical time for wo-mankind to broadcast REAL NEWS! We've been bombarded and lied to with FAKE NEWS and false histories by the well-oiled mainstream propaganda machine run by the corporations and one-per-centers controlling it. It's time to tune out and unplug from their lies and manipulation, and shift our time, focus, and energy tuning into shows like A Right to Know®, supporting REAL NEWS and placing humanity and Mother Earth first and foremost.

On A Right to Know® I interview those in-the-know, whistleblowers, truthers, experts, & real people who understand the absolute necessity and timeliness of sharing this information, restoring our sovereignty, and healing our planet starting this very moment…So keep it tuned and thank you so much for your support and becoming a patron in this grand cause, I could not do it without you. And remember…

You have A Right to Know®!


This first goal will allow me to research, record, edit, post, & announce 2 interviews per month.

I've produced and hosted hundreds of hours of content from interviews with amazing guests on A Right To Know® for over a decade, with no funding whatsoever! I covered topics not touched in the mainstream media and held out from engaging corporate sponsors and advertisers in order to bring forth uncompromised TRUTHS to my listeners on Pacifica radio on the FM dial. After having nearly 2 years of down time to focus on feeding my family (and doing TONS of research)….I have discovered PATREON!! Only with your support can I now continue my passion, my mission, and frankly what I feel is my responsibility in helping support humanity and our planet away from the road to destruction....Veering us down the road to a happy, healthy, harmonious, sustainable future and existence!

1 of 5
Become a patron to
Unlock 14 exclusive posts
Connect via private message
Recent posts by A RIGHT TO KNOW® with Sherry Beall
How it works
Get started in 2 minutes