ASLPro3D
is creating EROTIC VISUAL NOVELS for ADULTS 18+!
Select a membership level
The Curious
Access to public content
Keep up to date on current Public Release/Update
Access to our Discord Server to talk about the game and with other Patrons.
Current Release/Update on the Last Day of the month (30th-31st)
The Voyeur
Patron-only polls
Submission in ASLPro3D's Quarterly Contest when goal is reached
Current Release/Update 4th week of the month (22nd–31st)
Access to Android Version of "Adventures of a Changed Boy"
Access to our Discord Server to talk about the game and with other Patrons.
Plus, all previous rewards
The Flasher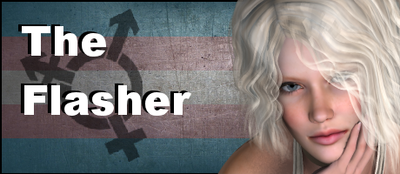 Current Release/Update 3rd week of the month (15th–21st)
Access to the Monthly Wicked Choices Walkthrough
Access to our Discord Server to talk about the game and with other Patrons.
Access to Patreon-only content
Will have Patreon Name in the Forums/Computer that William/Billy Visits 
Plus, all previous rewards
About
With over 20 years of experience entertaining people in the comic book, novel and 3D Industries with their stories and artwork,
ASLPro3D
has expanded from being just a husband and wife team, to now include other talented individuals to maximize productivity and entertainment!
Our goal is to involve and provide gamers with high quality, complex, in-depth and erotically charged stories that have far reaching implications and a lasting experience that will entertain our players on multiple levels and have them interacting in a world of their own creation by the choices they make.
After much Patron feedback, our
NEW
and
SECOND
game is being redone and renamed into: "
Wicked Choices: Agents of Karma
" and will now be a
DIRECT SEQUEL
to our successfully REMASTERED game "Wicked Choices: Book One" and carries over the choices that players had made in our first game or can be a fresh start for new players after answering a brief questionnaire.
Our Current Team Includes:
Epadder
: Ren'Py Lead Game & Music Engineer and Programmer.
Sierra3
: Editor and Sound Engineer.
Jack
: Writer, Artist, Animator and Concept Designer.
"The Wife"
: Storyline Consultant
Directly following the events that took place and the changes made to the 'Tapestry of Time' by the Antichrist in the
REMASTERED
Version of "
Wicked Choices: Book One
" and the resulting ripples of changes to an altered world,
YOU
the
PLAYER
will be playing as
YOURSELF
to try and repair the damage that has been done!
During the
PROLOGUE
to "
Wicked Choices: Agents of Karma
", you will discover that because of the changes made to the 'Tapestry of Time' there are now other growing threats, organizations and concerns that will threaten the Antichrist and the world we know… and
YOU
now have the
POWER
to change it if you want!
Armed with the
KNOWLEDGE
and
POWER
given to
YOU
by the Goddess Karma,
YOU
will be given the ability to
FOLLOW ALONG
and
ALTER
the lives of
ONE
of three characters per day!!
Use
THEM
to try and repair the 'Tapestry of Time', to REWARD/PUNISH them, to
INVESTIGATE
and
FIGHT
and to try to put an end to the threats against the Antichrist and to our world!
For a more detailed explanation of what you can expect in the game, please download and read our FAQ: HERE
EMIKO (Emi) FUWA

Raised to be one of the fabled kunoichi, Emiko is brought to the United States, as an exchange student, to secretly act as a guardian and protector to the niece and nephew of the Antichrist at the college that they all attend.
However, Emiko will quickly find herself and those she's been charged to protect, involved in TWO massive conspiracy plots…
…one, looking to use William and Claire to control the Antichrist, while the other seeks to destroy the Antichrist and use that power for themselves!
Claire Crawford-Davies
Life since her father had died had always been a struggle and a fight to survive for Claire, but with her mother and brother out of the way, that daily fight and struggle will change to being a new one for her.
Now she must struggle to find out who she wants to be without the pressure of other and fight to protect the only person who fought to protect her… her uncle, the Antichrist.
Finding herself the target of those who want to use her to get to her uncle, Claire must now fight a different kind of fight… one to change herself and one to protect those she loves and cares about… will she succeed??
William (or Billie) Crawford-Davies
Changed by the power of the Antichrist, and based on your choices in the first game, William will either start out as a '
Sissy
', a '
Futanari
' or having fully transformed into a '
Woman
' (
default choice
).
As if trying to get used to the changes done to him and looking for a way to return to normal wasn't enough, touched by the power that has changed him, William quickly finds himself the target of those want to use him as a means to get control of his uncle, the Antichrist… or to kill him!
Will he fight and aid them? Or, will he fight against them? Will he find a way to return to normal? Or… will he learn to accept and enjoy this new body of his?
Doing a serial story, as big as the one that we've already started telling, brings with it all manners of complications when done in the formats that we are used to.


Doing it as a novel, means a year before any revenue from it is witnessed and, while there are readers of erotic novels, the reach to get the book in their hands is quite costly for marketing and advertising.

Doing it in as a comic book, requires the cost of an inker, colorist and artist, as well as, printing costs, marketing and being relegated to porn alley or deeply hidden in the artist alley at a comic convention.

Doing it as a 3D Online comic book is possible and viable, but, truly wouldn't be the interactive experience that we'd like for our readers and players… we want them to have a choice of what happens in the story… particularly when those choices include corruption and humiliation for the main characters.

Patreon (and as a game) offers us the ability to deliver these abilities to a larger audience base, without additional costs to us and do so in a timely, monthly manner without a lot of 3rd party individuals taking a cut and awards us the time, income and ability to grow our staff to a size that we desire to make more products available.


As a Patron, not only will you have choices in our game that you'll play, you can help us decide the tide and flow of the story and, in some cases, even help us to shape it to your taste [within reason]; providing you with the sort of experience that you are looking for out of a title that you are personally invested in.
Additionally, with your support, you will help us become better at providing you with a product that functions the way that you'd want it to… with your donation and subscription, we can hire a more experienced and talented individuals to help us to expand our tiny game studio so we can
We'd like to hire more people that will be able to add more features, art and locations that will also carry over to each Release or game that you'll be playing and help our games to stand out from the other games that are currently out there.
In short, your subscription will make
YOUR
experience
BETTER
and provide us with the income and support we need to provide you with game titles that you will look forward to playing and experiencing!
So, what are you waiting for? Try out our first game and join us today to make this new game one that you will
LOVE
to play!
Thank you!
Remaster of "Wicked Choices: Book One" - Now Available

Remaster of "Wicked Choices: Agents of Karma" - Coming Soon!



Due to Patreon's Terms of Service regarding Adult Games, we are UNABLE to share a demo of our game anymore... but the FULL VERSION of the Remastered "Wicked Choices: Book One" is available to $1 patrons behind the Patreon Paywall under "Current Releases"
$1,164 of $2,000
per month
MORE CONTENT

If ASLPro3D can reach this goal, it will provide us with additional assets and ability to produce more storyline events in the game. Extra content and storyline are good, right?


1 of 5
By becoming a patron, you'll instantly unlock access to 56 exclusive posts
By becoming a patron, you'll instantly unlock access to 56 exclusive posts