Action Fiction
is creating role-playing games: Anomaly, Toys Are We, and Monsters of Murka!
Select a membership level
Cult Follower
You're now following along with the Action Fiction Cult! Cult Followers gain the following benefits:
Patron-only Discord channels
Patron-only Discord role (with GOLD COLOR!)
Work-in-progress art previews
Includes Discord benefits
Cult Member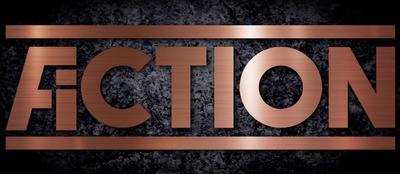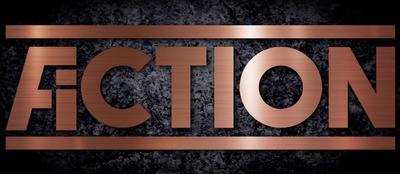 You've now officially joined the Action Fiction cult! As a fully-fledged member of the cult, you receive the following benefits:
All previous tier rewards
Early finished art previews
Patron-only Voice Channel in the Discord
Periodic closed-door Livestreams
Includes Discord benefits
Cult Leader
You've risen (see: bought your way) through the ranks, and are now a Cult Leader! Cult Leaders gain the following benefits:
All previous tier rewards
Private Q&A sessions with Action Fiction team
Vote on upcoming content for Anomaly and Monsters of Murka
Includes Discord benefits
About Action Fiction
What is Action Fiction?
If you ask 
Wikipedia
,
action fiction
is a form of genre fiction whose subject matter is characterized by emphasis on exciting and suspenseful scenarios. If you ask us,
action fiction
is what we do every time we sit down to play tabletop role-playing games with our friends. We tell exciting stories together, we fight off the big bad evil thing, we collect all the treasure and loot, and we save the day. 
That's why, in 2019, during the development of
Monsters of Murka
, we decided to name ourselves after what we were already doing: and thus, 
Action Fiction
was born.
What does Action Fiction do?
Our goal is to create games, settings, items, creatures, and entire worlds which bring our flavor of fun to your game table, and to do it in a way that's respectful, inclusive, clever, and imaginative. We love to tell stories with our publications, and we make games for the kind of gamer who loves a tall tale and a good laugh.
In 2020, we published
Monsters of Murka
, a high-fantasy parody of the United States, playable as a fifth edition campaign setting. This setting was funded on
Kickstarter
in 2019 thanks to 229 amazing backers, who helped us to raise
over $16,000!
Now, with this Patreon, we're announcing our development of two more games:
Anomaly
and
Toys Are We.
What is Anomaly?
Anomaly
is a tactical, D12-based RPG created by 
Adelaide Gardner
and
Jaron R. M. Johnson
. Think 
Men in Black
meets
SCP Foundation
.
This game has a dark retro-futurism art style, and features a game master and a number of players. The players control secret agents working for an organization known as DODECA. These agents are sent on missions to capture or otherwise subdue "anomalies"—otherworldly creatures wreaking havoc on humanity.
This game has a focus on the gear that agents bring with them. Each "mission" has specific circumstances, like exploring cave systems or navigating through an underwater ruin, which necessitate the use of specific equipment. At the beginning of each mission, players choose what equipment to take with them, which makes gameplay very teamwork-oriented and communication-heavy, encouraging players to work together to ensure they have everything they need to ensure their survival.
Each mission is played in a single session, typically in 2-3 hours, similar to other popular tabletop role-playing games you may be familiar with. Missions are published in groups of 3, typically as a trilogy revolving around one particular story line. Players will create their agent, and then use this agent throughout each mission they play, leveling up and gaining new abilities as they go.
What is Toys Are We?
Toys Are We
is a box RPG created by 
Brad S. V. Roberts
and
Jaron R. M. Johnson
, featuring cute, cuddly toys facing off against eldritch abominations in the form of nightmare monsters. 
Toys 
was designed with simplicity in mind, and is ideal for people who are completely unfamiliar with tabletop role-playing games. It can be picked up and played very quickly, which makes it ideal for families with children or people who don't want to read through a 200-page rule manifesto just to go raid some dungeons or slay some dragons.
The finished version of
Toys
 will be available in three SMALL boxes, with each box featuring several playable toy types, a few missions, maps, cut-out minis, and a helpful guide for game masters. This game is designed so that players can play
any toy they'd like
, from security blankets to remote-controlled trucks to teddy bears and action figures.
Why Patreon?
These games are both in the design phase. We learned a lot from
Monsters of Murka
, and one of the biggest takeaways from that project was the importance of planning ahead. This time around, we're using Patreon to help with art costs along the way, so that our crowdfunding goal can be significantly smaller, allowing us to focus on high-quality print and packaging, as well as fantastic add-ons.
Additionally, Patreon will allow us to create TTRPG content on an on-going basis, like more settings and locations for
Murka
and more missions for
Anomaly
.
What do Patrons get?
Patrons will get the inside scoop on our game development process, including sneak-peeks at early artwork, playtest materials, and special Discord permissions on our Action Fiction Discord Server. We'll also be opening up the doors to Action Fiction write nights periodically, live-streaming our write nights over on 
Twitch
.
We're always looking for new ideas on what to provide for patrons, so if you have ideas, 
we would love to hear them!
Become a patron to
Connect via private message
Recent posts by Action Fiction
How it works
Get started in 2 minutes