Adam
is creating Webtoons, Animations and more!
Select a membership level
Interns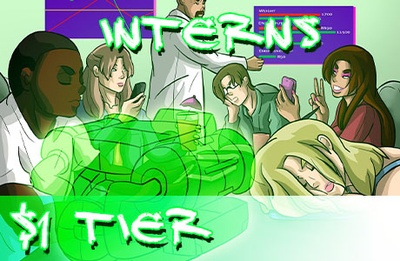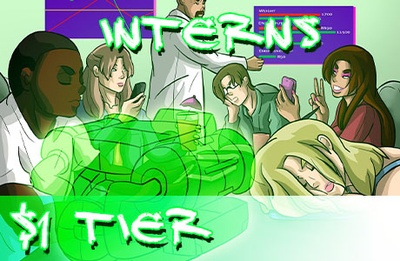 My Patreon blog will contain screenshots of in progress animation, gifs of animated sequences from episodes/projects as well as sketches that I do weekly that range of characters of web series I work on to fan art. 



Engineers
Previous Rewards
+ Hi-res fully cleaned art. 
+ Cleaned up Webtoons WIP
+ Merch Available! - Pins/Keychains
Max of 2 items per month
DM me directly to choose an item
Includes Discord benefits
Test Pilots
Previous Rewards

+ Access to animatics, audio files/ preview episodes well before public release.
+ Lewd Sketches
+ Character Art Studies

+ COMMISSION TIER!
Free sketch commission per month. 

About Adam


Who I am
My name is Adam and I'm a writer, animator and Webtoons Canvas author. I started out primarily as a writer but slowly evolved into a self taught animator. With a passion for creating original stories, I began to branch out more onto Youtube with original animations and recently launched Shattered Heaven as a Webtoon Canvas series in addition to the animated web series on Youtube. 

This Patreon is really a supplemental tip jar of sorts to help with the move and the overall transition of finding a place to live and to get myself stable as well as working to improve the quality of the show's production.  

Where is Shattered Heaven?

Since the Patreon's establishment, I've shown/shared the long road of Season 2's production. Animatics, audio files, cleaned up RAW episodes well before they're read to be released have been shared with Patrons of varying tiers. 

Season 2 of the animated series is currently on Youtube with 2 episodes out. It is still in production, since I'm the only animator, it takes some time.

Webtoon Canvas

Shattered Heaven launched on Webtoon Canvas in November of 2020 and is currently set with a bi-weekly release schedule. Webtoons is the perfect medium for the series, so much easier than animation and it allows me to get the story content out much faster. The Webtoons and the animation cross over in terms of content. 

What is Shattered Heaven?

Shattered Heaven is an Armored Core inspired, original mech novel series that was turned into an animated web series on Youtube in 2013. Following Adam Novus as he struggles to find his place in the world at war on Mars. Struggling with survivor's guilt and building inner rage, he has no choice to but to follow the orders of his superiors, but for how long will he be able to keep his burning instincts for revenge at bay? 

The first 6 episode season came to an end in August of 2016 and production on season 2 has been underway since early January of 2017. Originally animated in Adobe Flash CS6, season 2 will be using Clip Studio Pro, and with that, a boost in overall quality in the animation style. 

Shattered Heaven started off as a novel series and currently has the original versions of the first and second novels available on Amazon. However, a revision of the first book, Sins of the Soul  is due out in Summer of 2017. This book aligns with the animated series to prevent any disconnect between audiences. 


Why Patreon?

Shattered Heaven has been a huge undertaking, one that has been completely been fueled by passion. The project is essentially a one man animation project. I'm the only one handling the animatics and animation, in addition to the writing and casting and occasionally, the directing. I'm extremely lucky to work with so many talented actors, actresses, sound designers and composers. But as the project grows, the more I realize that I need more time to devote to the project. Sadly, that is not something I can do with the limited amount of time that I have. 

Patreon and the support of those who enjoy my work is one way to help supplement income to allow me to live and devote more time to the project. The project and any other animated web based project WILL ALWAYS BE FREE, but to improve and grow, this is a necessary step for me to take. 

Episode 9 Preview






A good starting point to live lol. Also to help me purchase better sfx packs, and other material to improve the quality of all projects. But also, living is good. 
1 of 3
Become a patron to
Unlock 374 exclusive posts
Connect via private message
How it works
Get started in 2 minutes