Adapted James
is creating Sensory Subscription Boxes
Select a membership level
Stim Surprise Tier 1 (UK)
$21.38
per quarter (3 months)
£12 + £5 postage to UK
This tier gives you six wonderful stimmy stim products trying to hit as many senses as possible, including one handmade by Adapted James, and a bonus badge from also autistic maker endever*
You will get a minimum of £15 ($18.86)worth of products
Stim Surprise Tier 1 (mainland Europe)
Limited (15 remaining)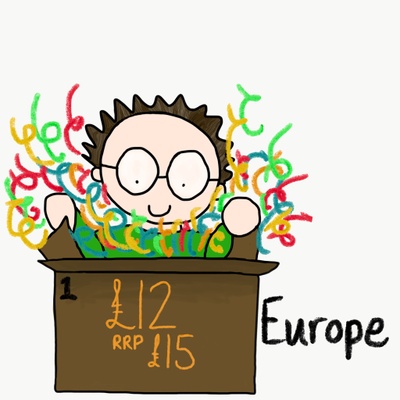 $27.67
per quarter (3 months)
£12 + £10 postage to mainland Europe
This tier gives you six wonderful stimmy stim products trying to hit as many senses as possible, including one handmade by Adapted James, and a bonus badge from also autistic maker endever*
You will get a minimum of £15 ($18.86)worth of products
Stim Surprise Tier 2 (UK)
Limited (29 remaining)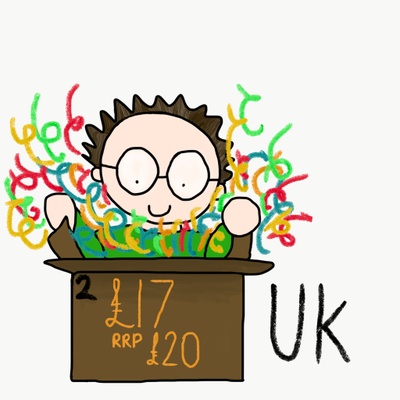 $27.70
per quarter (3 months)
£17 + £5 postage to UK
This tier gives you seven wonderful stimmy stim products trying to hit as many senses as possible, including one handmade by Adapted James, and a bonus badge from also autistic maker endever*
You will get a minimum of £20 ($25.18)worth of products
About
Sensory subscription boxes

We know that people with autism, sensory needs, ADHD and anxiety really love the content of our sensory subscription boxes.

If this is you or someone you love then you'll look forward to discovering our new sensory products when the stimmy surprise box is delivered every three months (quarter).


Each box is themed and contains 6 to 8 items - favourites you might know as well as fresh ideas to squish, feel, fiddle and do.

There are 3 tiers of boxes so you can choose one that's right for you.

Tier 1 includes an Adapted James hand-made fiddle puzzle, an *endever made disability positive badge, something to do, and two extra sensory items
Tier 2 has everything in tier 1 and adds a sensory chew
Tier 3 has everything from tiers 1 and 2 and adds a theme ultimate fiddle mat 

Each quarter will be themed, and the theme will be posted up on the patreon page. 

When you sign up, you won't be charged until the new box comes out. If you'd like one of the older boxes, don't hesitate to get in touch.

By becoming a patron, you'll instantly unlock access to 6 exclusive posts
By becoming a patron, you'll instantly unlock access to 6 exclusive posts
Recent posts by Adapted James