Addressing Gettysburg
is creating The School For People Who Are Interested In Gettysburg
Select a membership level
Private
Someone who just wants to show support but doesn't care about premium content or steering the content of the free episodes can join as a private. Even though Patreon recommends we don't make a tier for this small of an amount, we're doing it anyway because many have told us that they are students or out of work and would love to support us but can't swing it right now. Maybe this will help. 

As a private, you get our undying thanks.

UPDATE 8/2/21: - All Patrons get audio versions of our weekly Facebook Live Show, AG Today. Please note that this is the ONLY audio post this tier receives. If you joined to hear a specific episode, the $15 or $25 tiers receive all of them
First Sergeant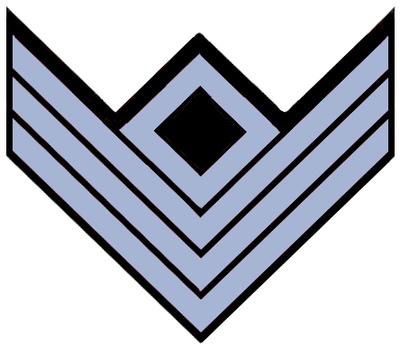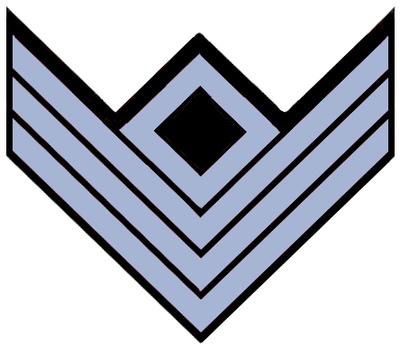 So you want to be able to support Addressing Gettysburg, but don't necessarily want the extra episodes or can't afford the other tiers. We get it. That's why we created this level. It's enough to give support and be a part of our growing community. 

At this level you will be able to vote in our polls AND submit questions for our Ask A Gettysburg Guide episodes. Starting in July, we will make submitting questions exclusive to our Patrons and that privilege starts with this tier.

UPDATE 8/2/21: - All Patrons get audio versions of our weekly Facebook Live Show, AG Today. Please note that this is the ONLY audio post this tier receives. If you joined to hear a specific episode, the $15 or $25 tiers receive all of them
Sergeant Major
NOTE: This tier had been temporarily revised. For a full explanation, see the post entitled "Updates" from September 8, 2020.

This is for those of you who want to learn some more, but, for whatever reason, don't want to be a second lieutenant. Maybe you're a student or unemployed or whatever. This is a ways for you to support your favorite Gettysburg podcast and still get something more in return than if you only stuck with the free stuff. 


As a Sergeant-Major, you will have access to two episodes (of my choosing) per month, when content is published. This will include all parts, as spme of our episodes go into two or three parts. Please be aware that, until Addressing Gettysburg becomes our full-time jobs, some months (usually Summer months and December) might be light in production or have no releases. On the same token, other months may have an abundance of content. In other words, it'll all come out in the wash.  


As we grow here on Patreon and are able to churn out more than one episode a week, the Sergeant-Major will eventually get four episodes per month. 

UPDATE, 7/1/2020: Starting in July, 2020, only Patrons of the rank of First Sergeant up will have more of a hand in steering our free content. That means you will be able to vote on any poll we post, but, also, will be the only people who can submit questions for our Ask A Gettysburg Guide episodes. So make sure you stay active within the Addressing Gettysburg community!

UPDATE 3/7/2021: We have now added Discord permissions to this tier. Start and join discussions about the Battle of Gettysburg, guests you heard on Addressing Gettysburg; plan or join meet-ups and make friends with like-minded people. You must have a free Discord account in order to take advantage of this. 

UPDATE 8/2/21: - All Patrons get audio versions of our weekly Facebook Live Show, AG Today, in addition to the two shows per month described above. 

Includes Discord benefits
About Addressing Gettysburg
History is not boring!
Hello Fans of Addressing Gettysburg

I first want to thank all of the followers and fans who have encouraged me to start this Patreon page. The reactions received since the first episodes of the podcast were release in June of 2019 have been beyond my wildest expectations. Our online community that has evolved, centered around our love of Gettysburg has only stoked the fire of my passion to share the stories of this place with the world. When I started this project with my friend, Pete, in March of 2018, I really didn't expect it to grow like it has. I only have you to thank for this.

From the start, my mission with Addressing Gettysburg has been to shake the notion that history is boring! We all know it is anything BUT boring. But it is rarely presented in an entertaining and approachable manner. Let's face it, there are plenty of resources for the choir to go to be preached to. But what about those out there who are yet-to-be-converted? Our hope is that our free episodes (found on your favorite podcast app) will show listeners that history is full of fascinating people and events and that it's actually fun to learn about.

The free podcast narrative episodes tell the story of the battle. Painstakingly researched, proofed by Licensed Battlefield Guides and other experts, expertly recorded, and artfully edited, they are our foundation for sharing the history of the Gettysburg Campaign. Production of these episodes, as you might guess, take a lot of time. A LOT! Right now, a single narrative episode takes from 3-6 months to produce. We believe that, with enough support, we can get that down to around 3 months. In order to fill the gap between releases of these episodes, we release supplemental uploads, called "Appendix" episodes, in which we define terms or share information that would otherwise make it easier for you to follow the narratives; as well as our wildly popular "As A Gettysburg Guide" episodes, which feature questions from our audience that we ask directly to Licensed Battlefield Guides. We will always make these available free to the public.

Now, we don't want you to just support us with your hard-earned money and wait for the free content to come out while getting nothing in return. Our primary goal is bringing "more Gettysburg" to you (and, hopefully, you to Gettysburg) in a number of ways. So, in exchange for your support, we will show our appreciation by tirelessly producing interviews with experts about a wide range of subjects that we hope you'll find interesting and that we think will help enrich your knowledge of Gettysburg and the Civil War. These interviews are not only about history, but also the people who research and share it with us. We find them just as interesting as the subject at hand!
So please consider supporting our endeavors. The podcasts are just the beginning!
Become a patron to
Unlock 278 exclusive posts
Connect via private message
Recent posts by Addressing Gettysburg
How it works
Get started in 2 minutes