Adeem the Artist
a community, one song at a time.
Select a membership level
The Dollar Menu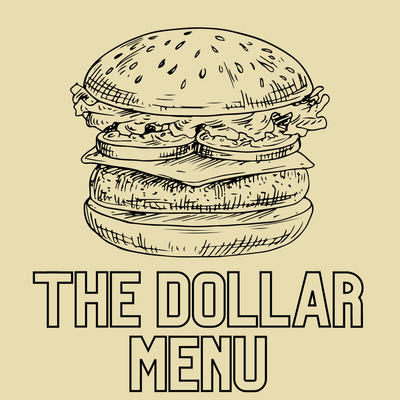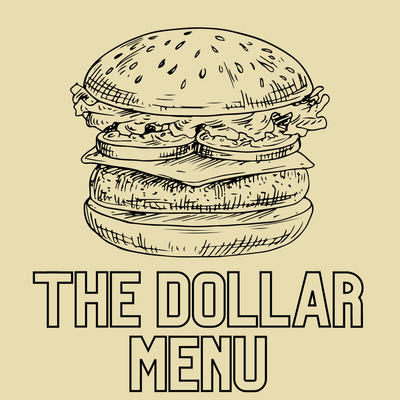 Look, I'm broke, you're broke, it is what it is. But, maybe you give a damn about this little machine I'm building that converts shame into celebration or maybe you want to see what kind of hijinks I get into next but either way, this is the low level commitment you were hoping for when it comes to tangible support. With the Dollar Menu tier, you'll receive in the mail a welcome packet as well as access to the basic digital content. That means a song every week called a Sundy Fixin' (give or take) and behind the scenes photos & videos. You'll get:
the official, exclusive Patreon members vinyl sticker 

access to the Sundy Fixin'

all the gratitude I ever had in me

sneak peak at behind the scenes photos, videos, & updates
Includes Discord benefits
The Value Meal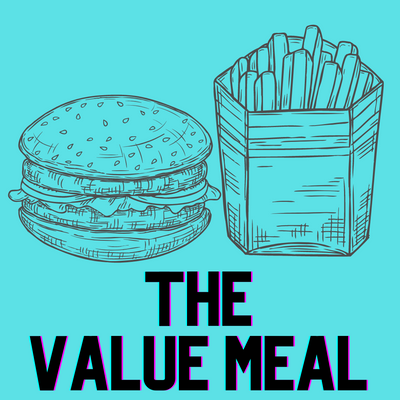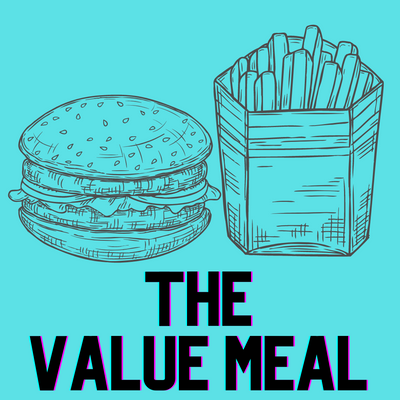 The Value Meal says, "Hey, I want a quick bite but I need to mix the gooey cheesy goodness on my Sammy with the supple salty of them fries." I don't know why it's a whole fucking fast food analogy. With this tier of support, you get you a welcome packet as well as access to all digital content available including weekly songs, behind the scenes photos & videos, and early podcast releases. This perk also comes with one brand new compact disc mailed annually, either of a public release or of exclusive content. If you want to throw down $5 on it without the pesky material goods, just opt out by saying, "Keep that shit, hillbilly, my car ain't even got a dang CD player no more" You'll get:
the official, exclusive Patreon subscribers vinyl sticker

new song every week from the Sundy Fixin'

early access to "Adeem the Artcast" a new directionless Podcast

a brand spanking new compact disc every year for as long as this happens (feel free to opt out- just let me know!)
Includes Discord benefits
Sampler Platter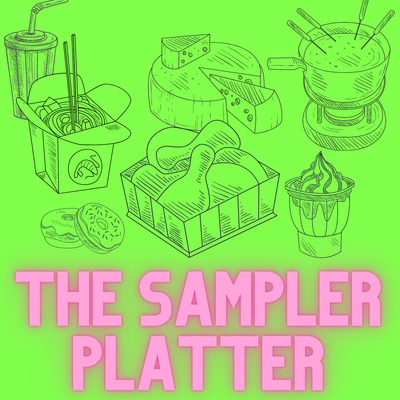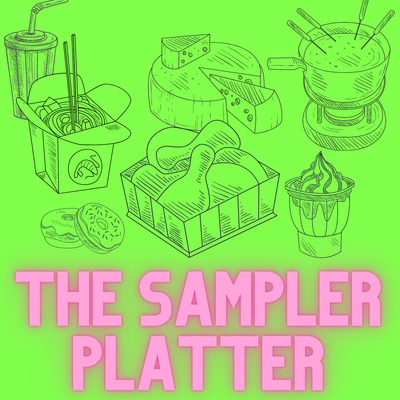 The Sampler Platter says you're feeling pretty comfortable financially but not enough to really brag. You see a rainbow toting hillbilly on the square yodeling about Black Lives Matter and you think to yourself, "good on that one, they're gonna get their ass beat but that's nice to see down here," and then you toss me a ten spot. With this here tier of support, gonna get you that welcome packet in the mail, access to all digital content available here, and priority casting on my new podcast that is still fledgling and barely fleshed out called "Adeem the Artcast." Yup, you can be a guest on my Podcast I've invented that has no theme. You might be thinking, "This seems mostly like the same exact thing as before?" and you'd be right. This shit is happening on a sliding scale. But, for you, I'll include *some* sort of Patreon exclusive merchandise once a year. I don't know what. It'll be something. Maybe a shirt, maybe a poster, maybe a print? Maybe we fucking vote? It'll be something cool. We'll figure it out as we go. You'll get:
the official, exclusive Patreon subscribers vinyl sticker 

new song every week from the Sundy Fixin'

early access to "Adeem the Artcast" a new directionless Podcast

priority casting for the Podcast (be a guest, just hit me up!)

exclusive merchandise at least once a year
Includes Discord benefits
About Adeem the Artist
Hey y'all
My name is Adeem Maria and I am a singer-songwriter based in the hills of East Tennessee. If you're here, then you either have met me in person or found me on the internet somehow. Maybe you saw a
TikTok
video or you found me on
Twitter
. Perhaps somebody told you about my album
Cast Iron Pansexual
or you heard about my
Redneck Fundraiser
where I told people, "With just 4 quarters and a Venmo, baby, you can make a dream come true," in order to finance my new album.
This landing page plays host to a modest model of sustainability for my work as Adeem the Artist: Queer Chaplain Witch of the First Church of Redneck Apostasy. I'm glad you're here and hope you'll consider making a sustaining monetary contribution that fits your financial comfort level in order to support the work that I am doing to change the shape of the cultural landscape in my small way, by writing songs that try to meet the breadth and depth of the experience of being in the rural American South with an inclusive and empathetic vision tinged with a hint of occasional sarcasm and irreverent humor.
Bio
Adeem Maria (they/them) is a seventh-generation Carolinian, a makeshift poet, singer-songwriter, storyteller, and blue-collar Artist. Blending a homegrown affection for Country Music with the emotional turmoil of alternative folk in the early aughts, they have created a unique brand of Americana that pays homage to John Prine and John Darnielle (of The Mountain Goats) in equal parts.
Imbued with the ancestral traces of southern music and colored by a palette ranging from lo-fi anti-folk to post-punk, the songs traverse the vast compass of human emotion. Whether opining on the disparity of "hooch" and "booch" in the collision of generations or straddling the duality of being a "blue collar boy" who is a "complicated dame," Adeem excavates unwonted stories of the forgotten south.
Come On In!
Join a tier, ask questions for the podcast, suggest guests, suggest songs to write or cover, give feedback, call me out on some problematic shit I said, or fact check an absurd claim. Expect unique merchandise items, behind-the-scenes peaks, new songs, and general banter ranging from poetry to reflection on everything from Apostasy, food, Queer Issues, Social Justice, Star Trek, and the importance of hydration. 
When we reach this amount, it will unlock an exclusive merch item for all members of the Patreon!

1 of 1
Become a patron to
Unlock 221 exclusive posts
Connect via private message
Recent posts by Adeem the Artist