Robert Luciani
3d printer upgrades and easy to use printer/platform
Select a membership level
Support priority
I help everyone I can but this tier will guarantee priority, and one-on-one phone or remote support if needed, within reason.

I'm also throwing in a small discount to my webstore as a thank you.

Includes Discord benefits
5% off all non-sale items in my shop!
Discounts
All lower tier benefits, plus:
Larger discounts on the webstore, anything that is not a group buy or 0 mark up item.

Includes Discord benefits
7% off all non-sale items in my shop!
BETA TESTERS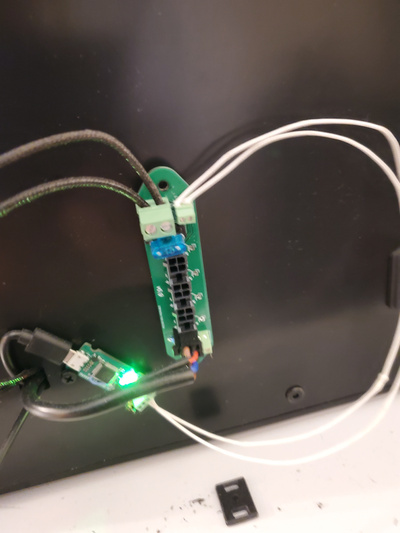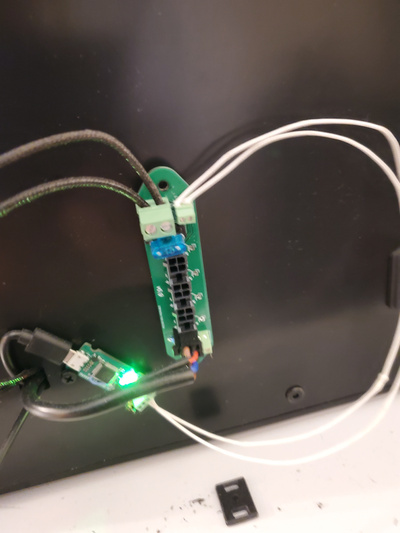 All lower tier benefits, plus:

Even larger discounts in my webstore

Access to stuff before I post or tell anyone else about it. For example, when everyone talked about the klipper toolboards, I posted pics of the board right after, as I had them for 4 months already. This will give you the opportunity to be the first with access and also when designing and printing, or getting parts CNCed, etc. I will give away the prototypes to people in this tier. I also have some people that have been here since start and may not be able to give as much a month. If this is case, reach out, I'll still do beta testing with you. The goal is not to force money, but just to reward the people that support me.


New Beta tester folder is launching finally with access to whatever I'm making or playing with 
Includes Discord benefits
12% Almost everything now covers sale prices to
About Robert Luciani
I was inspired to start this because i bought a 500 dollar printer had hard time then i bought a 900 dollar printer had a hard time so i bought a 2000 dollar printer and had the worst time with no support and help. I then designed and found fixes and fixed the software and initial configs and tried to give it for free to the manufacturer. They said ok and thankyou then months went by and finally i started getting many people asking for help, like way more than usual. I was informed that one of these companies was sending their customers to me for support and i am of no affiliation to them just a customer that got fed up so started learning cad and python and how to use visual studio all out of need for my printer to work. I then made my cheapest printer print better than my 2k printer and so easy my 6 yr old can walk over and click on a picture on the touch screen and start the print and its intelligent enough to stop if print detaches and or filament breaks and even know if it clogs. Their seems a great divide you either have low cost easy to use printers that can't do abs and def can't do industrial grade plastics or you have to spend thousands and still not have ease of use unless you get into the extreme range where its no longer a hobby and even those forums are packed with problems cause these printers all use the same technology. So i feel their is a need for support for people that aren't engineers or wanting to spend 20 hrs trying to assemble a printer that takes months to source and still is limited to 50 degree chamber temps and needs constant attention. This may just end up being a source for personalized support and i will use the money to develop upgrades that keep the Troodon all metal and willing to try and help fix or upgrade any other printer as well. I reached out to a popular youtuber and he wanted me pay him 100 an hr to design an adapter for my mosquito and then said buy him a bondtech and extra set of gears. I made my own in a few hrs with no experience in cad and i now am glad he stopped answering when i asked where to send it. Apparently he wanted me to send the money and i am sure was never going to purchase the bmg he just wanted to try and get more money from me. My one true goal no matter what this turns into is to just hopefully save hrs of frustration, waste and broken parts from improper configs and guidance from these printer companies that don't actually care about the community.
If I can get 1 thousand a month here and then generate few hundred a week other ways like with my other products and the new parts line me and Jake Allen are working on , I will then make this my full time job and finish my full printer design and a few other things . Also I will hire someone to make videos much more polished and I will be able to take time to edit them and record nicely.
1 of 1
Become a patron to
Unlock 51 exclusive posts
Get discounts to an online store
Connect via private message
Recent posts by Robert Luciani