LaughingMan
is creating Comics That Make The Heart Beat Like A Speaker!
Select a membership level
Graphic Shorts
You have an idea for an original character and would like them to do more than fill up a page or stand in pretty poses, contact me through my email [email protected] and I can assist you in dynamic illustrations, story boards and crafting real graphic fun, for the whole family. I pride myself in the belief of being able to draw anything.
Includes Discord benefits
Digital Illustrations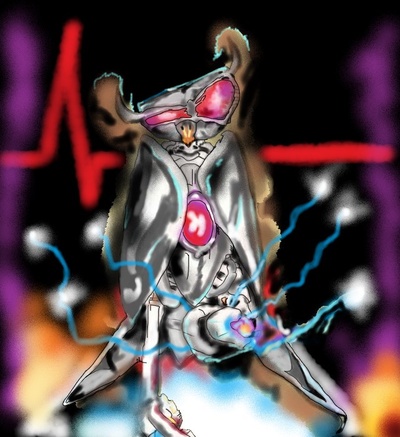 Present to me what you desire to see, and true to my craft of being able to 'dream weave,' I would certainly supply you with a dream you can add to your collection of wall art.
These images can be used memorabilia of your favorite musical band, animated cartoon, animals, fantasy creature, stickers for coffee mugs, or vinyl covers for albums of music, posters to decorate your rooms with white washed walls. 
We don't like white-washed walls, where I am from! 
Includes Discord benefits
Portrait's Nothing but Head Shots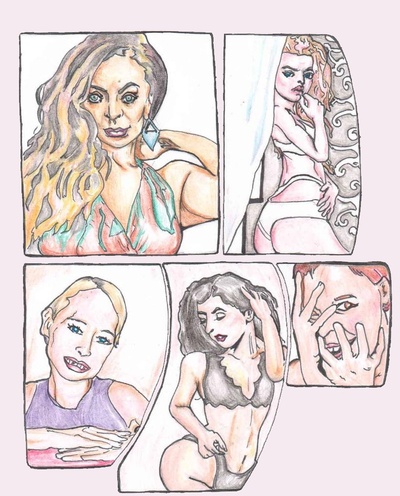 $10
per Tales of a Travler
THE SONGS ON THE RADIO ARE OK, 
BUT MY TASTE IN MUSIC IS YOUR FACE!
For $10 membership fees I will draw your portrait and add you as a feature with your own promotions and story connected with  https://avproductionsblog.wordpress.com/ and how your contributions are being used to empower artists internationally. 
-Digital Portraits
-Traditional Portraits 
-Side Views 
-Full Bust
I can't think of a better way for people to get to know you than to fall in love with your face.
Why not be drawn by a professional today?!
About
It is safer sometimes to keep others away from my vulnerable spaces.
It is healthier on the heart to never engage another upon the suggestions of friends.
It is wiser to remain Prudent and Patient.
It is kinder to maintain platonic rivers that allow each of us to speak about cooking, spices, our favorite meals, our favorite wines, with no intention of sharing our time.
It is sweeter to remain friends, secure in the translation it brings.
There are some stories that are never heard, some artworks that have been deemed nonredeemable and to be forgotten. Only later to be unearthed and considered by the eclectic, to be a true stroke of genius.

The Great Recession of 2007 nearly destroyed my pride. A man with no pride is a welp. I said it. We know it is true. Where it is unnatural to look at a man with any respect who can not hold fast to a goal, it is especially unnatural to expect a man with no pride or self-respect to take the pain of this world and create beauty from it.
Now in this same forum discussion I refuse to understand those not willing to make a profit on art.
Oh, sure they will sell their own works if someone happens to want to purchase rights or the ability to use the image as a logo for some company, but to whole sale a product or be found assisting of sell of art, there are rare deficits that boggle my mind. I asked some constituents on their thoughts on the trade or sell of art and many suggest not selling to be prudent and kind.
I disregard this advice because it does not erase the fact, no matter how kind it is to be perceived, that art is meant to be sold, traded, adored, fawned over and out of my view before I am dead, if it is to hold any meaning in the world. As much as a book, a poem, an autobiography. It is not commercialism, consumerism, or Warholism, certainly not the latter. That method of trade offends and gets you shot. It is capitalism in the best form of application and the denial of the sale, the hinderance of the trade and the silencing of such an image that is screaming to be seen is akin to barbarism. Selfish practice of sequestering talent and stifles progression.
Nothing will change if we are not willing to change it. Nothing is gained from having an avenue to profit and better oneself and not taking it.
Presently the allure of making history as a male artist upon the wings of beautiful women should not be such a far-fetched idea. Considering how nouveau its become to be a woman in our global culture today. My three paneled showcase is an advanced experiment with the culture I find myself in. One in which I hope to understand the people that are gravitated to the art. To see what they see, and hopefully define my own evolution from the presentation as the years go by.
Here is the thing, so many artists of any real clout and have a show case, suffer- by their own admittance of some mental illness that makes them hard to deal with or socially awkward. My experiment is to persist that creators don't have to be seen as freaks, just as looking at beautiful women and enjoying them does not have make you a pervert.

When I reach $500.00 per month, I'll start publishing https://avproductionsblog.wordpress.com/ into a hard-copied magazine or volume book I can distribute to  those who have supported this venture for as long as people are willing to read about the, "Tales of a Traveling Kid." 
1 of 1
Become a patron to
Unlock 89 exclusive posts
Connect via private message
Recent posts by LaughingMan