Agonist Gallery
is creating Art in Science and Science in Art.
Select a membership level
Dance
YOU WILL GET:
Access to original Dance photos, with 25 posted weekly on Fridays. These are images of dancers outdoors and in the studio. 
1 original dance video clip posted each month.
Patrons who remain supporters for 6 months will receive a PDF of my paper on the history of environmental dance photography, published in the Journal of Interdisciplinary Humanities in 2004.
Patrons who remain supporters for one full year will receive my eBook called "Dancing the Appian Way." It is a dance interpretation of the ancient Roman highway, across southern Italy, from Rome to the Adriatic Sea. An eBook version is available now at: https://www.blurb.com/b/5717034-dancing-the-appian-way?ebook=505128
Sand Grains- SMALL BUT MIGHTY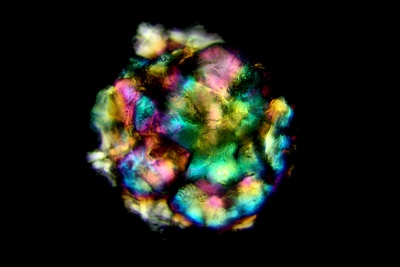 YOU WILL GET:
Access to View Exclusive Original Photographs: Abstract Micrographs, Birds, Nature, Cities, Flowers, Wildlife, Insects, and more, with 25 posted weekly on Fridays.
Original, Sharp Commentary on Science and the Arts in the descriptions of the posts.
Monthly profiles of beginning and established Artist Associates of Agonist Gallery- available free to the public as well- only here.
Satisfaction in knowing that you are helping Agonist Gallery maintain its brick-and-mortar presence in Broad Brook, CT as well as its online presence here, and our eternal gratitude.
Patrons who remain subscribers for one full year will receive a signed copy of my booklet of abstract micrographs called "Polarization: Nature at Unnatural Magnifications."
Micro Abstracts
YOU WILL GET:
All Previous Benefits (Sand Grains + Dance)
Nature Video clip posted every week.
Micro Abstracters can send tiny samples of something once a month- sand from your favorite beach, pieces of a flower in your garden, scales from that trophy fish you caught- to be photographed with our polarizing microscope. For example the photo for this tier is from a small flap of tissue on the back of a fern leaf, and the one for Mountaineers is a single scale from a fish.
Micro Abstracters get a big printable image file of what they send, so they can make their own prints for their walls, or to share with friends and family. The Mystery of What's Inside will be solved for your sample! 
Micro Abstracters get 2 VR files/week for download, made in our studio for viewing in a 360 surround Virtual Reality system, such as HTC Vive or Oculus Rift, using Virtual Desktop on the computer that is running your system. CAUTION: Virtual Desktop is currently producing 360 screens only in headsets connected to a computer, NOT in the mobile, stand alone units, like Oculus Go or Oculus Quest. According to the developer, a 360 surround should be available in Virtual Desktop on the stand alone units soon.  Using the zoom function on Virtual Desktop with the Oculus Go, a stand alone unit, will make the 180 screens there seem almost as big as the 360 screens of the tethered units. Our original VR Surround Files, available ONLY here, provide a unique, immersive viewing experience that radically transforms the way you view photos and artwork.
About
Agonist Gallery's brick-and-mortar arts center is located in a beautiful, historic building in the heart of Broad Brook, Connecticut. An energetic waterfall cascades within a few feet of our building, and there's an old opera house right across the street. We are a growing influence in the cultural life of our area, hosting openings, artist markets, poetry readings, musical events, and VR experiences.

Expanding our customer base beyond our immediate vicinity through Patreon will allow us to continue to offer our current programs and to develop new and exciting offerings online. This includes more original photography content, especially our innovative abstract micrographs, more commentary on trends in the arts and sciences, more video talks, and new experiential content for VR enthusiasts. We greatly appreciate our patrons, and encourage everyone to come visit our physical gallery here in Connecticut at some point soon!

By becoming a patron, you'll instantly unlock access to 415 exclusive posts
By becoming a patron, you'll instantly unlock access to 415 exclusive posts
Recent posts by Agonist Gallery