Akineko
is creating Illustrations & Comics
Select a membership level
$1 Tier
$1
per term (1 pack / month)
(Works will send by message)
=========================
(作品將會由訊息發出下載連結)
Access to patron-only content
Some unpublished content
(Such as progress, practice and sketch)  
Previews of upcoming releases
Patron-only polls
Standard-Res art work
存取贊助者限定的內容
(只有這理才有的內容如去水印.草圖.進度截圖)
預覽即將釋出的內容
贊助者限定的投票
標準作品
$3 Tier
$3
per term (1 pack / month)
(Works will send by message)
=========================
(作品將會由訊息發出下載連結)
includes above. 
包括上面的獎勵
$4 Tier
$4
per term (1 pack / month)
(Works ,process,PSD will send by message)
(This is a NO Physical reward tier )
=========================
(作品、過程、PSD檔將會由訊息發出下載連結)
(此層級無實體獎勵,不方便或不想收實體信請選此層級)
 
includes above. 
+Step by step process
+Extra Hi-Res art work
包括上面的獎勵  
About
|
▶Facebook
|
▶Plurk
|
▶Pixiv
|
▶Website
|
▶Gumroad
|
Hello! I'm Akineko.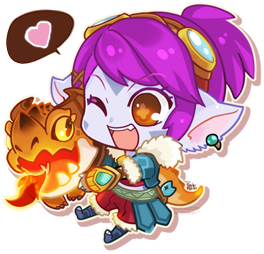 I am a creator who very likes to play games.
From "Lineage", "World of Warcraft", "League of Legends" and "Overwatch" all have related works.
Although I've been called Akineko(autumn cat), but the most favorite is seals :3
I most like to make creations about comic/manga and video games. You could check it if you interested.
Welcome to be my patron if you like my creation. Your support can make me do better.
I won't stop my create even there is no pledge. But your pledge will give me greater support.
Because from every supporter's trust on me will help me dealing financial problem and make me do better and faster.If you feel something changed well because of my creation, it's welcome to share with me or ask some questions.Some good creations should be given to you!
Feel free to come back to support me here and also help my artist's journey on Patreon.


你好!我是秋貓
我是個很喜歡玩遊戲的創作作家,我從《天堂》、《魔獸世界》、《英雄聯盟》到現在的《鬥陣特攻》都有相關作品。雖然我叫秋貓,但是最喜歡海豹:3
我平常最喜歡的創作是動漫跟遊戲電玩相關角色,有時候也會畫色色的東西,有興趣的話請參考我的作品;如果你喜歡我的作品,也歡迎你成為我的贊助者!有
你
的支持與贊助可以讓我做得更好!
我不會因為沒有贊助就停止創作
,但你的贊助會給我更大的支持,鼓勵我持續投入創作。
每一位支持者對我的信任,除了可以解決我的財務問題,也鼓勵我做得更快更好,如果你覺得因為我的創作有了好的改變,也歡迎您與我分享及發問問題,好的創作更要回饋給你!
也歡迎你任何時刻回到這裡,能夠協助這個平台能夠永續經營!
You can just collect your reward. You can also print it as a phone case, mug or some little things for your own use. But please DO NOT sell it, and DO NOT redistribute the files. Thank you.
收到獎勵您可以收藏,也可以自己印出來自己使用(手機殼、馬克杯等),但請勿作任何販賣交易用途,也請勿散佈這些檔案。
|
▶Facebook
|
▶Plurk
|
▶Pixiv
|
▶Website
|
▶Gumroad
|
Mail▶
[email protected]
委託Q&A▶
Chinese
PatronQ&A▶
English
/ 
Chinese
wow, so many people here~
1 of 1
By becoming a patron, you'll instantly unlock access to 97 exclusive posts
By becoming a patron, you'll instantly unlock access to 97 exclusive posts