Alchemy Stones
is creating Unique Spiritual Art based on Sacred Geometry & Metaphysics
Select a membership level
Subscriber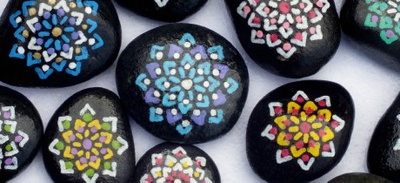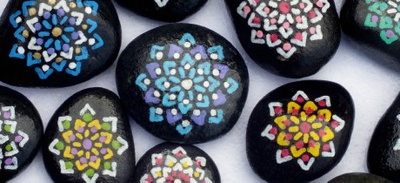 Thank you for having a sincere interest in handmade art and creativity, and for taking a step beyond "just looking." You have my gratitude, and from time to time you'll also receive a special Subscriber discount code in your in-box that's only available to you!
HSP Notes Subscriber
A special category for my HSP friends who have come here via the "HSP Notes" blog! By supporting my work here, you are also supporting the continuation of HSP Notes, by allowing me the time to keep writing and creating. I am very grateful for your support, and particularly appreciate the fact that you are helping make an authentic HSP creative life possible; so thank you!
Of course, if you wish to support me at one of the other supporter levels here, you would be awesome, as well! And they do come with "extra benefits!"
Supporter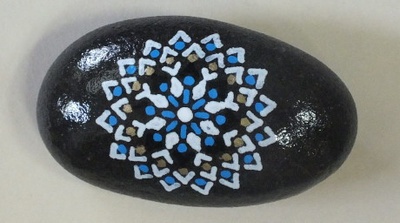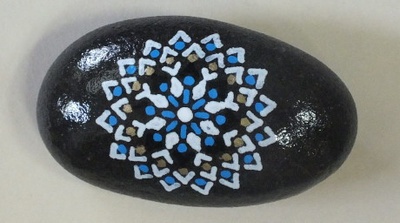 Thank you for your sincere interest in Alchemy Stones, and for being part of my journey to further develop my sacred stone paintings! From time to time, you'll get an email with a special discount code to my Etsy store, and after six months as a supporter you'll get a nice surprise in the mail!
About Alchemy Stones
Welcome!
Alchemy Stones are a unique form of art that exists at the intersection of creativity, spirituality, metaphysics, sacred geometry and a little bit of "secret sauce" I can't exactly put my finger on. Ultimately, I am an
Alchemist
, taking hand collected beach stones and adding cosmically inspired patterns to them, in the process creating something that is not only visually beautiful, but which also carries a metaphysical message.
A large Alchemy Stone; a stone like this takes at least a full day to complete!
This is
art
, but it is also a journey of creative exploration, and I invite you to become part of my long-time dream to develop Alchemy Stones to a higher level! That means moving from merely creating during
 "a few moments grabbed here and there,
" to being able to treat my art as a permanent job — at first part-time, but eventually full-time.
The Story So Far
I was very much a "doodler" when I was a kid, always drawing in the margins of my homework and on the inside covers of books; sometimes on my handwritten letters.
For many years, the intricate geometric patterns were simply something I drew as pen-and-ink sketches on paper. 
My wife and I are both rock and mineral collectors, and one year — when we were in a state of extreme poverty — all I could afford for an anniversary gift was to draw something, and it first occurred to me to combine a drawn mandala with a stone. And so, "
Alchemy Stones
" were born!
The earliest designs were very simple, and in a single color..
About the Name
Now, you might wonder why "
Alchemy Stones.
"
Well, aside from my being a modern-day Alchemist, it is also an allusion to the fact that I take a very ordinary (or
not
so ordinary!) beach stone and add intricate art to it, as a result of which it becomes
more
. In a sense, it is a tip of the hat to alchemists of old who attempted to turn lead (valueless) into gold. 
There
is
something magical about these stones... as we have witnessed a number of times when we have done shows, fairs and festivals; people seem to become completely absorbed in looking at the patterns and — indeed — many of the stones are sold as meditation stones.
Although I have been painting these patterns for much longer, the Alchemy Stones
name
has been around since 2012.
A set of four "Protection Stones"


About the Process
Every Alchemy Stone is
100% free-hand painted!
I do not use any kinds of stencils, computer designs, photos, cheat marks or anything else... the patterns simply "build themselves."
What you see are basically patterns I see in my head during my own meditations, and I merely "
give them form
" by painting them onto a beach stone.
I am not entirely sure where they
come
from, but I can tell you that I couldn't draw a horse or a person to save my life! However, these intricate mandala patterns flow continuously and effortlessly... although they
are
quite time consuming.
Each stone is painted naturally, as found on local beaches in the Pacific Northwest; once the painting is complete and has "cured," the stones get a durable clear finish coat.
An "Amplification Stone," a new style of design I first used in 2018
About My Dream... and the Reason for This Page
I believe all artists have the dream of being able to sustain themselves from their creative work. In our modern day and age, that's a tall order. 
I love painting my stones, and I love seeing them go to happy new homes! However, there is only
so much
I can do —
and find time for
— when I am working at two home-based businesses
(one on eBay and I'm a book and manuscript editor)
, and an external part-time job.
In order to give Alchemy Stones the time they need to become a reliable income stream for our household, I need
time
... and that means I need help! And that's where
you
come in! And that's why I created this page and appeal. I'm hoping to build enough support that I can at least give Alchemy Stones a
chance
to become that "
part time job.
" 
For less than what a single latte costs you at your local Starbucks, you can help make it possible! I've created a number of sponsorship tiers for almost
any
budget. Can you spare $5 a month, in support of hand made art? 
Thank you for reading, and for your consideration!
My first goal is to reach $200 a month, which will allow me to buy painting and packing/shipping supplies, pay my web hosting and online shop fees without having to stop what I am doing and "work somewhere else" to come up with the money.
1 of 3
By becoming a patron, you'll instantly unlock access to 3 exclusive posts
By becoming a patron, you'll instantly unlock access to 3 exclusive posts
Recent posts by Alchemy Stones
How it works
Get started in 2 minutes