Alector
is creating the Yria Chronicles Graphic Novels and Fantasy Art
Select a membership level
Fellow Yrian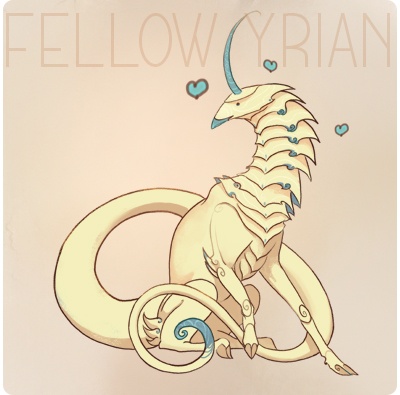 Thank you so much for your support! You get a special Thank You message and my endless gratitude!

+See completed paintings before they get posted in the public!
+High Res Panel Crops from my Comics  


Lore Finder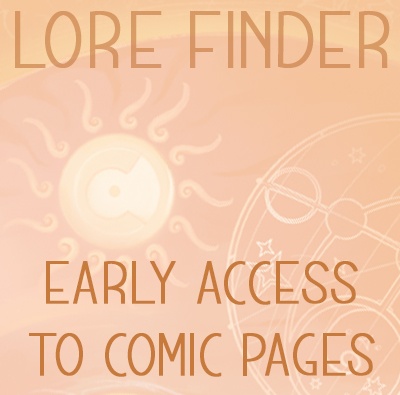 My endless gratitude and all rewards from the 1$ tier PLUS
Read pages of Haunter of Dreams. 
Due to the overly big amount of work, I have discontinued releasing the full pages to the public.
Friendly Yrian Neighbour
Neighbours are awesome! They are normally few and far between on Yria, but the more you got the stronger your community will grow. 
Read Haunter of Dreams here.
Work in progress of pictures and panels from my completed and ongoing projects. 
Sketches, ideas and thoughts about characters and world building.
Early access to new paintings including the progress from idea to completion.
Sketches, WIPs, High Res Crops
Discord Hangout with voice chat! (not yet on a regular basis)
About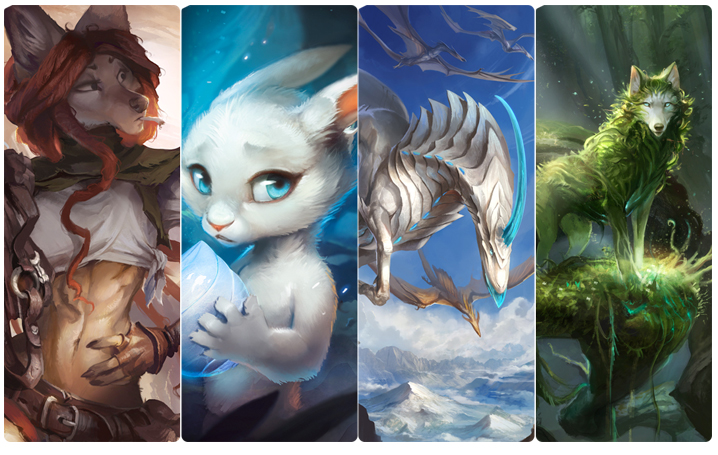 HELLO AND WELCOME!
I'm Claudya Schmidt, known as AlectorFencer. To me, art is an adventurous journey that brings so much joy and colour to my life. Ever since I was able to hold a pencil, I dreamt about telling stories with pictures. And every new picture tells the story about my journey as an artist. I want to share my experiences of pushing my own limits to be able to depict the stories I write.
For the past four years, I've been working on the graphic novel series, "
Myre - Chronicles of Yria
" and published the first volume in spring 2017. Thanks to my wonderful supporters of my crowdfunding project in 2014 I was able to put my full mind and passion into the creation of the series. In 2018, I published my second graphic novel,
"Lores of Yria - The Haunter of Dreams"
which was successfully funded via Indiegogo as well.
WHY PATREON?
Each graphic novel is a long term project that can stretch from months to years till it's done. Because I invest so much time into each page, I don't get much chance to be active on social media until everything is complete or be able to dedicate time into taking commissions.
The world of Yria is a great worldbuilding project of mine. Throughout the years, I piled up vast amounts of concepts and work in progress shots. Most of these are images that I might never post online to the public.
With your support, you help me work on my comic and painting projects, unhindered and without delays.
With Patreon, you will become part of a community of supporters with whom I can share insights to the Making Of, Work in Progress, Sketches, Thoughts and a deeper insight to my worldbuilding ventures. You can dive into the my mind and learn more about Yria. I think it's going to be a ton of fun! With your support, you help me continue focus on telling Myre's adventure and all characters around her.
And more! Since I have plenty more ideas for single illustrations outside my comic projects, this will be the platform where I will, in time, be able to give tutorials and early access to art, way before it gets posted to the public.
I would also like to give something back to the community and share my experiences and gained knowledge about art, storytelling, character design and the making of comics.
AS A PATREON, YOU GET REWARDED WITH:
  Pages of Myre and HoD from the early sketch phase to completion (spoiler free!)
  Work in progress shots that probably don't make it to the public.
  Thoughts and insights about the characters and the worldbuilding of Yria.
  Early access to pages and panels before I post them to the public.
  Early access to single illustrations and their progress.
  My approach on how I make comics and how to push through massive projects.
  In the future, private mentoring sessions for artists and students via Discord or Telegram.
My Patreon page will als keep you directly informed about my current projects and what I have planned for the future.
You will become a part of every journey.
My newest project: -  HAUNTER OF DREAMS - Lores of Yria Graphic Novel
HoD leads you into the dreamscapes of a little boy who has to overcome his biggest fears and worries. In the form of a dream tale, this story touches profound and surreal plains which only a dreamer might be able to experience.
The comic is still ongoing here on Patreon. Pages are posted on a weekly basis, including insights and high resolution panel shots.
Haunter of Dreams and Myre are both available as printed books in my online store at:
Yria Chronicles Shop
HOW DOES
IT WORK?
As a new Patron, you will be charged on the day when you become a patron, giving you access to all content shared with your reward tier. On the 1st of the following month, you will simply return to being charged monthly at the beginning of the month.
HAVE ANY QUESTIONS?
Send me an e-mail to: [email protected] or message me directly through the Patreon message system. :)
THANK YOU FOR YOUR SUPPORT! Find me here:
Twitter
Instagram
DeviantArt
FA
I can fully focus on keeping my comic projects alive and running, set aside funds to keep up with printing costs for my comics, prints and other cool things, keep my hardware and software updated too and create more art and more journeys. And you're a part of it all! <3

1 of 1
By becoming a patron, you'll instantly unlock access to 214 exclusive posts
By becoming a patron, you'll instantly unlock access to 214 exclusive posts