Welcome you magnificent Patreon!
If you're here you want to support me and the content I produce on 
AlexShoolman.com
and
thank you
for that! If you're here for some
other
reason then unfortunately I can't help you... so shoo. Shoo.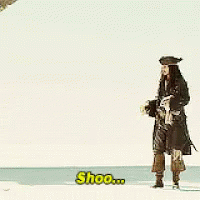 I produce high quality content on some of the most technical and profound topics of our time like this ultimate guide to 
Building A Machine Learning PC
. These topics include:
The huge shift in the Automotive and Energy industries
Your finances, mortgage and how they relate to living a long, rich life
Comprehensive guides on cutting edge technology
Detailed analysis of future tech and how they will affect your life
It all takes considerable time and effort on my part to produce. The more of you that support me, the more amazing content I can create and the more I can teach and inform with well researched pieces.
Another big part of Patreon support includes giving you the supporters a direct line to me. You will get to help suggest and choose future pieces, research topics, guides or course that I produce. It also gives you that special tingly feeling in your stomach too trust me ;-)
The site is growing rapidly with more and more subscribers every day and your help is vital to that success.
Thank You!