Select a membership level
Patron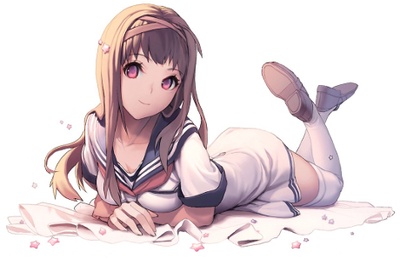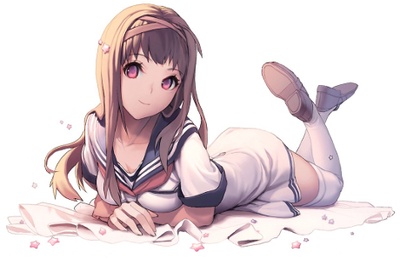 Thank you for supporting me!

For donating at this level, you'll gain access to random (and usually very politically incorrect) thoughts, polls, candid pictures, private chats, exclusive cover reveals, book release schedules, anime reviews, manga/comic reviews, and personal tidbits about me and my life that I post on Patreon - and only on Patreon. Oh, and access to the no-holes(sic)-barred "Ask Alexa!" column!

Also.

Every once in a while you'll also receive a random Patreon Perk, which can be absolutely anything. You'll just have to wait and see, but I promise it will be good.

All for only a dollar...

Voyeur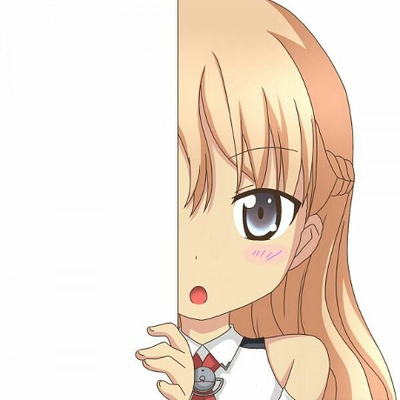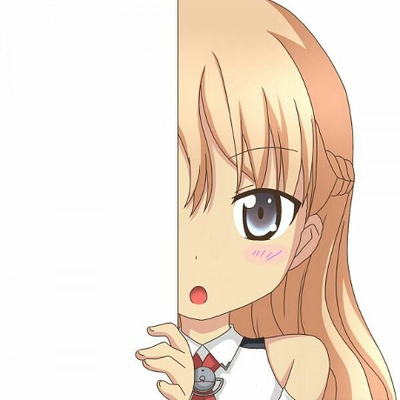 So, you like to watch.

That's good. Healthy even. And definitely fun.

In addition to receiving the above Patron rewards, you will also receive - for free - every episode of not only my erotica series Voyeur but Exitium Mundi and the extra creepy Dark Jubilee as well. Everyone else will have to pay for them.

You'll also get character interviews, which are fictional interviews with some of my most popular characters, and sneak peeks at upcoming stories once they're complete - months (sometimes years!) before anyone else does. These aren't just average sneak peeks, either - we're talking about a whopping 25% of the story.

And then there are sex toy reviews and adult movie reviews. Cause I is freak. 😏

Last but not least? My Memes That Would Get Me Cancelled posts, which feature memes that would... well, you get the idea. Things I would never have the courage to post on social media.

See? Being a Voyeur is a good thing...

Initiate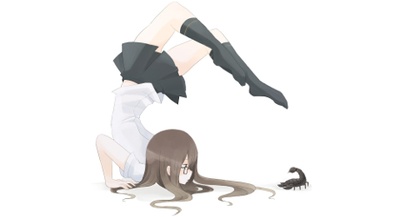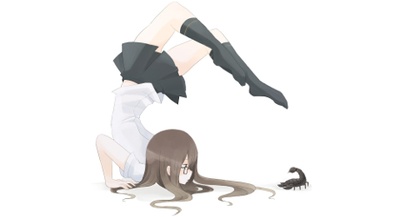 You want to be indoctrinated in the ways of the kink, don't you?

This is a good thing, a very good thing.

As an Initiate, you'll get not only all the rewards of the Patron and Voyeur tiers but also the constantly updated eBook version of "Alexaverse, Encyclopedia Alexannica (An Encyclopedia of the Alexaverse)," something not sold anywhere and only available to your tier and above.

And - and! - you'll get my Erotic Urban Legends stories before anyone else, and for free on top of that! Exclusivity. Such a beautiful word.

Life is good for my Initiates…

About Alexa Nichols
WELCOME TO MY OFFICIAL PATREON!
My name is Alexa Nichols, and I'm a writing machine. I spend most of my free time (and a good chunk of my not-so-free time) crafting tales of romance, fantasy, science fiction, dystopia, horror, and erotica. I'm also a rabid fan of anime, manga, and gaming, and draw a lot of inspiration for my work from those three mediums.
There's only one problem with my writing addiction: it's difficult making a living off of it. Which is why I have a day job. However…
ENTER PATREON!
If you enjoy my writing and want me to give birth to more, you can help by signing up to be a supporter here on Patreon. It's easy. Donate whatever you can - anything is greatly appreciated - and not only will you be helping me have the financial freedom to craft more stories, but you'll also receive some cool rewards for doing so. Rewards you won't be able to get anywhere else.
Of course, you don't have to donate anything if you don't want - I do post a daily blog about my life that you can always kick back and enjoy. You'll find it amusing, no doubt, but always 100% real.
WHERE DOES YOUR MONEY GO?
Drugs. 🌿
No, seriously, drugs. Cocaine mostly, but also meth and-
I'm fucking with you.
😅 Honestly, the only thing your donation will ever be used for is author-related bills, things like cover creation (I can't make these things myself - I have absolutely no artistic talent), editors, program costs (Office, Grammarly, etc.), advertising, and website hosting/maintenance. I'm a self-published author (by choice), which gives me an enormous amount of creative freedom, but also comes with a lot of financial responsibility. Which usually comes out of my pocket, and is why I set up this Patreon. Donations will never be spent on stupid shit, and always go towards author bills.
ARE THERE OTHER WAYS TO SUPPORT?

📚 Buy my eBooks/paperbacks/audiobooks:
https://buff.ly/2yIy xh2

💲 One-time PayPal donation:
https:// buff.ly/2lCqzg9

💦 Buy me something off my Amazon Wishlist: 
https://buff.ly/2qI1Rkd
☁ Gift me a game on Steam:
https://buff.ly/2lx 7UlB

👍 Like on Facebook:
https://buff.l y/2yGzQNz

🐤 Follow on Twitter:
https://buff.ly/2Kb dOYn

😭 Harass on Instagram: 
https://buff.ly/2CYYQyr
👻 Stalk on Tumblr:
https://b uff.ly/2KlQwex

🖼 Check out my fetishes on Pinterest:
https://buff.ly/2 K6m6km

🤓 Read about me on Goodreads:
https://buff.l y/2IpeFiB

✉ Email me:
[email protected]
📃 Subscribe to my newsletter:
http://alexanichols.com/cont act-me/
BUT WAIT! I HAVE QUESTIONS!
Of course you do. I tried to wrangle together the most frequently asked ones here, but if I missed anything, please let me know.
Q: What are the advantages of membership?
A: Well. Just for
following me
on Patreon (for free) you'll get my personal takes on books, games, manga, and anime. And we'll talk about things. Strange, interesting things. 😁
That being written,
paid membership
also gets you things. A lot of things. To mention a few: sex toy reviews, porn reviews, character interviews, random (and usually very politically incorrect) musings, polls, chats, selfies, cover reveals, and access to the no-holes(sic)-barred "Ask Alexa!" column! Fun stuff. All of it.
But that's not all. You'll also have access to my 
Erotic Urban Legends
 stories, my
Voyeur
and
Exitium Mundi 
series, my
Dark Jubilee
project, and get awesome perks like signed paperbacks, audiobook codes, story drafts, and my Writing 101 class, which meets every month. Throw in advanced (and free) copies of my upcoming novels, monthly bonus books, and random harassment messages, and you have many reasons to become a paying sponsor. There are more advantages, of course. Just check the tier descriptions out to see what they are. 😊
Q: When does the money I pledge get taken out?
A: If you are a new Patron, it will be immediate. If you are automatically renewing your pledge, it goes out every 1st week of the month. If you pledge on the 20th of October, for example for the first time, your next pledge will go out November 1st-ish, and you will receive rewards for
both
months.
Q: When do I get my rewards?
A: In the case of autographed books, the month
after
you pledge. If you pledged (or your pledge renewed) on the 1st of December, you would get your book in January. For pretty much everything else you will have access to them as soon as they are posted.
Q: My reward is late, what happened?
A: It's just me here. Sometimes I get behind. You can always contact me via email or through one of my social media networks to ask
what the fuck
if you like, just don't forget to provide me with the link to your Patreon page.
Q: Can I cancel or change my pledge at any time?
A: Yes. If you increase your pledge for the month, you will be charged the difference immediately, so you instantly qualify for a higher tier.
Q: How can I contact you directly?
A: That depends. If you're a member of my Patreon, then the best way is through Patreon's message system - it's the only app I have installed on my phone that alerts me to new messages 24/7. I always respond to those immediately. If you're not a member and message me anyway, I won't get it until I log in towards the end of the day.
If you're
not
a member of my Patreon than the best route is through email or one of my various social media accounts. I usually check them once a day, usually right before I go to bed.
Honestly, I prefer Patreon's message system for chatting, since I get the messages instantly.
Regardless, I always respond. 😊
Q: Do I have access to past posts?
A: Yes, you will have access to all older posts of the tier you've pledged for. 🤗
🤚 P.S:
Want an easy, birds-eye view of all the posts available on my Patreon page without hunting through all the different tier listings? You're in luck! Check out my
Contents
page and get to reading!
By becoming a patron, you'll instantly unlock access to 327 exclusive posts
By becoming a patron, you'll instantly unlock access to 327 exclusive posts
Recent posts by Alexa Nichols
How it works
Get started in 2 minutes