Alma Alexander - the Duchess of Fantasy
is creating new worlds of enchantment and wonder
Select a membership level
Become A Patron
Unlock exclusive content and join my community of patrons. Thank you!
Access to patron-only content
Connect with other patrons
Plus all previous rewards
cup of coffee
All who pledge $2 monthly will receive an ebook copy of one of my Triads, themed three-story collections on such topics as ghosts, romance, science fiction, fantasy... (you will get to choose which one you would like)

The Writing School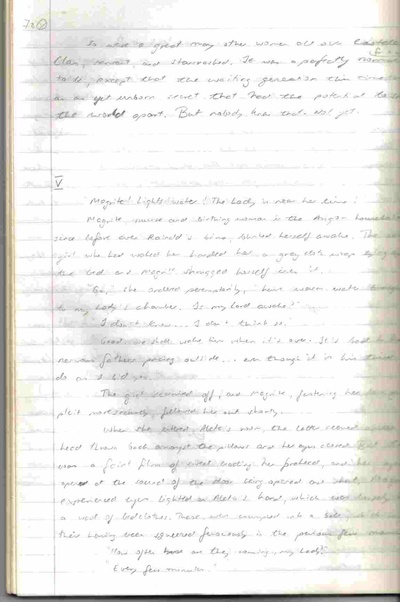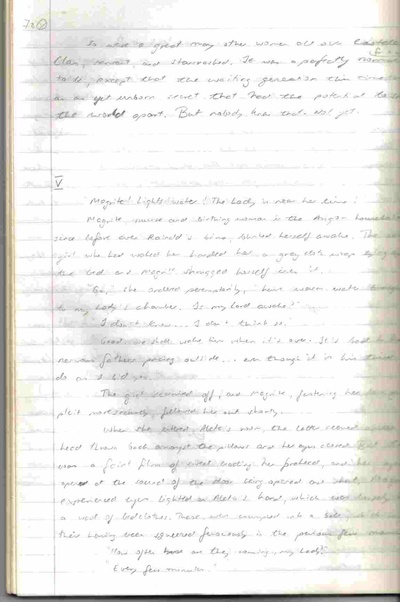 on offer - writing modules on worldbuilding, character creation, etc. Essays on writing, interactive assignments, even occasional group chats can be arranged... Also, when the Living Literary book becomes a Thing, you got a copy if you commit to this level for at least a year.)
About Alma Alexander - the Duchess of Fantasy
Hi, my name is Alma Alexander, and I am a writer.
My head is full of stories. They will out. They NEED out. But as many of you know the publishing world is in a process of flux - and people like me, people who write things that don't necessarily fall into neat marketing boxes, people who write lyrical and lush, people who take the time to create characters who walk off the page and into your memories or worlds whch linger in your dreams, those people have always had a hard time trying to find their niche, and never more so than now.
Mine are the words that need to go directly from me to you, my readers. So that's why I am here...
There are stories I want to share. You can be here to catch them.
For as little as the price of a cup of coffee a month, you can be a part of a creative world. And you are supporting someone who lives and breathes and dreams by the word. I promise you, I will not disappoint you.
A little about me -
I've been a full time writer for more than 15 years, with more than a dozen novels to my credit - they include internationally published bestsellers like "The Secrets of Jin-shei" (out in 14 languages worldwide), "Embers of Heaven", the YA fantasy Worldweavers trilogy, Midnight at Spanish Gardens", the Were Chronicles (Random, Wolf and Shifter), the humorous SF novel "Abducticon", the newset lush historical "Empress, the (I suppose best described as) paranormal romance "Wings of Fire" .... and in there somewhere I've edited two anthologies, "River" and "Children of a Different Sky".  I've been compared to Amy Tan, Gail Tsukiyama,, Octavia Butler, Haruki Murakami, JK Rowling, and others... and I've also been called entirely original, and my own thing. Back when I was beginning my writerly journey the literary legend Roger Zelazny read one of my stories and told me, "You have a voice all of your own. Nobody else will ever write this way."
I'll keep writing. You can help.
That's why I am on Patreon. How about you? What do you get?
WOULD YOU LIKE TO BE PART OF A CURRENT PROJECT?
I am putting together a short story collection called "Untranslatable" - stories based on and inspired by words in various languages (ranging from Portuguese and Spanish to rare tongues like Inuit or that spoken in Tierra del Fuego) which mean things that it would require an entire descriptive paragraph of English to do justice to. Stories already in place range from older, already published tales to brand new and never before seen stories which have either not been published yet or have been written specially for this collection; I still have three story 'slots' to fill. Where do you come in? Become a patron at $5 or higher and you get to see the entire collection - here - before anyone else does. More than that, you help me fill those last three slots. Anyone pledging $10 or more gets a signed copy of the book when it comes out, free, with my thanks, and an option to purchase further copies at 50% off the list price. All patrons at $1.$2 or $5 levels don't get it free but they STILL have that 50% discount in place if they wish to purchase it. How about it? Want to help me put a unique collection together? 
BUT WAIT... THERE"S MORE...
I may be embarking on a whole new cycle of novels, historical fantasies based on medieval history of the Balkans - my own history, my own back yard, it was only a matter of time before I went there, after all, and trust me - the story reads like Game of Thrones sometimes. Currently playing with Byzantium, the Ottoman Empire, medieval Serbia, Tamerlane and the Golden Horde... there is so much material here that I am still casting for a place to START. You want to help? For patrons $5 or higher, I will be providing insights... essays... research squibs... character outlines of the major players...possibly even glimpses of WIP as it begins to take shape. For patrons pleding $10 or more there will be special ofers on the eventual books, input on character development, possible (even if necessarily modified, given the name structure) Tuckerization  in the novels or the option to pick a character name if a direct Tuckerisation is not possible due to linguistic barriers. Want to watch me build a world, write (potentially several) stories  in this setting? Become a Patron!
AND MORE YET...
From time to time - because I don't write"short" easily and short stories are not common with me, being a novel-length writer by nature - there are going to be original new short stories here. Before anyone else sees them. Ever. Anywhere. Perhaps At All. They're yours, here, because you're here and I appreciate the company.
Anything else you might want to see here? Become a Patron, and let me know. If I can do what you ask, I will.
When/if we get here, we'll start talking further goals...

4 of 4
By becoming a patron, you'll instantly unlock access to 194 exclusive posts
By becoming a patron, you'll instantly unlock access to 194 exclusive posts
Recent posts by Alma Alexander - the Duchess of Fantasy
How it works
Get started in 2 minutes