Alyona
is creating Rock, Classic Rock, Pop, Soul and Jazz classic hits
Select a membership level
Family Member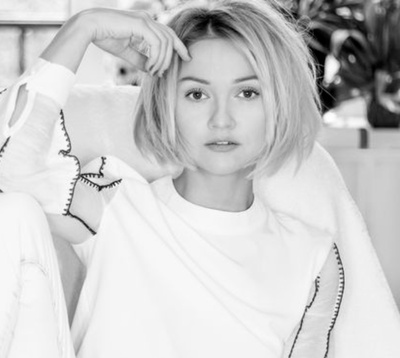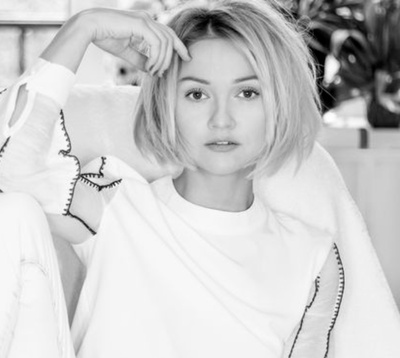 Yaaaaaay!!! Thank you so much for joining the Family!! You get exclusive access to behind the scenes videos, Q and A videos, and MP3s to download!
Thank you so so much!
You put your energy into my creations! You get exclusive access to behind the scenes videos, Q and A videos, and MP3s to download!
Wow, really nice!
That's very helpful for me - thank you! From time to time you will see what I spent this money on! Will definitely share! :))) You get exclusive access to behind the scenes videos, Q and A videos, and MP3s to download!
About Alyona
Hey guys!
First of all I'm very honored to have you all here.  I finally feel very safe and supported doing my music and achieving my goals.  Thank you for being here and willing to pour some of your energy into my dreams!!!
So as some of you know - I don't have a team.  I do everything myself: recording, mixing, mastering, back vocals, filming, editing, uploading and very often I record the instrumentals for my covers as well.  The gear I use in my home studio now is 10 years old and soon I plan to update some of my equipment with your help!!
Many of you ask about my own album.  Yes, of course, that's my primary goal to make my own recorded music and play live for people.  I have some written material already.  Style wise it's not that far from what I'm recording now.  I am absorbing all those covers I record to give out the summary.
I still haven't found the right musicians to make it happen and I also haven't had an opportunity to record my originals in a real studio with the right sound engineering equipment yet.  But I know it will happen.  You are the ones who are making it happen sooner.  As one of my patrons, you will be the first ones to hear any updates about my career!
As to my covers - you can notice I sing in loads of genres.  I'm not about a style ... I'm more about a song.  So you can hear stuff from Whitney to Hard Rock from me in the same month!  In this case, I'm following my own intuition and taste.  Sticking to only one style will make me deny some other parts of me :)))
I also love photography, makeup and style.  Most of the pictures you will see here, I did myself.  (except for the ones showing me singing on stage of course)
As my Patron, you will have access to EXCLUSIVE posts.  On the left of the Posts, page you will see 3 featured posts:
MP3s for download, Q and A and EXCLUSIVE.
I am using the "Per Creation" model for my paid patron creations.  My current schedule is to release 2 - 4 videos per month.  I will keep all my patrons updated about my schedule should things change!
Patreon bills supporters on the 1st of the month.  If you become one of my patrons, you can either pay for every creation I submit or set a monthly limit for how many paid creations you want to be billed for.  For those of you who would rather do single, one-time payments, my PayPal link is still available.   
https://www.PayPal.me/AlyonaYa
________________________________________________________________
Now for some information about me….
I am a singer originally from Russia. I have a full musical education, starting with music school, 9 years on the piano, then college as a conductor of a choir, then a musical university as an artist and vocalist.
In 2004, I won the "International Hopes of Europe" competition in Sochi, Russia along with the "Grand Prix" prize, which represents the highest award that competition can offer.
In Russia, I played with several bands.  One of them is the best Led Zeppelin tribute band in Russia called "Plumbum Dreamz".  The other one is called "Back from the USSR", where we played Beatles songs in my own arrangements.  We played in Liverpool, England almost every year at the Beatles week fest.  My dad, Valeriy Yarushin is my bass player in this band.  He's a legend of Russian folk-rock and his band "Ariel" was most popular in the 70s and still is now.  I learned a lot from him and he's still a huge inspiration!
During my career, I had the opportunity to perform with great artists such as Chick Corea, Chris Slade (AC/DC drummer), Ryan Roxie (Alice Cooper guitarist), Innes Sibun (Robert Plant's guitarist), David Campbell (musical producer and arranger of Muse and Adele), Brian Tichy (drummer for Whitesnake, Billy Idol, Foreigner, Ozzy Osborne), Hal Bruce and others.
I started making cover songs on my own in 2002.  Since that time, I have made over 320 videos for my Music Channel on YouTube from a variety of different genres.  I have recorded cover songs from ABBA, Beyonce, Chicago, Duran Duran, Motley Crue, Queen, Whitney Houston and many more.
I like a lot of different song styles like rock, pop and jazz.  I love classic rock.  Bands like Led Zeppelin, The Beatles, Boston, Oasis, Jeff Buckley, Vixen, Janis Joplin, Aerosmith, Guns'n'Roses, Bon Jovi, Scorpions, Winger, Skid Row and others.  The 80's and 90's are two of my favorite song genres.
For all my licensed cover songs that are for sale, I do full MIDI instrumentals by myself using an M-Audio Oxygen MIDI keyboard.  I also do all the back vocals & mixing and mastering by myself using Logic Pro.  My licensed recordings can be purchased here:
Thank you so much!
x x x Aly
Thanks for your support guys and helping me reach 100!! My NEW goal is to reach 300 Patrons! Thank you all very much!

Now I have the opportunity to do more music and record and practice more often!

As far as I make everything myself (recording, mixing, mastering, back vocals, filming, editing, uploading, answering the comments and often record the full instrumentals), soon I will have to update some of my studio gear that is now 10 years old.

I won't be able to make it without you, so because of your continued support, I can soon make it happen!

Thank you!!
1 of 1
By becoming a patron, you'll instantly unlock access to 158 exclusive posts
By becoming a patron, you'll instantly unlock access to 158 exclusive posts
How it works
Get started in 2 minutes