AmazonMandy
is creating Cosplays, Commissions, Tutorials, Sewing & more FREE!
Select a membership level
SUPERHAPPY! Donate whatever u feel like!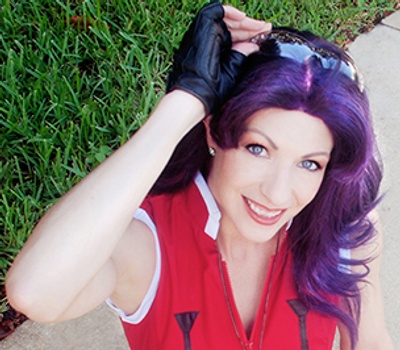 Everything on this Patreon will be completely free, including all tutorials (video & image tutorials!) , but if you feel like contributing to my hobby & new builds, I will be incredibly grateful for your kindness!
About
✨Thank you so much for stopping by my
100% FREE
Patreon!✨ I am a cosplayer who owns my own business sewing commissioned costumes and gowns full time. I have made hundreds of costumes for myself and for clients, I am so happy I can make a living doing something I love so much!! I will be sharing pics and videos of my work on here! Everyone who follows me on here will have
full access
to every single post and video I make, you don't have to donate a single dollar if you don't want to!
I will be doing blog posts that are paid Patrons only, but they're just going to be a lot of personal things, you won't be missing out on too much cosplay content!
So...if it's all free, why have a Patreon?
There's a really simple reason I'm going to start posting here on Patreon. I want people who want to see my posts to have easy access to do so. I'm honestly just tired of Facebook choking my viewers out from being able to see my posts, recently it's less than 3% of those who follow me who get to see most posts. Even I can't scroll back and find my own old posts often, anymore! On Instagram, posts are now shown out of order on your feed, and can be buried under ads.
If you follow me here, you will be able to see EVERY post. You'll have access to everything I post, and in order! What a simple concept!
How do I follow you?
Just click the "Follow" button! It's really that simple! Now, whenever you open Patreon and I've made a post, you're going to see it! That simple!
What can I hope to see here?
You will have access to (again,
ALL FREE
):
• Every tutorial (video and image)
• Every cosplay photo
• Every progress picture
• Every commission I post
• Every pic of clients in my work
• Costume Sale announcements
• Whatever other random fun I decide to share!
•
There will be blog posts for paid members only, but it's only personal stuff, you won't be missing out on cosplay items much!
If you decide to donate, every bit will just go back into funding more cosplays and tutorials, but again, you don't have to!! You'll have ✨
full access to everything for free!
✨
By becoming a patron, you'll instantly unlock access to 84 exclusive posts
By becoming a patron, you'll instantly unlock access to 84 exclusive posts
Recent posts by AmazonMandy