AmberstoneDream
is creating an immersive minecraft experience
Select a membership level
Ouistitix
Discord: Patreon Role on Discord
Pack: A mention with your nickname thanking you in the game menu included in the Amberstone pack (see the "Thank you" new.) 
Server: choose your nickname color (ingame)
Includes Discord benefits
Cochonou (Piggley)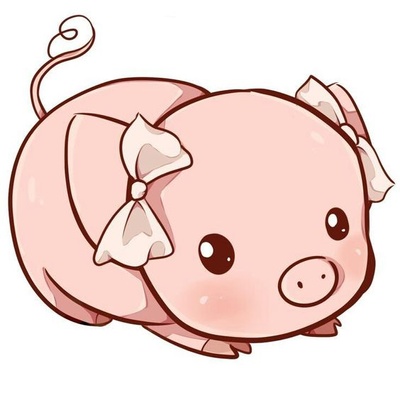 All the $2 benefits plus 
Server: you can request a private world of 5,000*5,000 (max size) on the Amberstone server.*
Server: 360° panorama or render of your construction *
Discord: channel Discord of upcoming projects and pack preview #pack-staff
Server: Special Ingame distinction (to be defined 🤔)
* To be requested as a private message
Includes Discord benefits
Farmer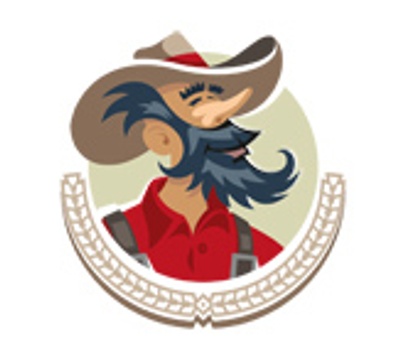 All benefits of $2 and $5
Pack: Receive a copy of the Amberstone 3D ingame menu (for your server) /deco 
you'll become the biggest pig farmer...
And many thanks for supporting our various projects 😊
Includes Discord benefits
About
AmberstoneDream is more than a simple server is a community that has been running around Minecraft since March 2015. We want to offer you the best place to express your creativity with the most freedom as possible.
Thanks to our servers (creative, survival, mini games...) our different texture packs and 3D experiences, the objective being that each of you can find what you are looking for on Minecraft.
What is Patreon and why?
Patreon provides a very simple way to support our community through a subscription model, which you can cancel at any time. Patreon therefore allows in a more fun and simple way than for example paypal to show your support to Amberstone.
Whether it is a small donation or a larger one, we send you a warm thank you.
Being personally against any lucrative aspect revolving around the Minecraft community, all this is optional of course and no ingame experience on our site or our textures pack will be reserved for the donors.
In exchange for your support, various visual supplements or bonus can be unlocked
 • A visual distinction on our Discord or in play
 • News and preview in preview about our pack and server
 • Possibility to request a 360° panorama of your construction 

preview here


 • Access to the creation of a customized private world on our servers
 • prerview of addon or pack
  And much more....

What is the purpose of my donations?
Your donations are used primarily to support our various projects and motivate us to go even further.
Currently our monthly expenses are about $100 a month.
80$ for our dedicated server
10$ site and custom address
as well as various purchases for backup, prenium plugins etc....
------------------------------------------------------------------
AmberstoneDream est plus qu'un simple serveur, c'est une communauté qui tourne autour de Minecraft depuis mars 2015. Nous voulons vous offrir le meilleur endroit pour exprimer votre créativité avec le plus de liberté possible.
Grâce à nos serveurs (créatif, survie, mini jeux...) nos différents packs de textures et expériences 3D, l'objectif étant que chacun d'entre vous puisse trouver ce qu'il cherche sur Minecraft.
Qu'est-ce que Patreon et pourquoi ?
Patreon offre un moyen très simple de soutenir notre communauté grâce à un modèle d'abonnement, que vous pouvez annuler à tout moment. Patreon permet donc d'une manière plus amusante et plus simple que par exemple paypal de montrer votre soutien à Amberstone.
Qu'il s'agisse d'un petit don ou d'un don plus important, nous vous en remercions chaleureusement.
Etant personnellement opposé à tout aspect lucratif tournant autour de la communauté Minecraft, tout ceci est bien sûr optionnel et aucune expérience en jeu, sur notre site ou notre pack textures ne sera réservée aux donateurs.
En échange de votre soutien, divers suppléments visuels ou bonus peuvent être débloqués :
        • Une distinction visuelle sur notre Discorde ou en jeu
        • Actualités et avant-première sur notre pack et notre serveur
        • Possibilité de demander un panorama à 360° de votre construction 

apercu ici


        • Accès à la création d'un monde privé personnalisé sur nos serveurs
        • Avant première a certains pack ou addon
       Et bien plus encore...

Quel est le but de mes dons ?
Vos dons servent en premier lieu à soutenir nos différents projets et nous motivent à aller encore plus loin.
Actuellement, nos dépenses mensuelles sont d'environ 100 $ par mois.
80$ pour notre serveur dédié
10$ site et adresse personnalisée
ainsi que divers achats pour des backup supplémentaires, plugins prenium etc......
Become a patron to
Connect via private message
Recent posts by AmberstoneDream
How it works
Get started in 2 minutes