Teresa (Amehana) Garcia
is creating Mythic Poetry, Stories, Illustration, Reviews, Narration, Videos
Select a membership level
Beachcomber
Limited (3 of 3 remaining)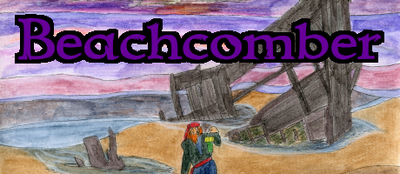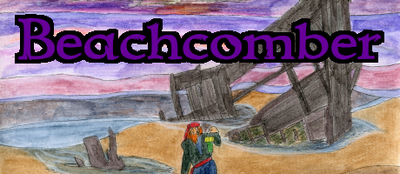 You want to help but have pocket lint? You are showing how much you care and giving me general support to keep going.
You get:
Thank you 
General Patron feed beyond the public posts
Discord Server invite & Patreon Patron role
To fuel a seasonal art piece for everyone
Thank you art
Mention on Youtube vids
Includes Discord benefits
Wave Walker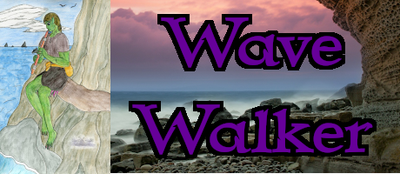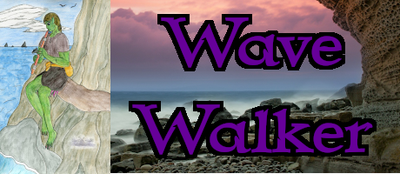 You are showing how much you care and giving me general support to keep going.
You get:
Bunches of thanks and hugs.
General Patron posts beyond public (WIPs and sneak peeks)
Discord server invite and patron rold
To fuel a seasonal art piece for everyone to enjoy
Patron only e-greeting seasonal art in locked post. Bunches of thanks and hugs. 
Mention on Youtube vids
You guys are great. Created for those that want to help a little more.
Includes Discord benefits
Cavern Peeker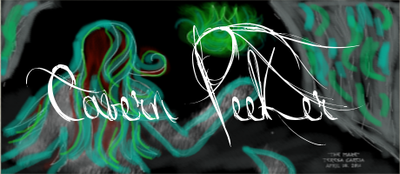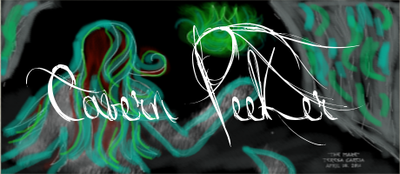 You are showing how much you care and giving me general support to keep going.
You get:
Bunches of thanks and hugs.
General Patron posts beyond public (WIPs and sneak peeks)
Discord invite
To fuel seasonal art piece for everyone
Patron only e-greeting seasonal art and in the mail. In some countries this might have to be delivered digitally to make sure it arrives since I've had customs steal cards before in one country. Emphasis is toward physical mail though.
Mention on Youtube vids
Includes Discord benefits
About Teresa (Amehana) Garcia
Hello, welcome, and THANK YOU for dropping in. If you're here then you've liked my work enough to drop in or were curious about what you've heard of me. If you can't pledge at this time don't be shy about following for what content is public or goes public!
I am Teresa Garcia of THG StarDragon Publishing, (Arashiryuu Productions within Second Life) or Amehana Ishtari (Arashi) on Second Life and within several communities.
Welcome to my Patreon and where all project updates tend to go first.

www.linktr.ee/Amehana
 links you to all of my sites and projects.



If you're a pledging patron I am considering myself as working for you in an artist to client basis. You being a client & patron supports the arts and my family.


My beginnings:
I have been writing fantasy fiction since the early 1990's. I started with "The Shadow Chronicles" which followed Flightessa and Angelina/Willow on their adventures in Earth and Terrah. A great deal of that series needs rewriting as it was my first set of stories and most of the files have since been lost in moves. My first published book was the first in the series "Dragon Shaman" which follows BlowingWind in her adventures within the mundane world and the spirit world. The other series that I am working on is "Selkies' Skins" which is currently having the second book written. My intent is to release each book in these three series as webserial novels, and then publish them to ebook and print after each of the books in the three series have undergone their respective editing processes.
Names I Have Published or Illustrated Under, or otherwise use:
Teresa Huddleston-Garcia (old, first books and editions)
Teresa Garcia
Teresa Amehana Garcia
Amethyst Stormrider
LadyRainStarDragon
AmehanaRainStarDrago
Also known as: Amehana Arashi and Amehana Ishtari in Second Life
Raindancer Morningstar (alternate translation of one version of my name).
Why Patreon:
Due to my health my 'hobby' became my work. Creating stories is work, and creating books costs money. Even as a publisher the funding for editors and cover art comes from my own pocket, not just when it comes to funding the editing and art for my own works. Even when doing illustrations myself there is still the matter of paying myself so I can pay the bills, buy the Deathwish Coffee that fuels my writing, and all those other lovely things. A dollar a month can add up to a great deal of help. Royalties only add up when books are being bought, and are a small trickle of any author's income.
This is where you come in. Your monthly payment pledges contribute to things such as:
keeping the bills paid (and if lucky, toward very needed home renovations)
kids and service animals fed
power
the horridly expensive internet, since all that is available in my location is Satellite Internet
funding writing time (poetry, fiction, writing advice, meditations)
paying an outside editor on my own writings
eventually being able to pay Illya Leonov up front for narrating the next book of Selkies' Skins, as agreed, and the Dragon Shaman books
and all those other lovely things that self-employed stay at home mothers need help with. 
Current Priority Projects:
Selkies' Skins book two
Mythical & Folkloric Poetry
Flash fiction
Poem Videos
Seasonal challenges for Dragon Hearts RPG website
Story reads (recorded for Youtube, many themes)
Art commission slots
Illustrations for any PenIt! Publications or THG StarDragon Publishing projects
ACX Audible audiobooks
Streaming music and stories on Sundays for the Trotsdale Library and Intersim Library Network in Second Life. Stream url: http://us2.ishout.net:8403/
Intersim Library Network & Trotsdale Library forum: http://intersimlibrary.freeforums.net
Lower Priority Projects:

Arashiryuu Yashiro (Second Life locations) facility updates
Book Reviews
Pure ASMR videos (as opposed to just soothing reads)
Meditations
Short Stories
Dragon Shaman book three
The Shadow Chronicles rewrites
Food related vids for Amehana's Cauldron
Pony themed mods and commissions for Second Life
Selkie themed coloring book

Second Life Locations I am associated with:
Arashiryuu Yashiro main site (with Nisa): 
http://maps.secondlife.com/secondlife/Ontario/219/...
Trotsdale Library:
http://maps.secondlife.com/secondlife/Trotsdale/22...
Arashiryuu Productions (Trotsdale): 
http://maps.secondlife.com/secondlife/Trotsdale/99...
Arashiryuu Productions (Neighberry): 
http://maps.secondlife.com/secondlife/Neighberry/47/76/22
Discord Servers:
Goals:
To the side you will see a goal to be met and how much further to the next milestone. I encourage you to look through them, and they do update at times. Most of these amounts are cumulative. By collectively pledging to a goal amount that locks in those activities as a minimum of what you can expect to see from me. Other goals are procurement of things such as an editor, upgrading equipment, paying an external narrator. This is on top of getting my writing time paid. One of the goals listed is full time pay, which would allow me to finish and release much faster without having to worry. From time to time goals and amounts will change as projects get met. You will also see what you get in return at each personal tier pledge level. Most tier rewards are cumulative as well. If you have suggestions on what you would like to see as a pledge tier reward then please feel free to let me know.
You might think of your monthly pledge as a tip, but for me... it's earned. There is a growing log of things that only Patrons have access to, in addition to the publicly posted works. This is work just as valid as a banker's.
Where to find me or my works:

Writing
To check out the backlog of what is posted in the current webserial version:
The Livejournal and Dreamwidth locations update before the website archive linked below. I try to update that on Sundays when content is ready.
NarrationArtOther
Exclusive and Non-Exclusive Content:
Something that will be exclusive content for backers through Patreon though will be assorted doodles. The main content will be public though, such as installments of the story currently being worked on, videos related to it, book review videos, the occasional recorded short story on my Youtube channel that is either my work, public domain, or submitted to the SL libraries that I help curate, and sometimes poetry. My goal is to have at least one thing posted monthly, but hopefully weekly. Thus why I chose this to be monthly instead of per installment.
Things I am considering adding:
I am considering making pin-buttons with art for my publishing company and each of my three novel series (including The Shadow Chronicles). First I would have to do the art for each, obtain a button machine, and then decide at what level they should be set at for pledge tier rewards.
Button/toggle type buttons. I have this problem with button going poof. I had the thought that I could make some myself. Then I had the thought that I could later make enough to be available in the Treasure Tippler goodies. First I need to obtain a woodburner for the idea in my brain.
Keychain art
Editing
I do take on editing and/or book layout projects. My prices are generally $20 an hour or $3 to $5 per page, though it can be more depending on the level of work needed. Feel free to message or email me.
Illustration
I do take on art commissions. An art slot usually starts around $20 for a two hour work slot. If the piece is expected to take more time then I ask $10 to $20 per hour after, depending on how intricate and difficult a piece may be and the intended use of the piece. Art for books might also be subject to a royalty arrangement which could change the up front price.
Hey, you made it down to the bottom! Thank you so much for reading all of that and for considering signing up to be a Patron. If you can't afford to I completely understand. I do have quite a lot here that is free. If you'd rather support me on another site I also completely understand that!
My son is also a creative. If you like intricate paper models, ceramics, art, or Doom perhaps you would enjoy some of my son's projects. Please note that we've not been able to post all of his models and other creations up on his own Patreon, 
Springwolf
.
Flash Fiction Fridays Podcast
If we reach this then we can be certain of a podcast update for 4 flash fictions or short stories a month read for www.flashfictionfridays.com.
7 of 17
Become a patron to
Unlock 227 exclusive posts
Connect via private message
Recent posts by Teresa (Amehana) Garcia
How it works
Get started in 2 minutes