Ana Lucia Alves
Creating Cinema's Renaissance with CINE TRIBE
Select a membership level
Ana's YouTube Channel support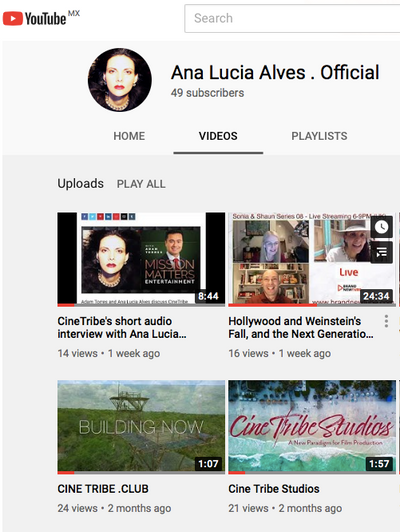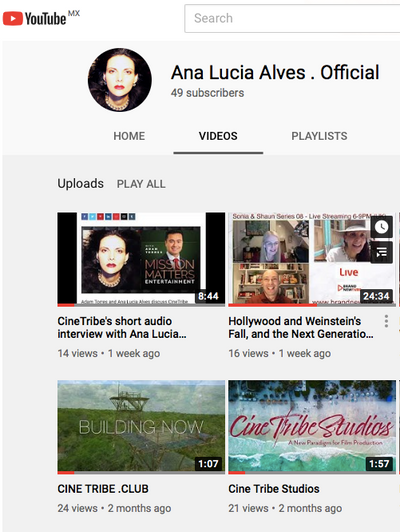 Ana has now done 12 episode of her weekly (or not sometimes) YouTube VPodCast #ReclaimYourMind, revealing the excitement around the building of Cine Tribe Studios' in Tulum, The Vedic Times Eco-Village facilities and its amazing community. Also having deep discussions on important issues, with amazing characters.
Check out the YouTube channel for more @ 
https://www.youtube.com/channel/UCoVX49lki9vDr_NqDcfmaPQ

and please subscribe.
Thank you!
Cinematic Arts Studio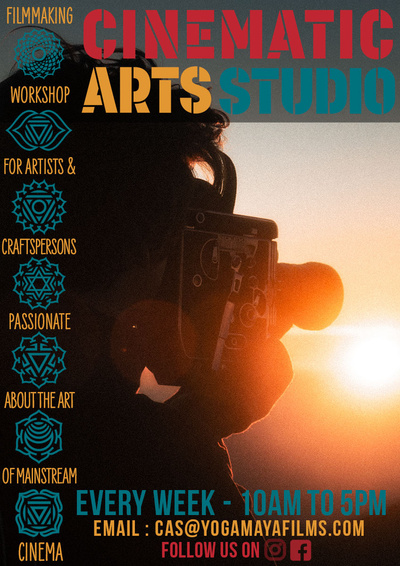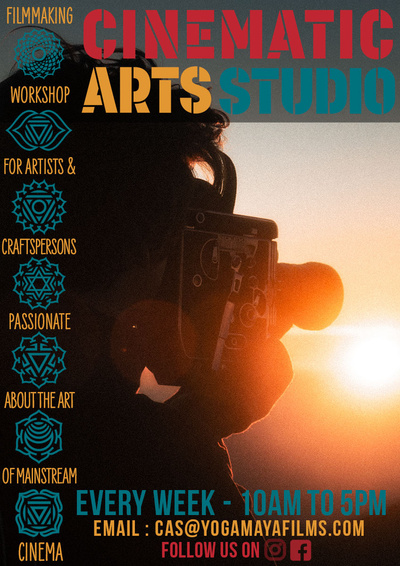 🎥 For the Love of Cinema! 🎬

CINEMATIC ARTS STUDIO
Filmmaking Workshop

For artists & Crafts-persons passionate about the art of mainstream Cinema.
'Cinematic Arts Studio' is a weekly workshop that brings together artists and craftspersons passionate about the ART of mainstream CINEMA.

Cine Tribe Lover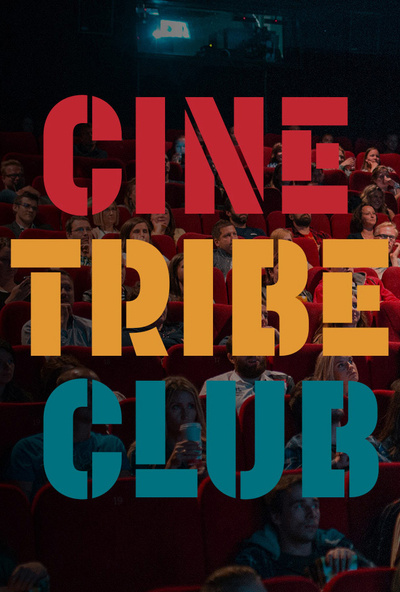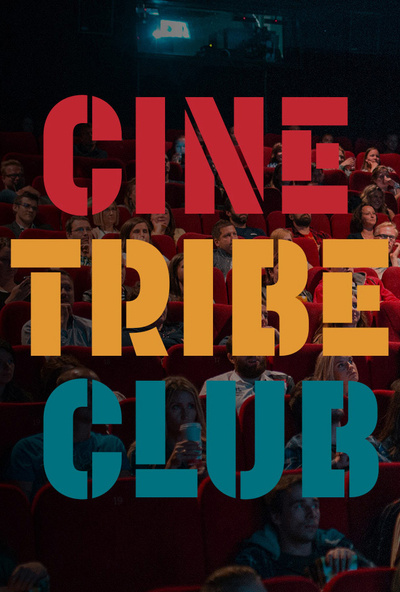 Inside look into Cine Tribe Tulum's building completion.
A Cine Tribe Tulum's T-shirt after 12 months of contribution.
Inclusion of your email on our Newsletters (please write us for this).
Inside look during 'Cine Tribe' movie's production.
About Ana Lucia Alves
"Beauty will save the world"
Dostoyevsky


Ana Lucia left Brazil at 18 to travel the world as a top model. Some time later, following her true calling, she studied acting and produced documentaries and short films. 
Ciné Tribe is a group of (early stage) projects aligned toward a single purpose: an entertainment industry based on independent voices, free from corporate cultural conditioning and geo-political agendas.
There is an Artist in each one of us; it's paramount that we express and promote our humanity though the Arts.
Get involved today by becoming a Patron; because it takes a town to make a great Movie!
The 'Time to Die' & 'Art Club' Movies needs 12 months minimum of your Patron-ship, so please chose well. And if you wish to contribute 'one time' only, please contact me directly. Thank you.
Everyone who contributes to the Movie Production will receive the equivalent % of profit share; note that resources and time of cast and crew are also factoring in.
Now Producing a Cinematic Feature
'CINE TRIBE' IS A 'NEW WAVE'
FOR THE 21ST CENTURY
As physicists try to uncover the base structure of matter, CIEN TRIBE and Yoga-Maya Entertainment is working to uncover the profound psychological nature of cinema.
Historically, 'emerging' technologies (eg. sound, color, CGI) have caused many evolutionary paths in cinema to be prematurely abandoned, leaving its true potential largely undiscovered.
This focus on technology – rather than movies – has left audiences uninspired and studios relying on marketing rather than content.
Cinema's renaissance is about the magic of cinema; conceiving, producing and experiencing it. Yoga-Maya is all about this 21st century 'New Wave'.
Audiences are waiting.
We're now editing the feature film 'Time to Die'.

Synopsis: "The movie shows the last words and feelings from a group of people spread around the world, after being told that a private and powerful group are carrying out a global extinction event in the next 24 hours."

We're looking for US$ 4,000.00 to finish it.
More benefits and details upon request.

Thank you!

1 of 2
Become a patron to
Connect via private message
Recent posts by Ana Lucia Alves
How it works
Get started in 2 minutes