Anastasia Catris
is creating Art and Writing
Select a membership level
Coven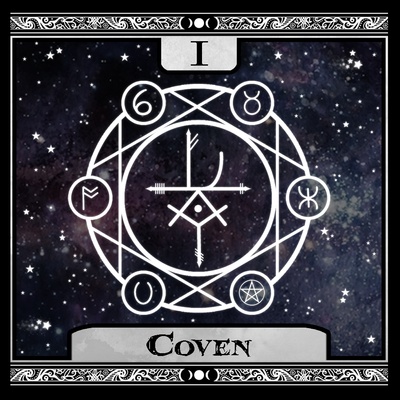 Welcome to the Coven!


Supporters at the Coven level will receive:
Access to the Patrons Only Area, which includes:
Early access to exclusive artwork, works in progress, videos, unseen/published artwork and tutorials. 
Access to Patreon Only LIVE Art Stream.
First refusal on all original artwork for sale and early pre-orders of all prints.
Access to vote on Patron art requests* every month. (*Patrons can nominate artwork in the $5 reward tier and above) 
Access to Patron-Only commission lists.
Access to book and artwork pre-orders.
Page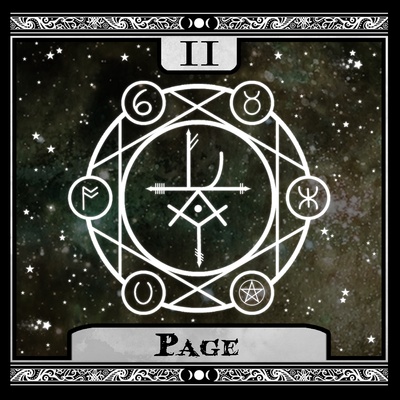 Welcome to the Coven!
Supporters at the Page level will receive:
Access to the Patrons Only Area (See Coven Tier for more information)
10% off all items in my Etsy Store and items at conventions.
Patron Only Art Requests - Once a month you can make an art request. One will be chosen to be created from the pool of requests based on votes from the other Patrons. 
Knight
Limited (16 remaining)
Welcome to the Coven!
Supporters at the Knight level will receive:
Access to the Patrons Only Area (See Coven Tier for more information)
On your FIRST payment at this level you will receive:
A postcard from me thanking you personally for your support
An A4 art print 
A Knight Tier Sticker
A Patreon Sigil Sticker
Digital perks from the Page Tier. 
About

My name is Anastasia Catris and I am an independent artist and writer living in South Wales in the UK. I have been a freelance artist since 2010 with illustrated books and artwork published worldwide.

I joined Patreon in 2016 as a way to help me to fund my personal artwork and writing projects. The community I have fostered through Patreon also gives me the inspiration and incentive to update my social media more regularly with art and brand new content; as well as connect with you through blog posts, exclusive works in progress, videos and live streams.

Your Patreon support allows me to focus on personal projects such as my creator-owned anthology of short horror stories, 'Cirque Du Mort'; my ongoing web-based 'Book of Shadows'; my upcoming comic book about mental health, 'Tangled Up In Blue' as well as YouTube videos of my creations, artwork and lifestyle vlogs covering my 20 years as a practicing witch.

As a self employed artist a lot of my professional time is spent working on projects for companies, commission work and dealing with all the everyday admin/job-searching/self-marketing that comes with it. Sadly, this doesn't leave me much time to focus on my own personal projects.

Your Patronage will not only help me run these everyday tasks and use the funds to make them more efficient (e.g. a higher quality printer for conventions/store prints, online marketing services, computer programs and licensing) but they will also help me to buy vital art supplies, pay studio bills and website fees. But, most importantly, they will allow me the personal freedom to work on my own projects going forward.

If you are brand new to the world of Patreon - Welcome! Follow 
this link
for a really handy video explaining how it all works.
Basically, Patreon is a crowdfunding tool a lot like Kickstarter. The main difference being that, rather than funding one large project that has a set financial amount as its end goal, you are subscribing to help fund a creator to create artwork and projects on a regular basis. 
By becoming a Patron you are also gaining access to a number of perks and rewards; not to mention the warm, happy knowledge that you are regularly contributing to helping an artist create brand new work. 

If you like my artwork and would like to help me create even more, or you would like access to the Patreon Only Area which will include exclusive content not shown on any of my other social media accounts including:
Behind-The-Scenes exclusive content including my work on official sketchcard sets for Marvel, DC, IDW and Dynamite.
Videos before they go live on YouTube.
Online Live Streaming of art process
Works in Progress.
Vlogs of conventions and public appearances.
Then all you have to do is
Become a Patron
and choose how much you would like to donate per month (even a $1 - or just 75p for us Brits - can go a long way!) As well as the perks mentioned above, you can also get:
Patron-Only commission lists.
Discount off artwork, prints and books on Etsy and at conventions.
Downloadable Book of Shadows Pages.
Dedications inside upcoming personal books and comics.
Early access to book and artwork pre-orders.
Ability to request characters/sketches in warm ups/live streams.
Seasonal gifts sent to your door.
Prints, commissions, artwork, postcards and sketchcards (depending on the pledge tier you choose).
If this seems like something that might interest you and you would like to follow my
Patreon
as a supporter, click the
'Become a Patron'
button and get started now!
You can change your pledge at any time so there's no obligation.

I studied English Literature in Royal Holloway, graduating in 2008. I continued my studies in the USA and specialized in comic book illustration at The Kubert School of Comic Book Art. I have recently returned to study my MA in Cardiff University, specializing in Neo-Victorian Studies. I am probably best known for my adult colouring book series 'Colour Me Mindful' which was published worldwide and has exceeded 500,000 copies sold.
As well as illustrating, I also enjoy writing my own short stories, novels and spellwork. I have been a practicing witch since 1999 when I was self-initiated into the Pagan religion. I am also an avid reader and enjoy pen and paper role-play games including Dungeons & Dragons and Vampire: The Masquerade. I also love video games, especially RPGs and Sandbox games.

Reaching this goal per month from Patreon would help me pay my studio bills, admin fees and help greatly towards my cost of living; which will in turn free up time for me to pursue personal projects rather than having to take on commercial work. 
2 of 2
By becoming a patron, you'll instantly unlock access to 846 exclusive posts
By becoming a patron, you'll instantly unlock access to 846 exclusive posts
Recent posts by Anastasia Catris