Andrealphus Games
is creating sexy story games
Select a membership level
Observer
Limited (0 of 500 remaining)
Patrons at this tier will have access to the latest release of Love & Sex.   
Includes Discord benefits
Beta Tester
Limited (1 of 1,000 remaining)
Patrons at this tier will have access to the latest release of Love & Sex.  
Includes Discord benefits
Expensive Beta Tester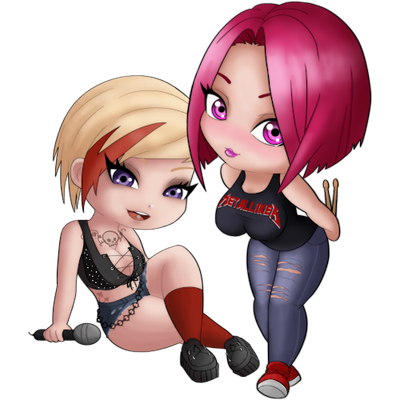 Patrons at this tier will have access to the latest release of Love & Sex.
Includes Discord benefits
About
Hello everybody :D
I'm a freelance Python coder, and I'm setting up this patreon campaign to be able to do more of what I like - which is creating games, well...adult games anyway!
If you want to report a bug in the game, you can do it using this 
form
.
If you want to discuss the game, or just hang around and chat, then you can join us on our dedicated 
Discord
.
If you have any questions about the game, we have a 
wiki
with a (partial and not so up to date) walkthrough.
The main game for this patreon is called "Love & Sex: Second Base".
It will be available for free (at least partially), and updated monthly, and of course more patrons = bigger and better updates.
Love & Sex: Second Base
is a dating sim where a geeky guy or girl (hopefully you) gets to be be roomates with two very hot people and meet plenty of others in their daily life.
The player has the choice of taking on the role of either a guy or a girl and meet a whole cast of unique and memorable characters along the way.
The aim of the game is, bascially, to get lucky with the partner of your choice, meeting, dating and (of course) getting it on in a host of different places, situations and positions.
You can keep it casual, ask for their hand in marriage and even get them pregnant, while being either the perfect partner, or cheating on them whenever the chance arises.
To do this, you'll need to build your stats, know your conquests and play the game like a pro.
The game is structured around a year of 4 months/seasons (summer, autumn, spring, winter) of 30 days with holidays, the protagonist and prospective dates have a birthday and can react accordingly with the calendar.
But remember, they can react to each other and if the player is two timing he can get in trouble, the game has a date and a phone systems so you can invite girls and guys to dates, ask their numbers and send them dirty texts.
Mike (our hero) and Bree (our heroine) live in a small house and work boring jobs, but during the course of the game they have the possibility to improve their lot in life.
Each girl/guy has his/her own schedule and will be in different places at different times, dressed differently and choose different activities, when the hero meets a girl/guy he/she can talk to her/him, give her/him gifts, compliment her/him, ask her/him on dates, ask her/his number or her/his birthday...
Basically, their lives (and love lives) are yours to control!


The game currently offers:

922 519 Words of story
975 Voiced lines 
477 Events 
183 Activities 
100 CG (not counting variations)
62 Items to buy, use and gift
46 Locations to visit
18 Dateable characters to have sex with
10 Dating spots
A public version is available on itch.io.
You can download the latest patreon version here.
Project Leader: Andrealphus
Character Artists:
Senturi
,
HXL
Background artists:
Dark-Oshigan
, 
Mirko B
and 1 more
Chibi artist: 
Boo M

Icons/UI/ artist: 
InkAllOver
Writers:
Waking Dreamland
, 
Tik Tik
, Paris, Phoenix, Andrealphus,
Nate Walis
, Cherrywood
Developer: Andrealphus
Playtester: Weaselman
Very Important Patrons: Andreas, Anhungi, Anthony Ochoa, CSP, dotdotdot, Eric Vong, Jacob, JantsoP, JH Shin, Ji, nebs, Pallastovid, Rahl, Raze, ROBERT CARR, Thomas Davidson, trainblub, Valtyr
In addition to Love & Sex I am working on other smaller projects:
/!\ Note that this game contains adult rated content. Please do not play or support if you are under the legal age in your country./!\
$10,306 of $15,000
per month
The cheats will be made available to everyone.
11 of 11
Become a patron to
Unlock 133 exclusive posts
Connect via private message
Recent posts by Andrealphus Games