Andries Bik
is creating off-grid Sailing/Travel/Adventure videos ..... and smiles :)
Select a membership level
Calimero Patron
For $1 you get:
-To see my videos before released anywhere else
The Calimero Patron might be the smallest Patron but as powerful as the others. With this donation you are saying  "I love your videos keep making them!" 
For just $1 a month you'll get to see al my video's before they will go online anywhere else.
Minion Patron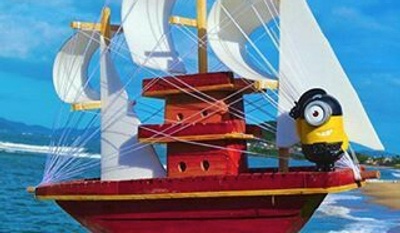 For $2.50 you get:
-To see my video's before released anywhere else
-See raw, uncut non edited video's
-See live video events
The Minion Patron is exactly what a minion does; You make me smile and happy by showing you think and care about me :) That you want to suport me in making better and more movies. In return you get to see all my new movies before I upload them anywhere else and see some off the raw video material.
Tasmanian Patron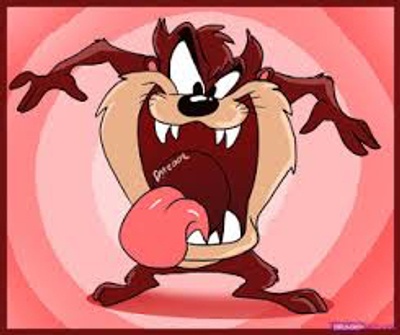 For $5 you get:
-To see my video's before released anywhere else
-See raw, uncut non edited video's
-See live video feeds
-Bonus video's only to be viewed on Patreon
You are the Taz Patron and shout out "I love your movies and don't you dare stop making them!" Thank you so much for believing in me. With this donation I can buy more data to upload more andbetter quality movies :) 
About
YEAHHHH!!! Thank you so much for taking your time to visit my Patreon page :)
You know I've been sailing around Europe trying to live as off grid and humble as possible. Using windturbines, solar panels, sails and a fishing rod. Showing you don't need much to travel and be one off the happiest people on earth :)
Sailing the world, making/editing videos and taking you along on my adventures is what makes me happy. Sharing my adventures, reading and responding to your comments turn a smile on my face every day :)  But, I want to make them better!! Now everything is shot by my old iPhone 5, a Gopro and toy drone, whahaha, yes serious. 
So through Patron I hope to have found a way that allows me to renew my cameras and upgrade my video and editing skills. As well as creating a more personal connection with you by sharing non edited videos, vlogs and photos for Patrons. I would love to have some Patrons aboard to come sailing with me and experiencing the freedom and beauty of living on board. 
So if you enjoy my videos, appreciate the time I put in making them and want to show your support: you can now easily do so by becoming a Patron for already $1. You as Patron will allow me to sail further, longer and make more and better videos. You could not make me any happier!  
So If you can spare $1 or more than click that Red button right top, become a Patron en get my eternal gratitude :)

My ultimate goal is to reach €750. That means I can full-time travel, film and edit movies. Showing you guys the world trough my lens and hope to bring motivation and a smile to your faces :) That amount is sufficient to pay for my monthly costs as mobile internet, healthcare, food, shelter in the harbor in case of a storms etc. and to save up for new video equipment because the sea keeps eating up my stuff, salt water is not a friend of electronics I can tell you, haha.
So if you like to support my moviemaking, or just want to say "Andries I like your movies and thank you for making me smile" :) Than subscribe now if you can spare a dollar or so a month. In return you get to see all my vlogs first in the world, heaps off content specially for Patrons, and my eternal appreciation :)

1 of 1
By becoming a patron, you'll instantly unlock access to 34 exclusive posts
By becoming a patron, you'll instantly unlock access to 34 exclusive posts
Recent posts by Andries Bik
How it works
Get started in 2 minutes