ANDULAIRAH
is creating The Dream.
Select a membership level
Venus
Each month, get answers to questions you have for me, for yourself or whatever you want. This video is not available to the public, however it is shared with other Patrons & is your chance to freely ask me whatever your heart so desires and get thorough answers.
Your Own Rose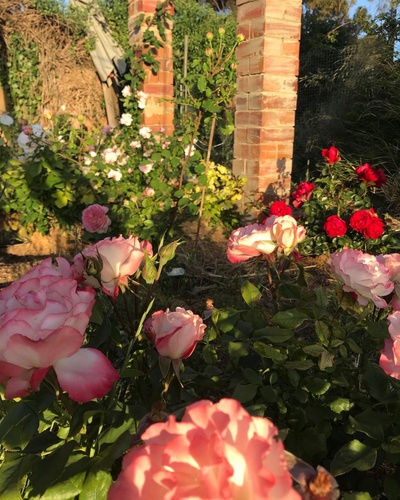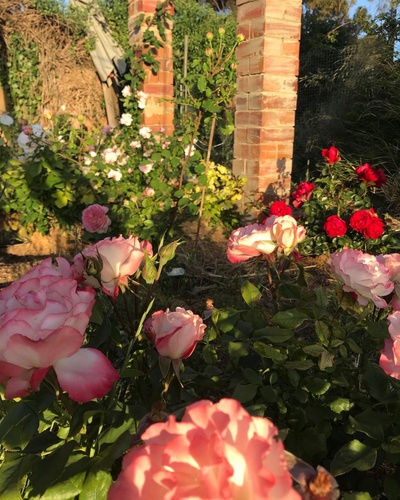 Why not pledge your energy to a rose at El Noor Gardens? Infuse the rose with your love, and help me feed her and nurture her to her maturity. I will even create a custom plaque with your name at the base of the rose. 

Your Own Date Palm
This is your chance to have a date palm name after you. As you know, I am in the midst of creating my own small Eden of Earth called El Noor Gardens. Many of you have been following my journey from the start. Here is an opportunity to take it to the next level--you can have a date palm NAMED after you! 
You can name your date palm by your own name, or you can give the date palm its own name. I can even go as far as to make a little plaque for your date palm! Your $10 a month will help me nurture and care for your named date palm, nursing it until it reaches its full maturity. Who knows? One day, you may even visit your date palm with all its luscious fruit bearing fronds and have pictures together! 
Ive always wanted to share El Noor gardens, so I thought this was a nice way of doing so. 
I will take pictures of your date palm for you, so you can see its progress. 

About ANDULAIRAH
Thank you for visiting my Patreon page. I am Andulairah. Im on a quest of returning back to nature, and strive to create a life in accordance with the natural laws of existence, and living in total harmony with Planet Earth. 
Of course, the journey is set with challenges for all of us, but I hope that I can inspire those of you to also work towards simplifying your life by living abundantly, understanding the real nature of living, and to approach life more intuitively, more passionately and more creatively. 

You may know of me through my original Youtube Channel, which was the platform that opened the door for me to you guys. After almost 50,000 subscribers, 900 videos and millions of views, Youtube terminated my account. It all began back in 2009 with my first upload, when Youtube was a wonderfully liberating place to be, until it morphed into what it is now.  I have since created a new channel, which is easily found on Youtube. 

This quest, inevitably, has taken me back to Mother Earth,  to where it all began. Back to nature, to the birds and bees. 
As of 2018, I have become a custodian to small old property that I am converting into an Eden full of abundance, richness and love. I have 4 chickens: Deema (now the boss lady), Venus, Shallaha & Erethae. Not to mention hundreds of wild postle birds, kangaroos, magpies, pigeons, parrots and crows. I also have the odd visit from the one eyed crow called Smoky. 

Everyday, I wake up and see the manifestations of these dreams unravelling before my very eyes. Flowers are growing, trees are producing fruit and date palms are swaying, anchoring their roots deeper into the Earth. It makes me smile.  Sure there are challenges, and things I don't know, but Im enjoying the process of learning more as I go along. I share some of these experiences, and I hope my experience has perhaps given some inspiration for those that are seeking to do the same. I want to extend my gratitude  for your continued support-- in friendship, love and assisting these dreams to come true. 

Blessings & Radiance
~Andulairah
Become a patron to
Unlock 129 exclusive posts
Connect via private message
Recent posts by ANDULAIRAH
How it works
Get started in 2 minutes