Andyax
is creating movie making videos and shorts
Select a membership level
The Enthusiast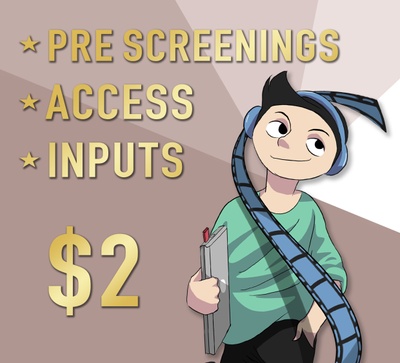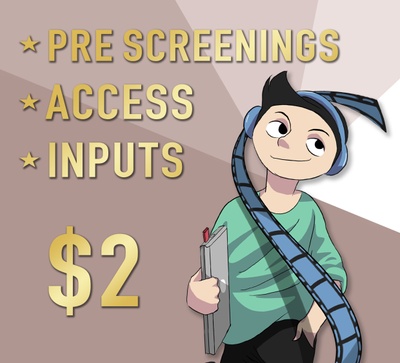 Join our film community and be a part of the adventure!
Join our community
Access our Patreon-only feed
Early access to videos
Give feedback on upcoming videos
Ask questions we can answer in the videos
Connect with other patrons
Our eternal gratitude as you help us continue
Writer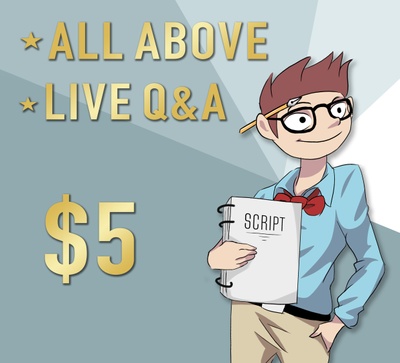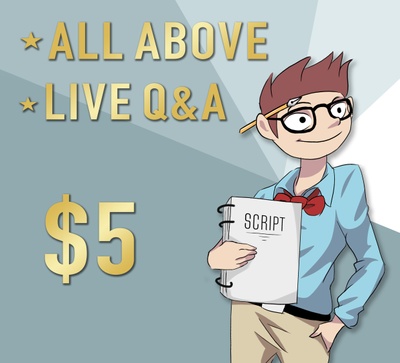 Prepare your questions: Access our live Q&A!
All previous rewards!
Access our live video-chat where we answer your questions! The video is also available afterwards. 
Cinematographer
Access Andyax's life and learn the secrets of becoming a filmmaker!
All previous rewards!
Vlogs; Behind the scenes, quick tips, secrets and much more.
About Andyax
BACKGROUND STORY:
10 years ago, we created our YouTube channel ANDYAX. Through all these years the channel has been run by a small group of Norwegian filmmakers; Anders Øvergaard, Eskild Fors and Thomas Leypoldt, delivering trustworthy tips and knowledge on filmmaking.
After having a successful crowdfunding to realize the ambitious sci-fi film The Camera Hack, Eskild Fors devastatingly passed away in May 2017.
In addition to losing our best friend and colleague, Anders became the father of a little girl and Thomas needed to pursue more paid projects. Having previously used an average of 1-2 weeks on each of our YouTube videos, it now seemed impossible to keep on releasing quality content on a regular basis. We simply had to focus on our full-time jobs to get enough income.
But then, an overwhelming response of condolences from our followers got us thinking: What we had created was more than just entertainment and learning for people; It filled people's life with joy, inspiration and even dreams. It truly made us re-evaluate the future of the channel. We simply couldn't stop now. We had to continue, and we knew that is what Eskild would have wanted as well.
This time however, we would need your help.
HOW CAN YOU HELP?
After a couple of rounds discussing what to do next, we have come to a conclusion: We want to humbly ask you if you will help us to continue.
With you on the team, we can continue to create videos
with
and
for 
you. You will be a part of our online Andyax crew and be involved in our videos. As a Patron, you will also be a part of an exclusive community with access to much more than just the video. We will communicate with you directly with behind the scenes, news, ideas and much more. And finally we have a place to post vlogs! Just choose how you want to engage by selecting your preferred role :)
I'M NEW TO PATREON, HOW DOES THIS WORK?

Our filmmaking videos and shorts are available for free to everyone on YouTube. However, if you'd like to support us, you'll get access to Patreon-only stuff depending on your level of contribution. As a Patreon, you'll get notified anytime we post something visible at your level of contribution (you can turn these notifications off if you like).
It's easy to join. Just choose your contribution (rewards) to set up an account. Payments are done securely (for instance through PayPal).
You will only be charged per video that is uploaded and available on YouTube. We will only charge you for 1 video per month (which will begin when we reach our goal). If this change, you will get notified beforehand. You can also restrict the number of payments per month when you choose your reward. When you become a Patron, you will get access to all previous posts (vlogs, updates, behind the scenes etc) depending on which reward you choose.
Your contribution will be used to produce awesome filmmaking videos and shorts for the Andyax YouTube channel. You will not be charged for other videos like vlogs, announcements, promoting the Patreon page or anything like that.
Let's start this adventure together!
🎬
Anders & Thomas
When we reach 100 Patrons, we can continue the adventure!
1 of 3
By becoming a patron, you'll instantly unlock access to 143 exclusive posts
By becoming a patron, you'll instantly unlock access to 143 exclusive posts
How it works
Get started in 2 minutes