Animaine
is creating Podcasts, Videos, & Comics
Select a membership level
Collection Plate
Your support is invaluable to me! You get my eternal thanks & a shout-out in my videos' end credits!

Patron shout-out in YouTube videos

Work-in-progress/Behind-the-scenes
The Cool Kids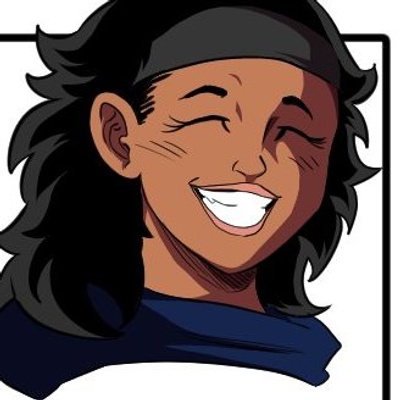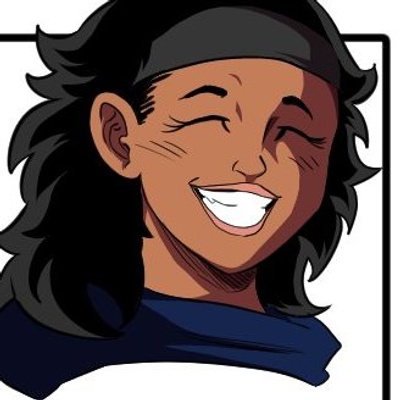 You believe in what I'm doing and just want to be a part of it. I appreciate you SO MUCH for that! In return, you'll get a behind-the-scenes look at my creative process, including some concept & sketch art for current and future characters from my stories!

You'll also have early access to some of my bigger projects on YouTube, and you'll get a shout out in the credits!

Work-in-progress/Behind-the-scenes

Patron shout-out in YouTube videos
Animainiacs
This tier gets Patreon EXCLUSIVE pieces, like the monthly comic strip "Jay Jay's Kids" that features characters from both stories in wacky crossover adventures!!!

Patrons at this level and above also get to request a short story from yours truly! No topic or character is off-limits (expect 1-sided stories about IRL events), and crossovers featuring YOUR OCs are an option as well! 

Fan requested Short stories

Work-in-progress/Behind-the-scenes

Patron shout-out in YouTube videos
About Animaine
Hai :: )
I'm Animaine. Long time Youtuber, new comic writer, and lifelong nerd. 1st things 1st, I wanna thank you for even taking the time to come here. Having this level of support means the world to me. And now that you're here, in the words of Fire Marshall Bill, LEMME SHOW YA SOMETHING!
(Left to right) Kendra Luciano, Kathryn Scarlett, Chris Kincaid & Curtis Dempsey from The Spider's Circle
As I said, I'm a new comic book writer and currently working on two original titles. First there's The Spider's Circle, a fantasy adventure comic about a group of mages who fight to keep their city together amidst a bloody war between different covens. Their leader, Kathryn Scarlett, uses her unorthodox spellcasting art and her boundless energy to inspire others, rally her friends, and combat the darker forces of Arklight City. After losing her birth family to mysterious events 10 years ago, she refuses to let her new family, or her spirit, be broken.
Chant, Shen, Ashirah (background) & Vice from Bond of the Blade
Then there's Bond of the Blade, a Shonen-inspired action comic series. In it you'll find all kinds of exciting and insane things from urban-ninja heroes & angelic warrior women, to sexy magical girls and old school gangsters! The main trio above are The Heretics, super-powered high school seniors who rise in response to a mega-gang lead by mysterious masked fighter who has as much passion in her voice as she has fury in her fists! Their powers come from Ashirah, an angelic warrior who fell in self-sacrifice many years ago. With her spirit fused to a simple blade, she lives on by bonding to virtuous people and allowing them use of her powers. 
When I'm yelling into the mic, I focus on subjects in the realm of "nerd culture" analysis and opinions, but I'm not opposed to talking about serious topics as well. MY main stomping grounds are YouTube, where I do various segments covering the cross-section of nerd culture and real life. On occasion I host a podcast titled Unapologetics with my girlfriend, Dani Mari (who also lends her talents to voice a few of my comic characters)
I'm an entertainer and a storyteller at heart. Everything on this page serves one or both of those purposes.
If I can make some folks laugh & escape from the stresses of life, maybe with a dash of feeling empowered or inspired, then I've done my job. If you're here, your support is more than appreciated! There are so many projects and creations I want to bring to life, but I can't do it without YOUR help! This isn't just a behind-the-scenes page, this is a community. Your support, feedback, input, it's all just as crucial to my growth as a creator as the funds you choose to chuck my way. So I want to go above and beyond for you, just like you're doing for me!
YouTube:
https://www.youtube.com/channel/UCNjJQnRChR36rpgsE...
Patreon exclusive "Thank you" piece
1 of 1
By becoming a patron, you'll instantly unlock access to 52 exclusive posts
By becoming a patron, you'll instantly unlock access to 52 exclusive posts
How it works
Get started in 2 minutes